TVA estimates MLGW would end up spending approximately $261 million a year more if it leaves TVA, likely boosting rates by over 20%.
JUNE 24, 2020 — Everyone wants Memphians to enjoy abundant, reliable power at the lowest possible cost, including TVA. That's why we've taken a good, hard look at the Siemens study issued under MLGW's recent Integrated Resource Plan, or IRP.
While we believe the overall methodology and approach to the IRP was sound, we also believe that several key assumptions made by Siemens were inaccurate. This resulted in faulty conclusions which, if taken at face value, could have a significant negative impact on the final outcome of a decision with decades-long consequences, leaving Memphis with a mixed bag of power options that come with less reliability and a higher price tag.
To ensure that MLGW has the most accurate and complete information, we provided a number of corrections that should fundamentally change the recommendations initially described by the IRP. For example, we found that the IRP inaccurately projects TVA's rates going forward, as well as planned solar installations, and carbon emissions. We also believe that critical assumptions — such as the construction costs and schedules, capital recovery costs, and ongoing operating expenses incurred in building new assets — are significantly understated in the draft IRP.
As originally written, the preferred Siemens IRP option projects hypothetical annual savings of about $120 million if MLGW leaves TVA for a combination of self-generation and purchases through MISO. By correcting the assumptions made by Siemens, our analysis shows that the IRP's preferred option would actually increase costs by $261 million annually – resulting in a 20 percent rate increase for MLGW customers.
What's more, TVA energy is 60% cleaner than the IRP's preferred alternative, and we're 50% cleaner than MISO. And we're on track to have reduced our carbon footprint by 80 percent over 2005 levels by 2035. That good, clean, low-cost, reliable energy is what will give Memphis an economic development edge in the future, helping attract new jobs and growth to the region.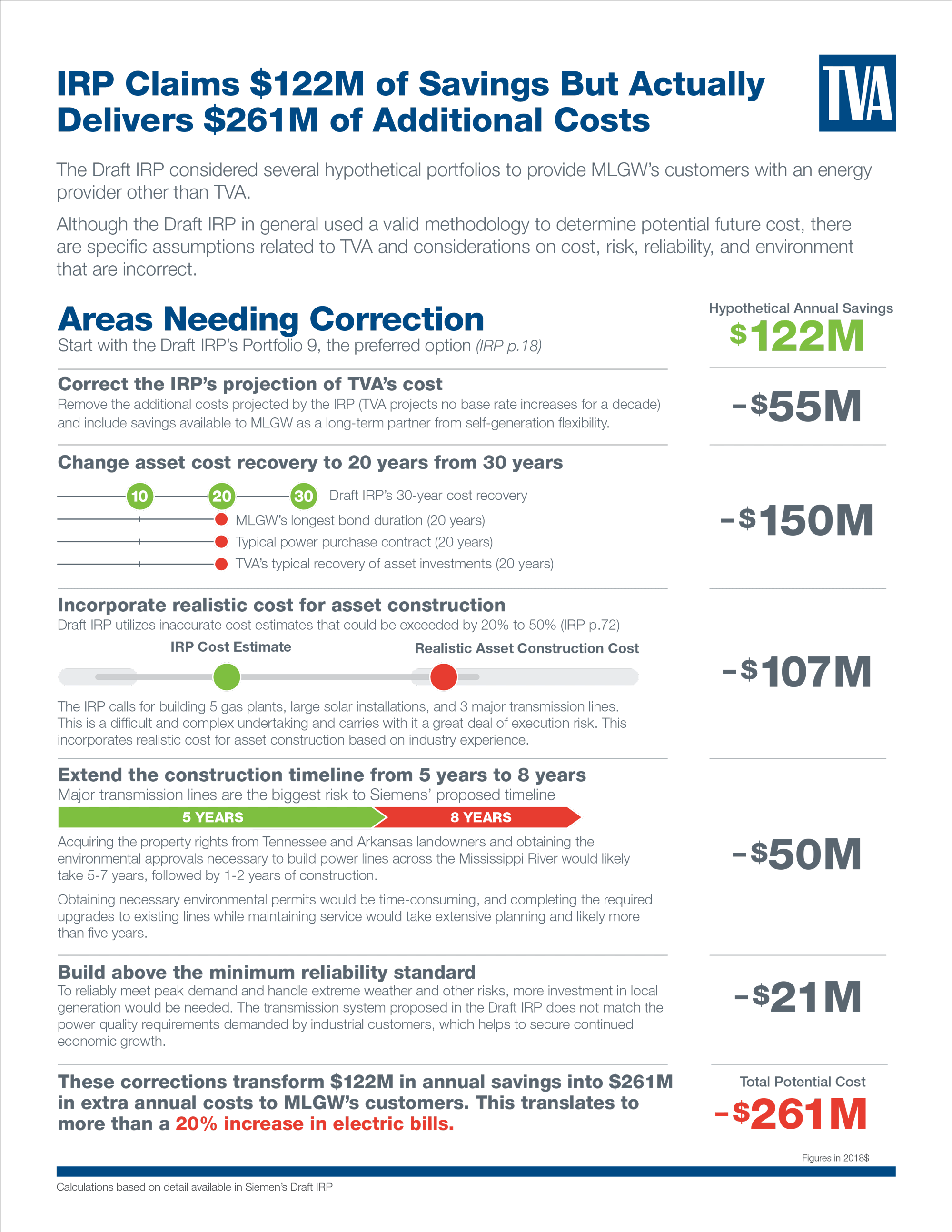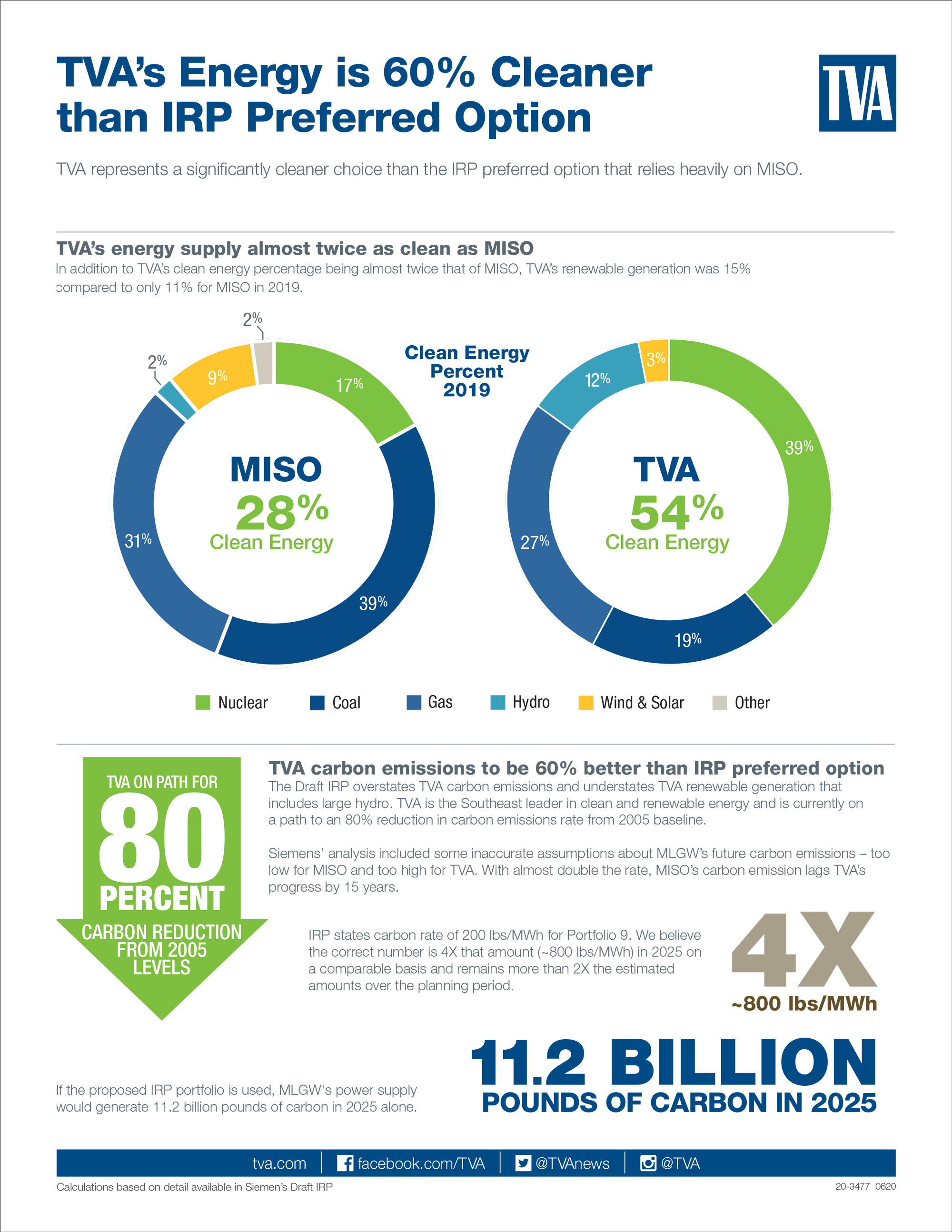 This PDF contains all the detail in an easy-to-understand graphic format, sharing all of TVA's recommended corrections to the IRP assumptions and cost errors in the attached document.
TVA remains committed to Memphis and to Shelby County, and to working with MLGW to ensure that it selects the best long-term solution to meet Memphian's energy needs. We intend to present our own proposal to MLGW in early July and believe there is a compelling case for TVA to continue to be a strong partner with Memphis for another 80 years.