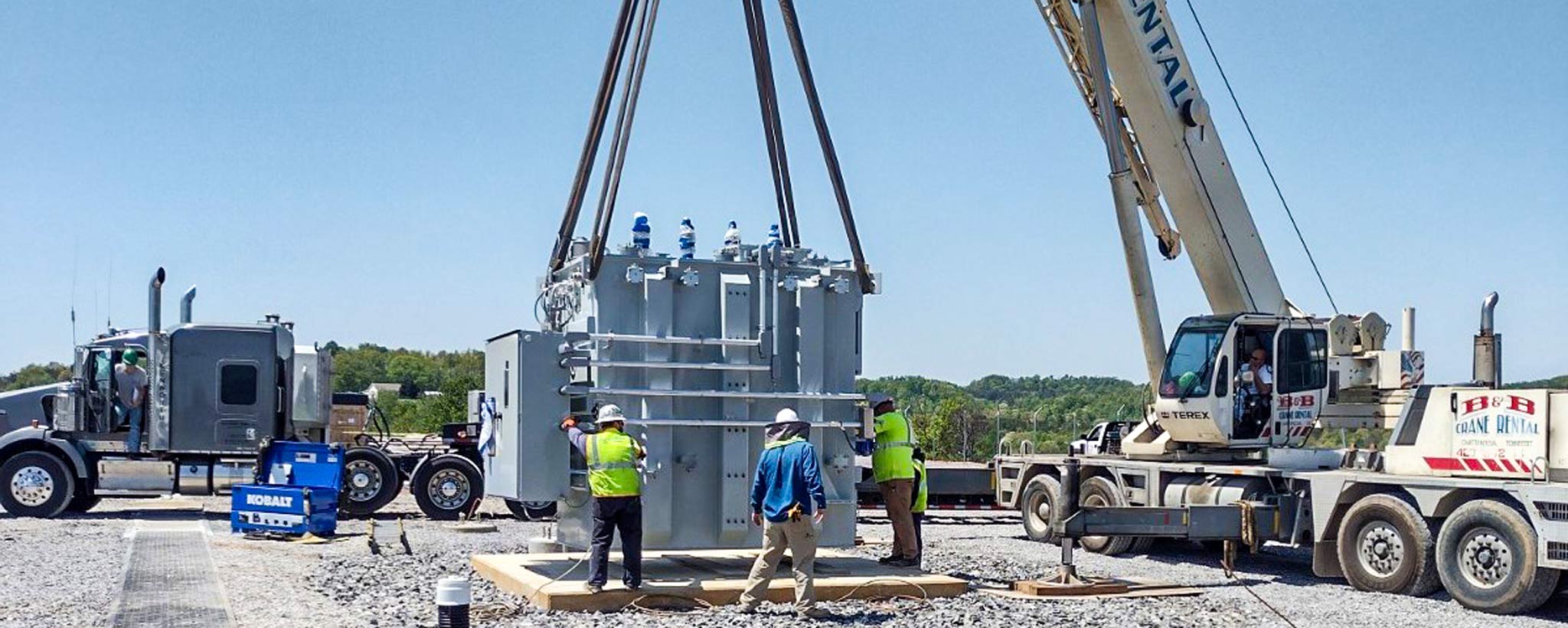 Construction Continues on TVA's First Battery Storage System
As utilities around the country transition to a cleaner generation mix by integrating more renewable resources such as solar and wind into the electric system, energy storage technology will play a pivotal role in accelerating the industry toward desired decarbonization goals.
Successful utilization of clean, intermittent, renewable energy sources will require integration of large-scale energy storage technologies such as Battery Energy Storage Systems (BESS) as an essential part of developing TVA's Grid of Tomorrow. These systems will capture power when demand and prices are low for later use when demand is higher, to enable fuel savings and offset the need for future high-cost system generation such as gas-fired generators.
Storage of renewable and traditional energy requires batteries that:
have long operational lives
charge and discharge thousands of times
are safe
can store enough energy cost-effectively to supply growing demand
A cross-functional enterprise team led by the Innovation & Research organization is responsible for developing TVA's first owned and operated battery storage project just outside of Vonore, Tennessee—about 35 miles southwest of Knoxville, Tennessee. Hitachi Energy, a company specializing in helping utilities develop technologies to accelerate energy transition, is designing and installing the Vonore BESS System in conjunction with TVA's installation of the high voltage grid connections.
"The Vonore BESS will use lithium-ion batteries – the same technology used in most electric vehicles – to store 40 megawatt-hours of energy. That is enough electricity to power over 5,300 homes for three hours," said Said Sidiqi, senior manager of Reliability Authority & Regulatory Operations. "The BESS will be able to provide voltage support while charging or discharging."
The Vonore Battery Energy Storage System will be located on about 3.5 acres of TVA-owned land off the Highway 72 corridor, near an industrial area. It will connect to the TVA system through TVA's partner, Loudon Utilities', 69-KV sub-transmission system in Monroe County. Construction on the system began in December 2022 and is projected to be completed in the Fall of 2023.
"The BESS will help us take advantage of technology, gaining experience in peak shaving and voltage support to enhance the resiliency of the power system and prepare us for the future energy marketplace," said Sidiqi.
​ ​
Share this story:
​