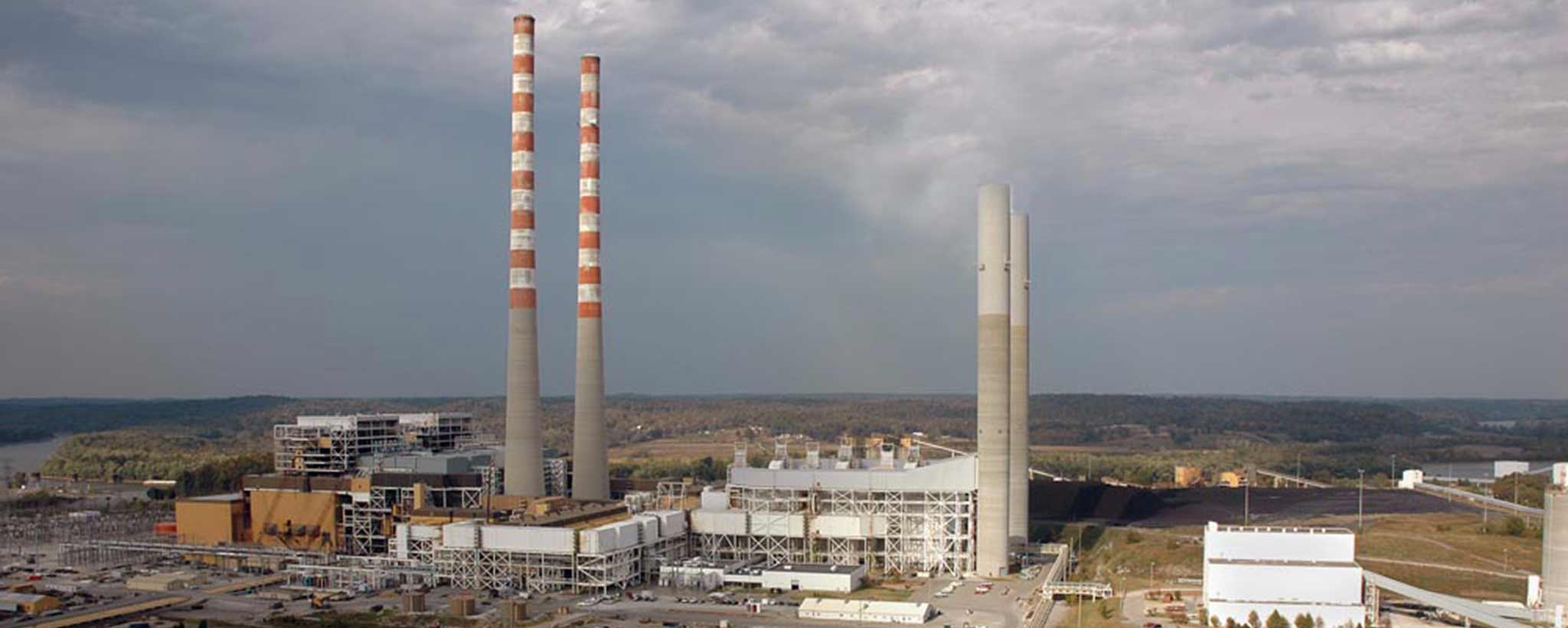 Cumberland Fossil Plant Decision Imminent, Environmental Review Complete
TVA is one step closer to making a decision on the potential retirement and replacement generation for Cumberland Fossil Plant. On December 2, 2022, the final environmental impact statement was published, which signals the completion of the environmental review.
"This transparent process is one of the ways that TVA is working to build a clean energy future which will enable ongoing and future growth across the region," said TVA President & CEO Jeff Lyash. "Our focus is on ensuring that we provide affordable, reliable, resilient, and clean energy for generations to come."
Reducing reliance on coal
The final Environmental Impact Statement (EIS) assesses the impacts associated with the retirement of both Cumberland Fossil Plant units near Cumberland City, Tenn., and the potential construction and operation of alternative replacement generation for the first retiring unit, including the preferred alternative of replacing retired generation with a natural gas plant.
If approved, TVA will retire the two units at Cumberland Fossil Plant, retiring one unit by the end of 2026 and the second unit by the end of 2028.

"The decision to potentially retire Cumberland Fossil Plant is not a reflection on our employees," said Kris Edmondson, vice president, TVA Coal Operations. "Cumberland employees have done a tremendous job meeting the site's mission while facing the challenges of increased environmental regulations and more flexible demands on the units (turndown and cycling) in the last few years as TVA's nuclear capacity has increased."

Cumberland Fossil Plant will remain a critical asset, aiding the fleet in meeting the winter and summer peak demands across the Valley until its potential slated retirement. Due to the power demand, TVA cannot retire any of the Cumberland units until replacement generation is in place and operational.

Natural gas enables renewables
TVA selected a natural gas combined cycle plant as the "preferred alternative" because it's the best overall solution to provide affordable, reliable, and cleaner energy to the TVA power system. If approved, construction will begin as early as summer 2023.

"Natural gas provides the flexibility needed to reliably integrate renewables. Battery storage technology doesn't currently provide the output duration needed to support system needs when solar is unavailable. Natural gas is needed to produce power during early morning winter peaks or during overcast or rainy days. Solar power added to our system through Green Invest and other programs will displace gas generation in the summer reducing fuel costs and carbon emissions," said Jacinda Woodward, senior vice president, TVA Power Operations.

A natural gas plant is also a cost-effective option that can be constructed and made operational by 2026. This allows TVA to stay in alignment with our overall carbon reduction plans and continue to keep reliable power flowing to our customers.
Why not solar?
A solar and storage combination was also evaluated as a potential replacement generation option, but it was not selected as TVA's preference because the current solar and battery technology is energy limited, which challenges its ability to meet the year-round generation necessary to replace a Cumberland Fossil unit. In addition, this option requires costly transmission upgrades, including new lines and substations, that wouldn't be in service by the 2026 retirement deadline.

"The amount of solar and storage required to replace a Cumberland Fossil unit is also more expensive – $1.8B more expensive per the final EIS – and it requires transmission upgrades that could take more than a decade to complete," said Woodward.

In addition, the all-renewable option – a combination of solar and battery storage facilities – would need to be located at numerous sites, requiring more than 21,900 acres of land. In comparison, a natural gas plant would only require 30-50 acres located on the existing Cumberland reservation.

While the solar option wasn't selected for this project, renewable energy sources will become a more prevalent part of our future generation portfolio. In fact, investments in flexible natural gas – like the proposed combined cycle plant at Cumberland – will allow TVA's system to be ready to reliably integrate a planned 10,000 MW of solar by 2035.

Additionally, TVA will gain operational experience with utility-scale batteries through the Vonore battery project and additional battery storage facilities paired with solar purchase power agreements as part of the Green Invest program. TVA will continue to monitor technological advancements in solar and storage as well as costs in order to continue meeting customer and future system needs.

Next Steps
After the publication of the final EIS and a minimum 30-day wait period, TVA will make a final decision, which will be made by CEO Jeff Lyash in early 2023.

"Once that final decision is made on Cumberland Fossil Plant, we'll continue our evaluation of the coal fleet with the environmental review process on Kingston Fossil Plant," said Woodward.
​ ​
Share this story:
​