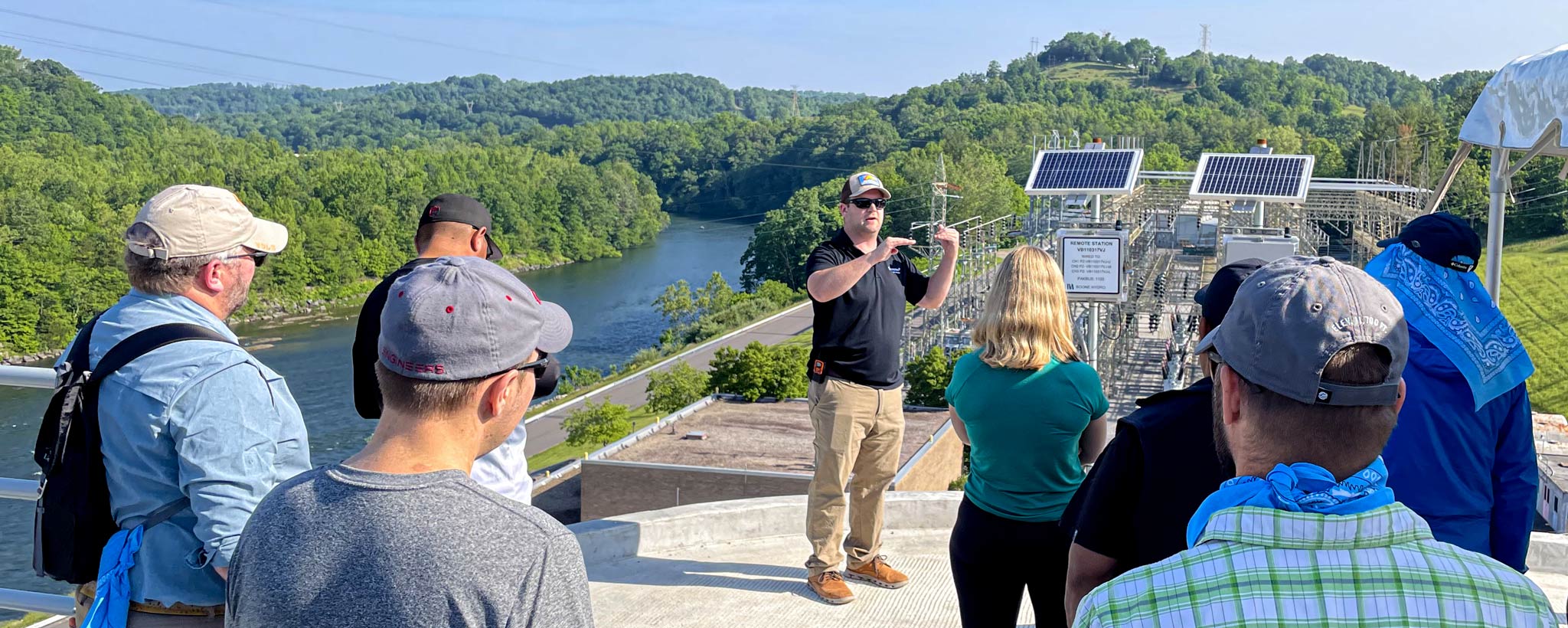 Dams Take Center Stage
Experts Gather to Share Knowledge and Discuss Safety
It was mid-afternoon on May 31, 1889, when the South Fork Dam in Johnstown, Pennsylvania, gave way due to heavy rain.
The dam failure sent 20 million tons of water hurtling through the city and claimed more than 2,200 lives.
In commemoration, the federal government dedicates May 31 as National Dam Safety Awareness Day. But it's more than a look back at history.
Since 2017, heavy rainfall has caused three non-TVA dams to fail in California and Michigan. This has brought fresh attention to dam safety, as experts gauge the impact of today's increasingly severe weather trends on dam structures.
This day of awareness underscores the importance of dam safety and TVA's inclusion of safety as a core value.
"TVA remains committed to protecting the public and property while providing the great benefits afforded by these dams, including flood control, navigation, recreation and the generation of low-cost power," said Jennifer Dodd, TVA general manager of Dam Safety. "We do this through a robust surveillance program, routine and preventive maintenance, risk analysis and dam upgrades, as needed."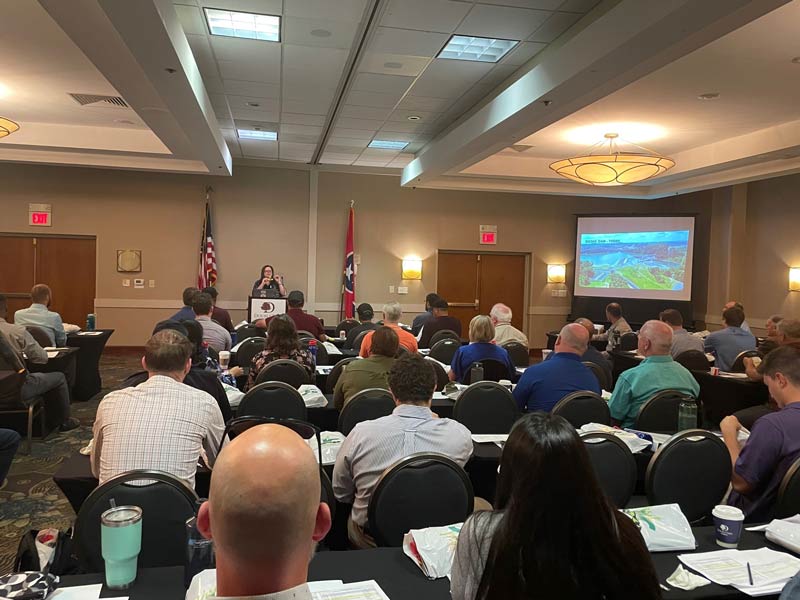 Sharing Best Practices
As part of National Dam Safety Awareness, a team of TVA experts shared their expertise at a Safety and Security Training conducted by the Department of Interior Bureau of Reclamation, with a site tour and presentation on TVA's Boone Dam project.
The work on Boone Dam attracted international attention and was awarded Project of the Year by the Association of Engineering Geologists in 2019 and by the United States Society of Dams in 2022.
"An important part of this training is to show how all agencies are evolving the risk-informed, decision-making process and what they are doing technically to decrease risk at dams," said Tim Tochtrop, program manager at the Bureau of Reclamation. "The Boone Dam was an excellent site to highlight collaboration among dam-owning agencies. As our motto for the training says, 'Dam safety saves lives.'"
Chris Saucier, TVA senior project manager of Dam Safety, led the repair work at Boone Dam and was one of 12 experts from TVA Dam Safety presenting at the event.
"This event gave us an opportunity to share TVA's recent experiences with a broader technical community," Saucier said. "This was also a moment for TVA to shine, sharing a project which is internationally recognized for the quality of its execution and for the tight integration of support at all levels of our organization, from the CEO to the many employees and specialists working diligently at the site."
"The feedback from the training was overwhelmingly positive," Saucier added. "TVA is clearly among the leaders in our profession. There are people at TVA with world-class expertise."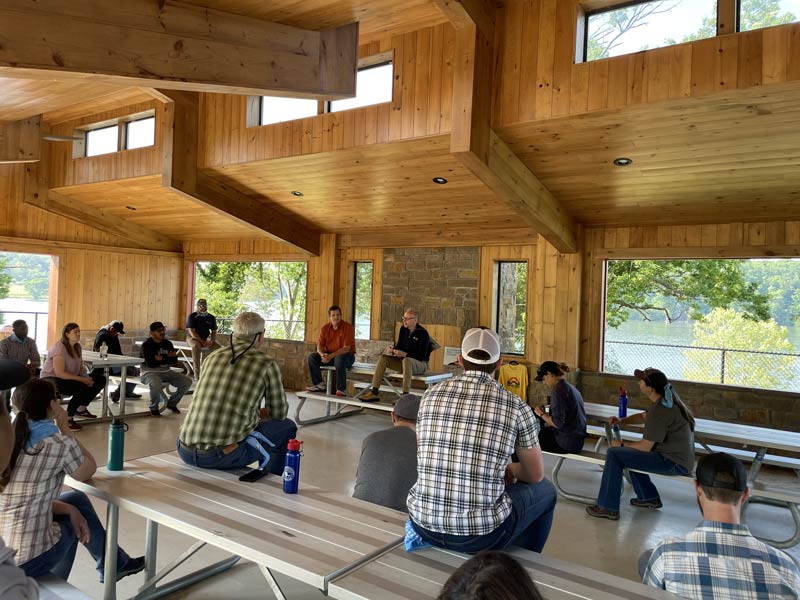 Climate Change Challenges
Risk assessment for dam safety continues to evolve due to major weather changes in recent years, including the increase in severe storms, flooding related to rapid runoff from wildfires, and long-term drought.
"Miles Yaw, a TVA civil engineering hydrologist in TVA River Management, is doing cutting-edge analysis on this," Dodd said. "He presented his work at the training, which will lead to additional collaboration, as our industry tries to understand the long-term impacts. Once again, TVA is on the leading edge."
"TVA is being proactive," Saucier added. "We are formulating plans to ensure the safety of our dams into the future, just as we have over our 90-year history."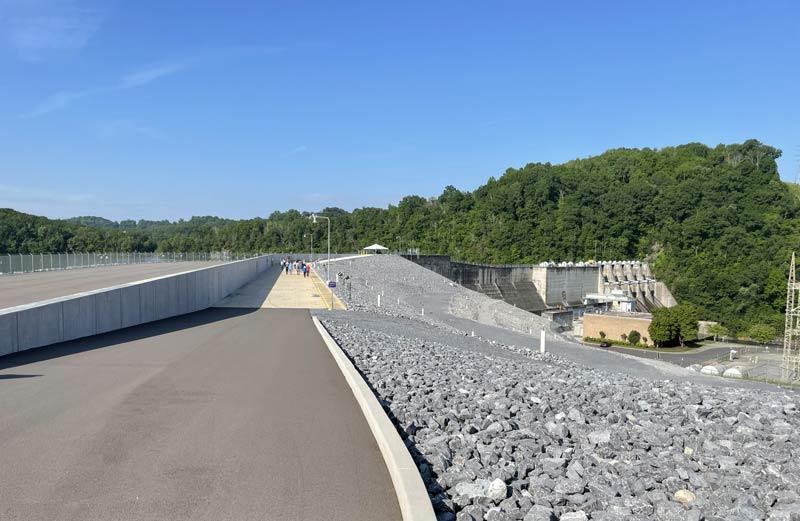 ​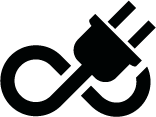 Explore
If you fish, boat, or swim in TVA waterways, it's important to know how to stay safe if a dam release causes the water to rise rapidly. Follow these tips to stay safe.
​
Share this story:
​
TVA Dam Safety by the Numbers
106 dams in six states
91 structures listed on the National Inventory of Dams
49 traditional dams
29 dams generating hydropower
1 pumped storage dam
Up to 4 million gallons of water released per second by larger dams
$900 million investment in dam safety projects since 2010