TVA is investing in training its people on in continuous improvement to cut waste and improve quality and performance. The results are nothing less than phenomenal.
Meet TVA's first home-grown black belt, Rebecca Mott. She doesn't break bricks with her head, but she has developed into a leader of discipline for measured improvements in efficiency. Her black belt is not in karate, you see, but in Lean Six Sigma (LSS) training, which is aimed at reducing waste and improving quality. (More on this below.)
"Our goal is to create a safer, better, faster, leaner TVA by developing and cultivating an ongoing continuous improvement ethos among employees," says Mott, a TVA Continuous Improvement specialist. "We're providing employees with the tools and training to improve the way they work every day."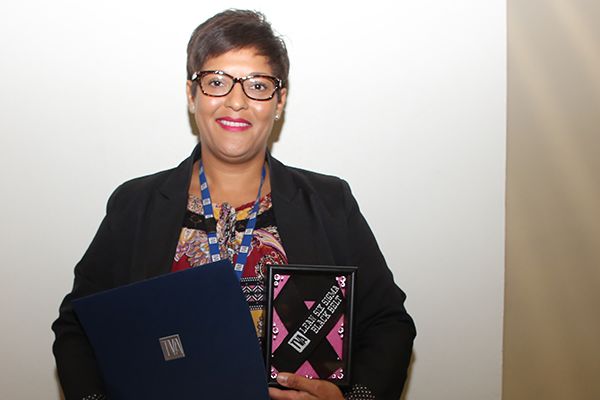 This training has paid off with employees like Mott (pictured above) driving improved efficiency initiatives at all levels of the company. In fiscal year 2018, enterprise-wide savings resulted in over $180 million in cost reduction. Large savings came through projects to reduce real estate and assets, such as fleet vehicles, to ensure best use of resources for the cost. Savings were also realized through improving processes in inventory transfer within the company and eliminating or streamlining reporting processes saving hundreds of work hours.
"We've seen the greatest efficiency improvements in projects started at the grassroots level," says Mott. "It's inspiring to see employees who want to make their jobs better and the company better by driving to improve their daily work processes."
Performance Toolkit
TVA uses a combined focus on Lean and Six Sigma as a continuous improvement methodology for a unique internal training program. Lean tools focus primarily on the elimination of waste in our processes and improving the flow of a process. Six Sigma focuses on improving the quality and consistency of performance by identifying and eliminating causes of variation in our processes. Training and certification begin at the white belt level and progress to yellow belt, green belt and black belt.
TVA began the effort to develop employees with LSS green belt level skills in 2014. Melissa Waller, TVA Continuous Improvement program manager, explains how the program started. "We have developed our own TVA specific online white belt certification, online yellow belt certification, instructor-led green belt training and certification, and now instructor led black belt training and certification.
"Since 2014, we have trained more than 230 employees in LSS green belt with over 115 of these going on to achieve their certification. In addition, we have over 1,950 employees trained to the white belt level, more than 410 trained to the yellow belt level and almost an additional 150 who are yellow belt certified. In total, over 27 percent of the TVA workforce has been trained in some level of Lean Six Sigma."
Mott is the first to complete the highest level of TVA specific, internal training and certification, earning the black belt level, according to Waller. Now, she's leading teams and teaching others how to identify problems and break down the complex process of solving them. Mott has also earned certification outside of TVA from the American Society for Quality as a Certified Manager of Quality/ Organizational Excellence.
"These successes often have a ripple effect," says Waller. "When one work group recognizes an improved efficiency measure, it can often be applied to other work groups across the company, multiplying the benefits."