Fiscal Year 2020 proved to be TVA's best year ever at keeping the lights on.
NOVEMBER 9, 2020—Keeping reliable power flowing is a 24/7/365 team effort. Despite the challenge of a pandemic and the need to keep everyone safe and healthy across the Valley while effectively operating the power system, employee efforts made FY20 a best ever performance year for Load Not Served (LNS) to TVA customers.
Expressed in system minutes, Load Not Served measures the magnitude and duration of transmission system outages that affect TVA customers. After setting an all-time record in FY18 with 3.29 system minutes, FY20 improved to a low of 2.72.
"Improving LNS doesn't happen by accident," said Doug Bailey, VP, Transmission Field Operations. "Over the last 10 years TVA has put plans in place to improve service to our customers, such as replacing high-risk assets before they failed, adding breakers and dispatcher-controlled switches to the grid, improving response plans and work execution to reduce HU events."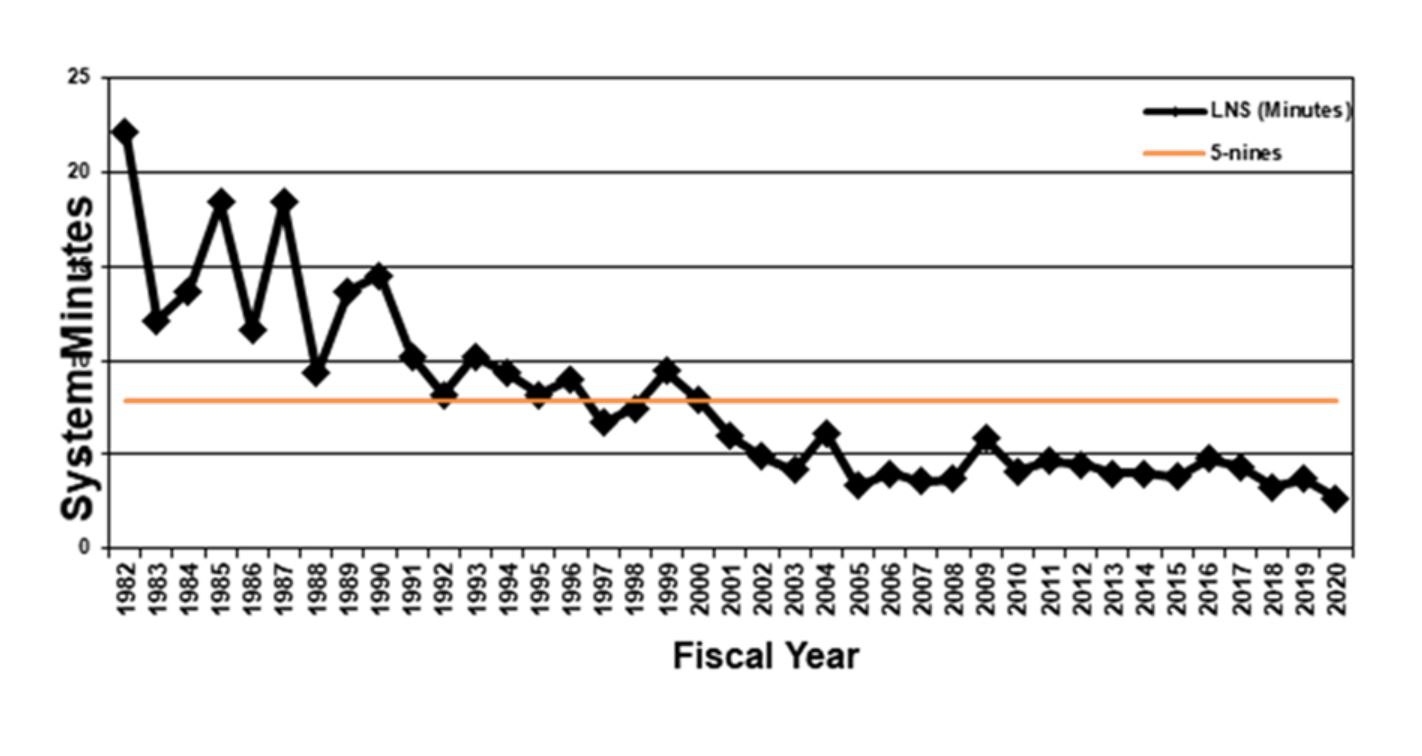 The chart above shows the Load Not Served trend. For the twenty-first year in a row, TVA has delivered 99.999 percent of the power requested to our customers.
"Our large, direct-served industrial customers are particularly impacted by a loss of power even for a short duration," said Mary Jane Owens, manager of Direct Serve Accounts. "Outages stop production lines, shut down equipment operations and can impact safety."
"TVA's ability to provide reliable power 24/7 is one of the major factors that attract manufacturers and other large businesses to our region," she added. "It's also a major benefit that keeps them in the Valley as they grow their operations and expand the number of quality jobs available in our communities."
Aaron Melda, senior vice president Transmission & Power Supply, applauded TVA's team effort. "This record is the result of years of work by everyone in Transmission, with support and collaboration from many others from across the fleet," he said. "Our focus on doing the right work, safely, efficiently and competently has made it possible. It's a reflection of hard work and a focus on our customers."