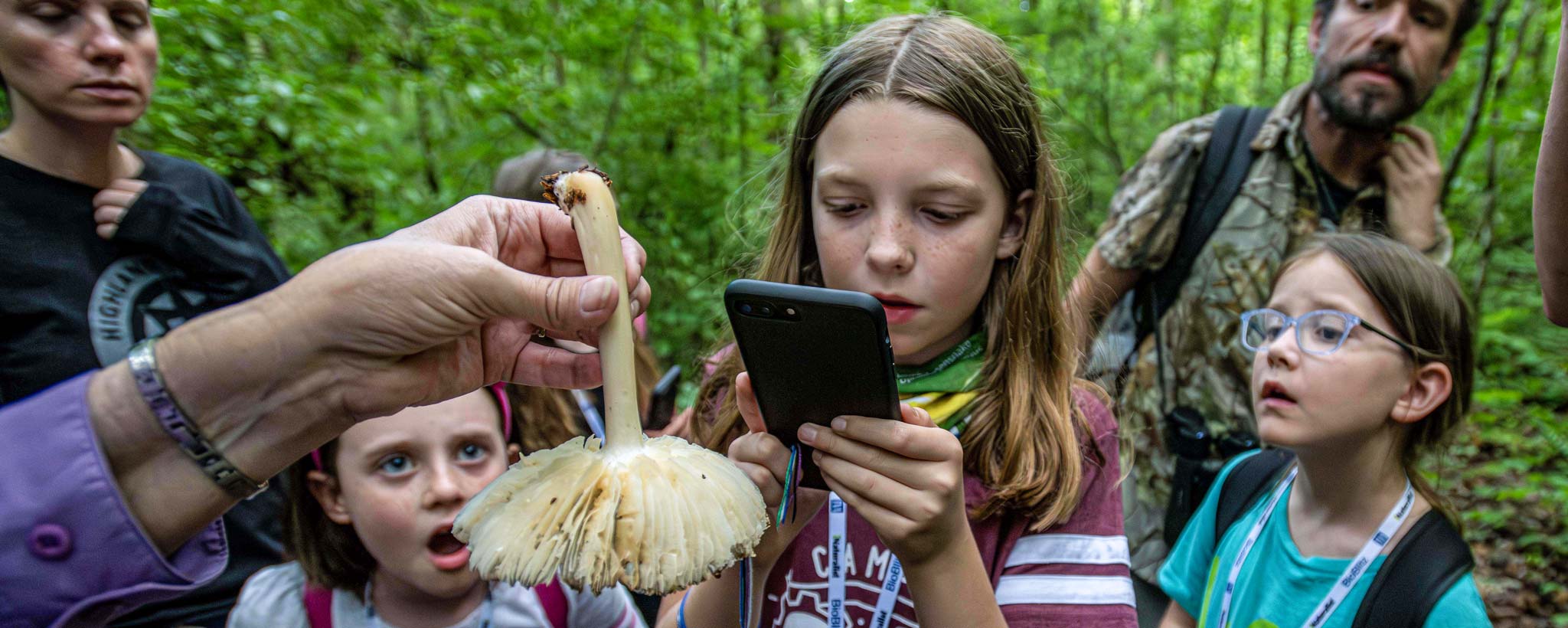 Eager Learners Venture Into Nature
TVA Co-hosts Annual BioBlitz for Outdoor Adventurers
As the sun set over the water, the chatter of excited children filled the air. Visitors craned their necks, eager to catch a better glimpse of the tree line above.
These adventurers, hoping to spot a native bat or owl, could barely contain their excitement.
"There's one!"
Heads turned quickly. A thrilled parent pointed toward a small animal flittering through the dusk sky.
This bat was among the many species these naturalists spotted during their outdoor adventure at Norris Lake in east Tennessee.
The two-day event, BioBlitz, encouraged participants to venture into nature, ask questions and learn to identify various plant, animal and fungus species. Guests could download a free smartphone app, iNaturalist, to help them not only identify species but also create a list of everything they saw.
The first day focused on spotting nighttime animals such as bats and owls, as well as identifying fungi and insects. The following morning, guests journeyed through the trees spotting bugs, classifying plants and identifying bird songs.
Glowing millipedes, sourwood leaves, milk mushrooms and Bess beetles were among the crowd favorites.
Community Scientists
In partnership with Discover Life in America, the Tennessee Valley Authority hosts BioBlitz events each year to help educate people and shape them into community scientists.
The guests learned fun facts about various species and explored vital information about the environment.
Sarah Singleton was excited that she and her children could experience the hands-on learning in a fun and impactful way.
"It's important to educate our kids—and me, too," Singleton said. "We homeschool, so it's all teaching. Everything is a learning experience."
One father was happy that his daughter got to learn about the importance of nature.
"It provides a connection to nature and exposes the kids to all the different species," Shannon Walker said. "It helps broaden their vision of what all is out there and how important it is to preserve it. It also helped them to be aware and be grateful of where we live and what we're surrounded by."
Stewards of the Land
The BioBlitz event helps teach the public about the region's diverse areas and how to gather useful data about the ecosystems.
"We're involving the public to learn more about nature and all these great spaces that are right in their backyard," Jaimie Matzko, Discover Life in America's biodiversity program specialist, said.
The event is also a great opportunity to learn about TVA public lands available for recreational fun.
"We just love getting people out on our trails and using public lands that are there for them," Melinda Watson, a TVA Natural Resources program manager, said. "Hosting a BioBlitz is a way to let them know where these lands are and, at the same time, engage their assistance in identifying the species that live there.
"Understanding the biodiversity helps TVA to be better land managers."
Photo Gallery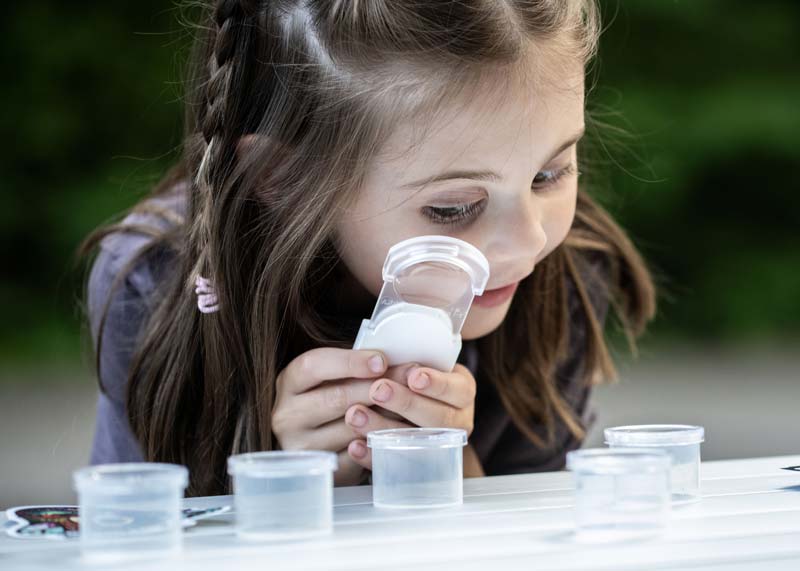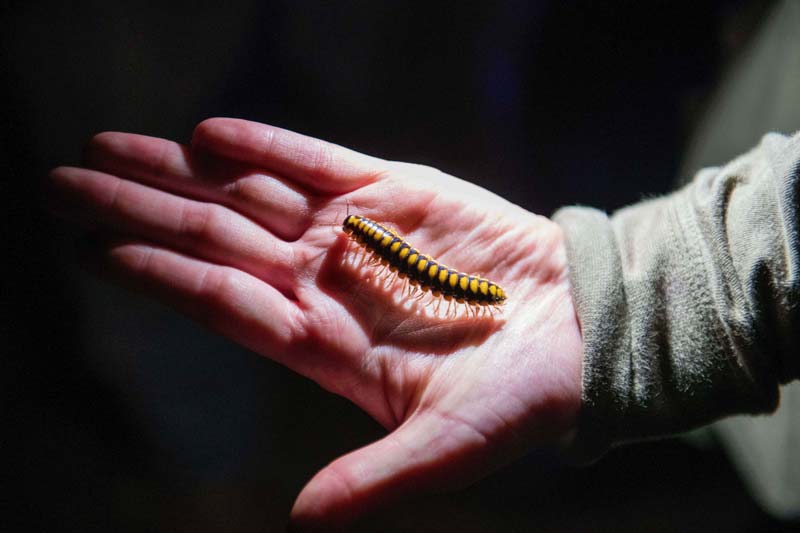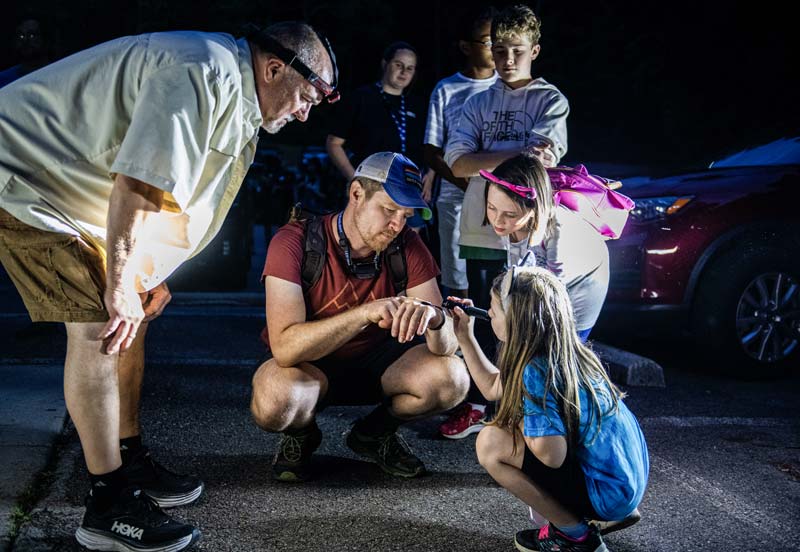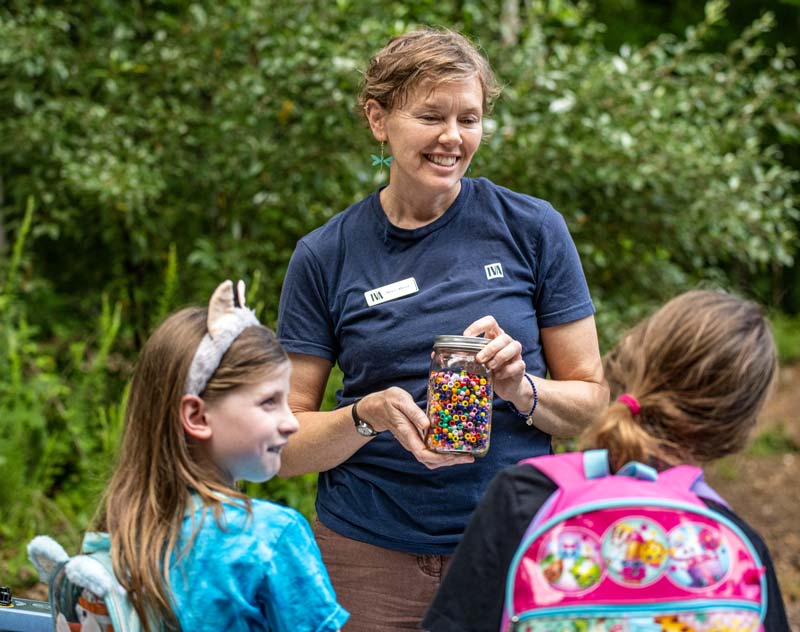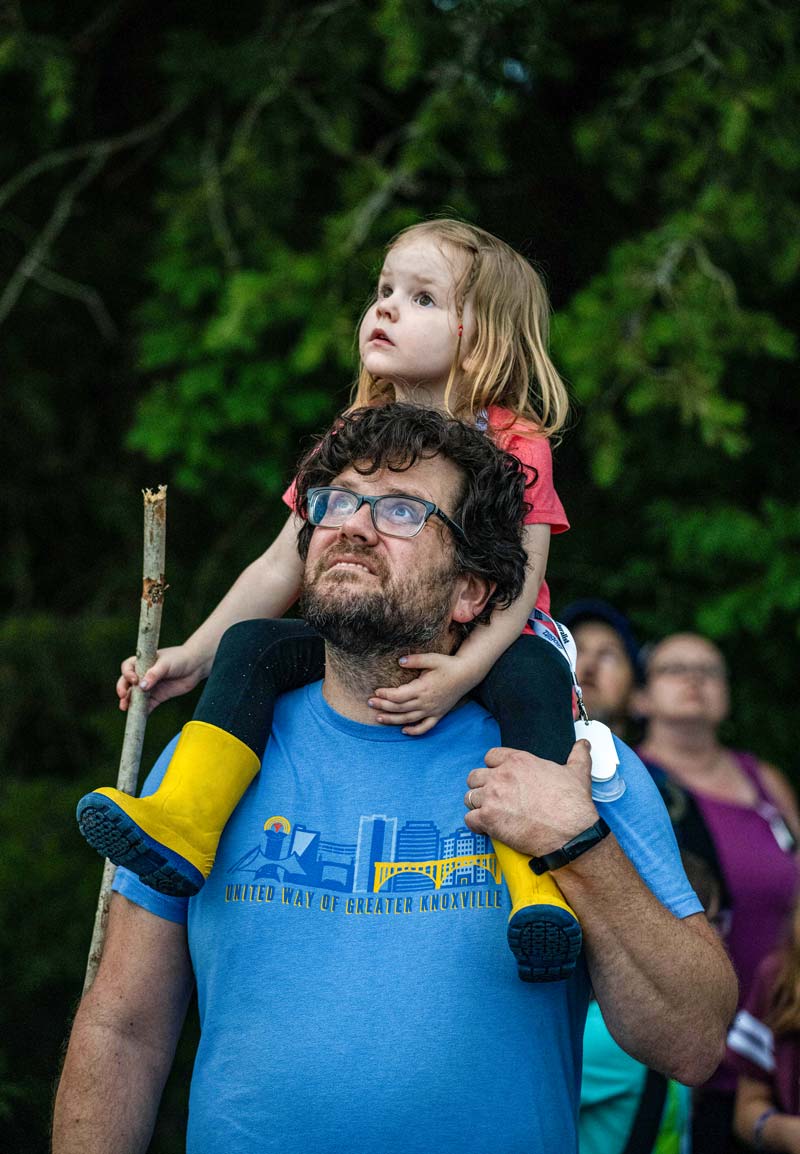 ​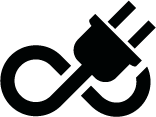 Explore
Visit the Trails page to learn more about TVA's trails.
​
Share this story:
​