Employees Put the 'IT' in CommunITy Service
October 7, 2019 -- TVA IT employees helped local Memphis restaurants to honor first responders and assist schools across the city during this year's National Day of Service, Sept. 11. Employees picked up and delivered food to police and fire stations, going as far as setting up the designated areas and personally serving community heroes.
"We wanted to show gratitude to the first responders who protect the people of the Valley," said Sabrina Trimmier, IT program manager.
Employees spent the day with officers and firefighters, and divvied up food that ranged from mom-and-pop fried fish to Chick-Fil-A sandwiches. But that wasn't the only thing they did for their community.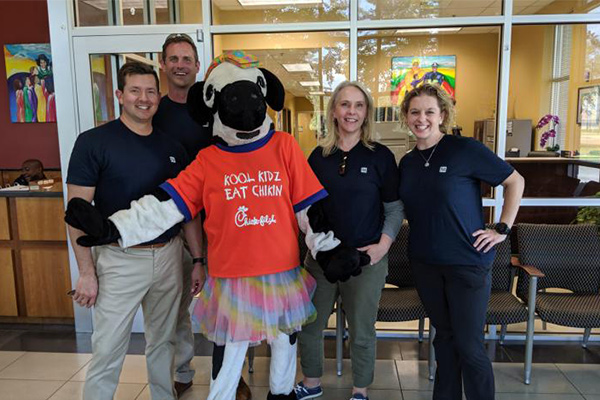 The team also volunteered at the local food bank to help stock school pantries for the academic year. Though they were working to support first responders and their hometown schools, Trimmier said the TVA team benefited too. .
"We intentionally paired people who didn't know each other together during car rides, in the teams and anywhere possible to help break down silos," Trimmier said. "By the end of the day, both events had us coordinating wonderfully with one another."
​ ​
Share this story:
​