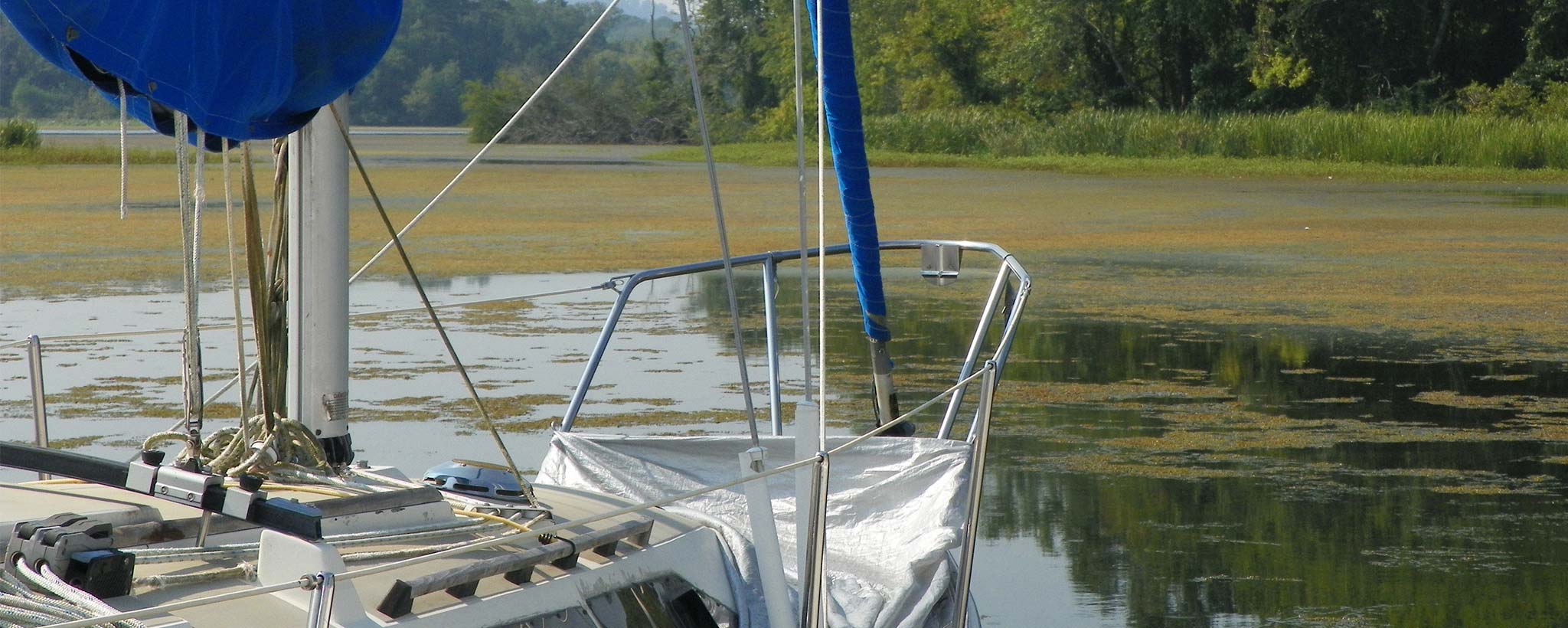 Fast Current Changes Grass Game on Tennessee River
TVA lakes are known for their aquatic weeds — a.k.a. grass — a real attraction for bass and those who are out to catch them. But due winter's rushing waters, the growth patterns have changed this year.
JUNE 19, 2019 — There's a reason why the Tennessee River is a seasoned host of the Bassmaster Classic—it's home to some of the nation's top-ranked lakes. Chickamauga, Guntersville and Pickwick are legendary fishing ponds, arguably the best of the 49 reservoirs managed by the Tennessee Valley Authority, a federal entity that controls current and lake levels to prevent flooding and promote recreation.
As summertime bass fishing heats up, professional and amateur anglers alike look to capitalize on unprecedented weather trends that have affected the river chain's 11,000 miles of shoreline and 650,000-acre fishery. Bass are chasing the grass, vacating traditional feeding grounds and congregating in areas of new growth.
"This spring we did a lot of scouting and noticed a lot of the traditional aquatic plant beds were gone. This is not necessarily bad, just a change," says TVA's aquatic plant biologist, Stephen Turner. "For each bed we couldn't find, there are likely two or three new ones that formed around fresh vegetation."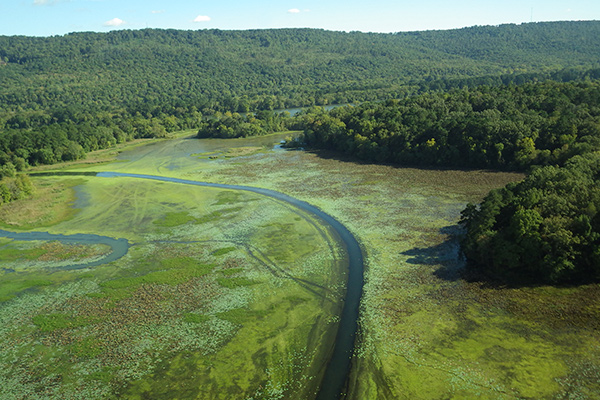 TVA Reveals Secret Behind Vanishing Grass
The shakeup was caused by months of record-breaking rain that drenched the Southeast throughout the winter and spring months. To prevent flooding that would have decimated cities and communities across the region, TVA stored over 3.5 trillion gallons of water behind its dams, averting an estimated $1.6 billion in flood damages. This amount of water would have been enough to supply drinking water to New York City for 10 years!
"Heavy currents uprooted a lot of grass on the channel throughout the winter months," Turner says. "When you're pulling that much current, the turbulence scours layers of river sediment and causes long-established plant beds to be swept away."
According to Turner, the Tennessee River churned from Thanksgiving to Easter, looking like chocolate milk in a blender. The extended period of low water clarity delayed this year's sprout by thwarting light penetration to new and established grass.
If you're playing patterns, make a note. Muddy waters have put the grass game about three weeks behind normal.
Evasive Grass Ignites Herbicide Conspiracy
Most every spring there is a magical bass fishing window on the Tennessee River where the playing field is leveled. High-grade electronics and the latest bass-fishing technology give way to a few days of tradition, when a battery of Texas rigs are flipped into the yellow-top weeds, littered with wall-hangers.
Amateurs, professionals and weekend warriors plunder the shallows, looking to catch a stringer full of fat spawners. From Granny's flat-bottom rivet leaker, to state-of-the-art fiberglass and all-welds, it's a season when all vessels—or at least the opportunities—are created equal.
With one short cast after another, it's about repetition and nature's timing.
And when that repetitive, year-after-year dance between sprouting weeds and spawning bass doesn't align due to a three-week delay, skunked anglers sometimes trump Mother Nature's truths with sexier myths—TVA killed all the grass with herbicide!
"Anytime we have big changes on our reservoirs that involve aquatic weeds, conspiracy theorists on social media get a little excited," says David Brewster, TVA Natural Resources manager. "I like reading a good whopper as much as anyone, but the fellow who saw his first bowfishing rig takes the cake. He claimed it was a TVA airboat using high-intensity light to secretly spray Agent Orange at night."
According to Brewster, TVA only manages aquatic vegetation around developed public recreation areas, swim beaches and boat ramps. Boats treating weeds in other locations are hired by private homeowners—not TVA. The only exception is on Guntersville reservoir, where TVA is involved in a short-term special project with the Guntersville Stakeholder Group to manage shorelines fronting private and commercial properties. The various states in the Tennessee Valley handle permits, monitoring and oversight.
"I would compare the areas of nuisance aquatic plants we manage to a postage-stamp-size spot on a football field," Brewster says. "We limit treatment to these small pockets to allow everyone easy access to our reservoirs.
"Aquatic plant management is not a do-it-yourself project," emphasizes Brewster. "It is illegal in the state of Tennessee to apply aquatic plant herbicides unless it's done by a licensed and certified applicator. While each state's laws are different, we can all agree that we only want people who know what they're doing to manage these plants. This protects the environment and all of us."
Brewster believes aquatic weeds are what makes the Tennessee River chain one of the best fisheries in the nation, generating $12 billion in recreation annually while supporting over 130,000 jobs.
"Millions of people depend on this river, and wiping out major revenue streams for the folks and local economies we serve would be self-defeating," Brewster says. "Bottom line: there is no conspiracy to kill weeds on the Tennessee River. This year's grass changeup is all about the weather."
In other words, find the new growth on the summer ambush points, and you'll find the fish. It's that simple.
​ ​
Share this story: