Take a road trip through Tennessee, Alabama and Mississippi in the action-packed three-episode web series and find out how fun and easy it is to own an electric vehicle (EV) in the Tennessee Valley.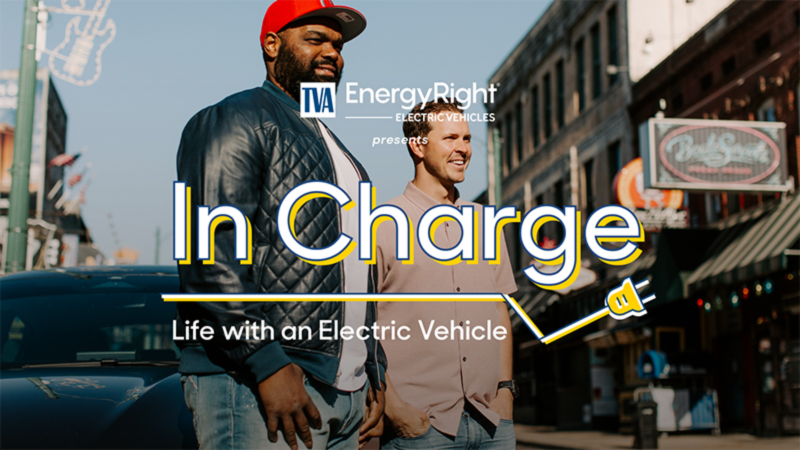 From the "Electrifying Road Rally'' in Memphis to "EV Respect and FAME" in Muscle Shoals and Florence to "Tipping to Tailgating" in Tupelo and Oxford, our guests have a blast finding out just how easy and fun it is to own and drive an EV in the Tennessee Valley.
Join our guests as they go from 0-60 on the quick in a new Mach-E, load up the spacious and luxurious Audi e-tron for a trip to FAME Studios and get muddy while off-roading in a fresh-off-the-assembly-line Rivian R1T.
Along the way, they learn more about the region's clean energy mix, the benefits of locally-produced power, the advantages of fleet electrification and how EVs contribute to the local economy.
Guests will also have their pressing EV and energy-related questions answered by subject matter experts like Russell Musgrove, managing director of global vehicles for FedEx Express; Elliot Barnett, Strata-G CEO and Wes Stovall, Wilson Dam supervisor.
"We've been producing good, clean electricity for the better part of 10 years now," says Strata-G's Elliot Barnes in the first episode. "It's local West Tennessee sun that's powering these panels. It's good for the local economy, it's good for the local environment and it powers cars that are running up along I-40 here."
Watch the Season Two premiere.
Filmed in and around Memphis, the fast-paced season premiere, "The Electrifying Road Rally," covers the city's greatest hits like Sun Studio, Stax/Volt Records, Beale Street and world-famous BBQ. The episode follows our host, NASCAR's Trevor Bayne, and special guest and local NFL legend Michael Oher as they rally around Memphis in a Ford Mustang Mach-E. It's not all fun and games: they also learn about TVA's EV goals, the advantages of fleet electrification, regional economic benefits of EVs and more.
Be sure to catch all three episodes as they are released over the coming weeks at In Charge: Life with an Electric Vehicle.