Focusing on the Future
TVA Asks for Feedback on Several Environmental Reviews
TVA is building the energy system of the future with a continued focus on meeting the current needs of the Tennessee Valley region.
Last week, TVA issued Notices of Intent to conduct environmental reviews for four key projects:
Programmatic solar and battery
Pumped storage
Gas generation with battery storage in Cheatham County
Integrated Resource Plan
These Notices of Intent set the stage for TVA to explore options for future power generation with a focus on innovation, reliability, resiliency and environmental stewardship, ensuring TVA continues to serve the almost 10 million people who reside in its service area.
"It is important to have studies and reviews on a variety of options to maintain affordable, reliable and efficient power to supply to a region that continues to grow," said Rebecca Tolene, TVA Vice President of Environment and Chief Sustainability Officer. "It's equally important that the public and stakeholders have opportunities to provide insight and feedback, and those comments will be taken into close consideration throughout the process."
Over the next few months, TVA will also conduct other environmental studies, including building a virtual power plant from its energy efficiency and demand response programs, continuing to study individual solar projects, and finalizing environmental studies on providing local power companies more power supply flexibility to bring online additional carbon-free resources and storage projects.
"Taken together, these environmental studies will allow TVA to evaluate multiple options for projects that would provide the most benefit to the TVA energy system while ensuring continued affordable, reliable, resilient, and clean energy – today and into the future," Tolene said. "TVA was founded 90 years ago with a mission of integrated management – there is no one answer – but working together with partners like you, we will create a sustainable future."
​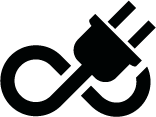 Explore
There are numerous public meetings, both in person and virtual, in the coming months. Visit tva.com/nepa for dates, times and locations.
​
Share this story:
​