Fourth Episode of "In Charge: Life with an Electric Vehicle" Video Series Released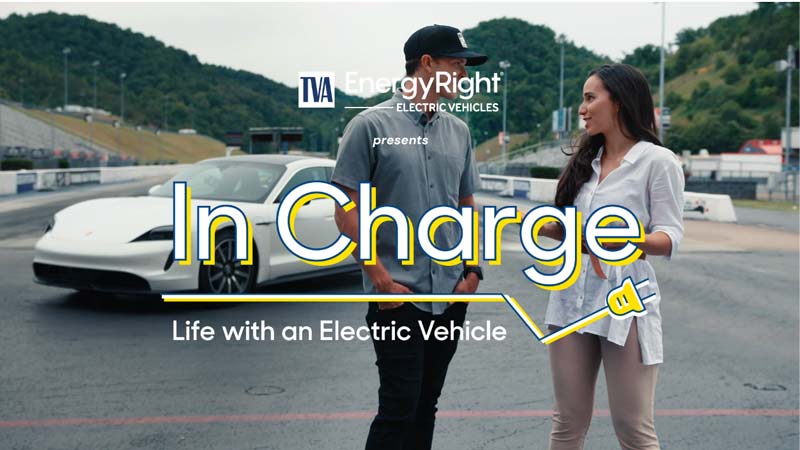 Put the pedal to the metal with host Raven Hernandez and youngest NASCAR driver to win the Daytona 500, Trevor Bayne, as they experience the handling and performance of EVs in a Porsche Taycan.
Our destination for episode 4 is Bristol, where Raven visits the iconic Bristol Motor Speedway and flags down Trevor Bayne, former NASCAR driver and youngest winner of the Daytona 500. In this fast-paced episode, they show us just how exciting owning an EV can be! Since Trevor is an expert on vehicle performance and handling, we ask him to put the Porsche Taycan to the ultimate test – a race on Bristol's dragstrip.
Want to learn more? Be sure to catch all five episodes as they are released over the coming weeks at In Charge: Life with an Electric Vehicle. We promise you'll learn a lot and have a few laughs along the way.
​ ​
Share this story:
Watch the Fourth Episode
​