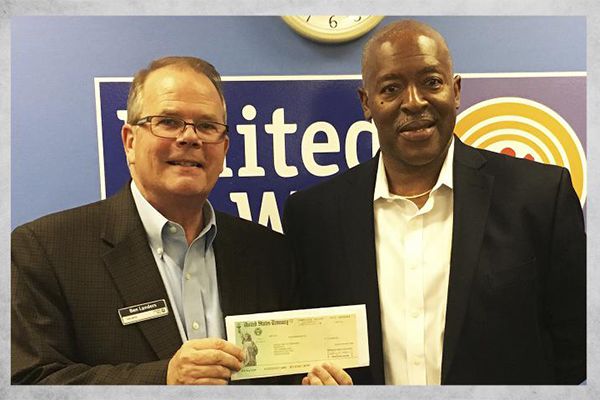 TVA Vice President, Human Resources Operation Services & Ombudsman Wilson Taylor presents United Way of Greater Knoxville president & CEO Ben Landers a check for $250,000 to help those in need.
A generous contribution by TVA to the United Way of Greater Knoxville will help support more than 56 United Way partner agencies in the Knoxville area during the holiday season and into 2019.
TVA employees also individually support the United Way and other nonprofit agencies through their contributions to the annual Combined Federal Campaign.
Volunteers of the United Way of Greater Knoxville work year-round to weigh the needs of the community. They also ensure local community partners efficiently and effectively use generous contributions to fund 119 programs to improve the health, education and financial stability of more than 106,000 people in the greater Knoxville area.