Great Value
Memphis power company considers long-term deal with TVA.
For nearly four years, Memphis Light, Gas, and Water (MLGW) worked through a lengthy process of evaluating energy supplier options.
On Sept. 1, MLGW leadership recommended staying with the Tennessee Valley Authority (TVA) to its board of directors. MLGW also recommended adopting TVA's 20-year power proposal.
"TVA's long-term partnership proposal demonstrates the great value and least risk for our customers when compared to all other proposals," J.T. Young, MLGW president, and CEO, said.
Soon thereafter, TVA's CEO Jeff Lyash accepted an invitation to speak to the MLGW board at its Sept. 7 regular meeting.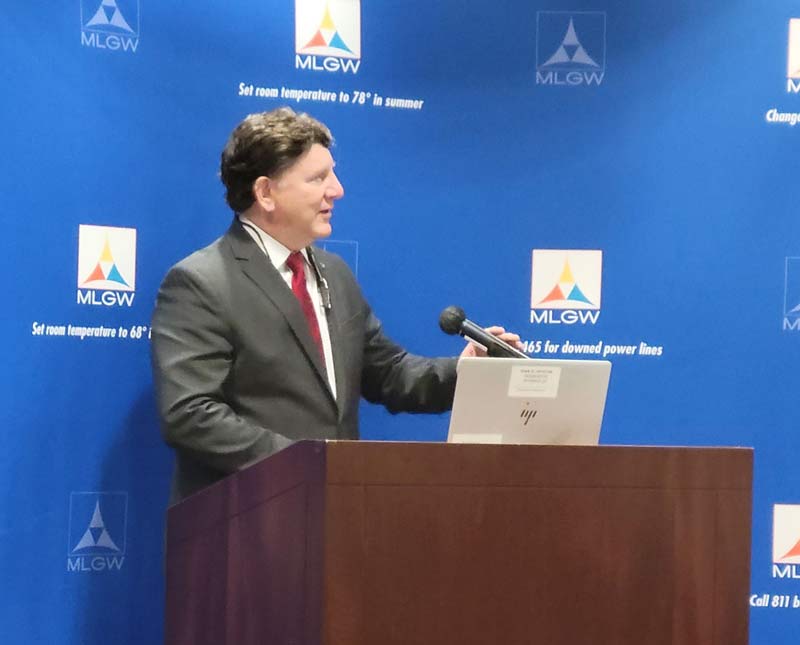 Lyash said this recommendation recognizes the strength and stability of TVA's public power model and the long-term value of a partnership between Memphis and Shelby County.
"We don't focus on profit," Lyash said. "We focus on doing the best job we can for all the communities we serve. We are investing in the system over the long term, including clean energy. MLGW is in a position to join us on that journey."
Lyash noted that the journey includes affordable, reliable, resilient, and increasingly clean energy.
More than 24 companies responded to MLGW's request for proposals. MLGW selected 13 of those companies, including TVA, to continue through the process and hired the engineering consulting firm GDS Associates to evaluate the bids.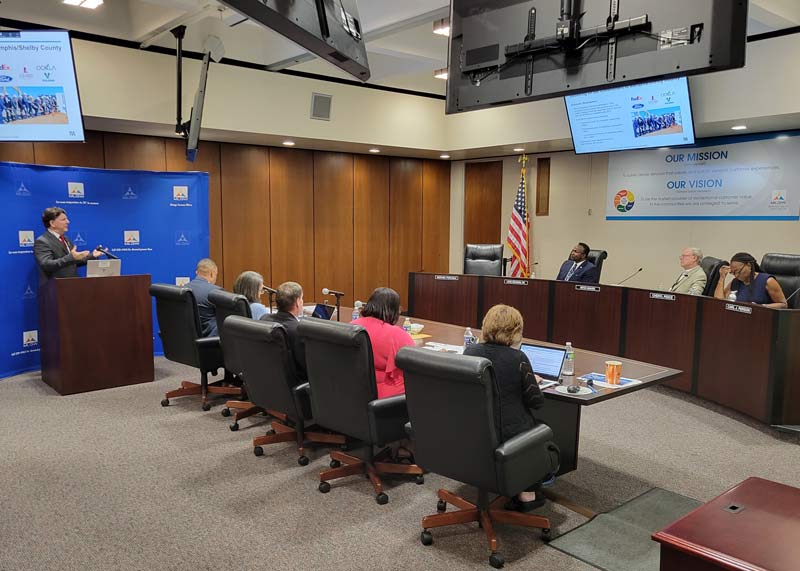 GDS evaluated the proposals based on recent cost increases associated with inflation, higher interest rates, supply chain constraints, increased material costs, and labor shortages.
Using real-world, current cost information, GDS determined TVA's long-term proposal is the most cost-effective power supply arrangement. GDS' evaluation also showed that choosing another provider would cost the Memphis-area utility at least $77 million more each year.
Chris Dawson, vice president of GDS Associates, said that while TVA is not immune from inflation, supply constraints, higher material costs, labor shortages, or higher interest rates, it could weather those changes because of its infrastructure.
"The difference is that MLGW is trying to build a house and a two-car garage," Dawson said. "All TVA is trying to do is renovate a kitchen."
TVA's long-term power proposal – which now includes 146 of 153 local power companies as partners – includes a flexibility option that would allow MLGW to deploy a range of technologies, including solar. It would also provide enhanced involvement in decision-making.
The next steps in MLGW's selection process include a public comment period. Following public comments, MLGW is expected to ask its board to approve a resolution in support of the recommendation as early as its Oct. 19 meeting.
Lyash emphasized that TVA's commitment to the region will continue regardless of which contract option MLGW chooses.
"We have been partners with MLGW for more than 80 years," he said. "Our partnership is stronger today than when I came three years ago, and I believe it will only get stronger as we continue to serve Memphis and Shelby County."
​ ​
Share this story:
​