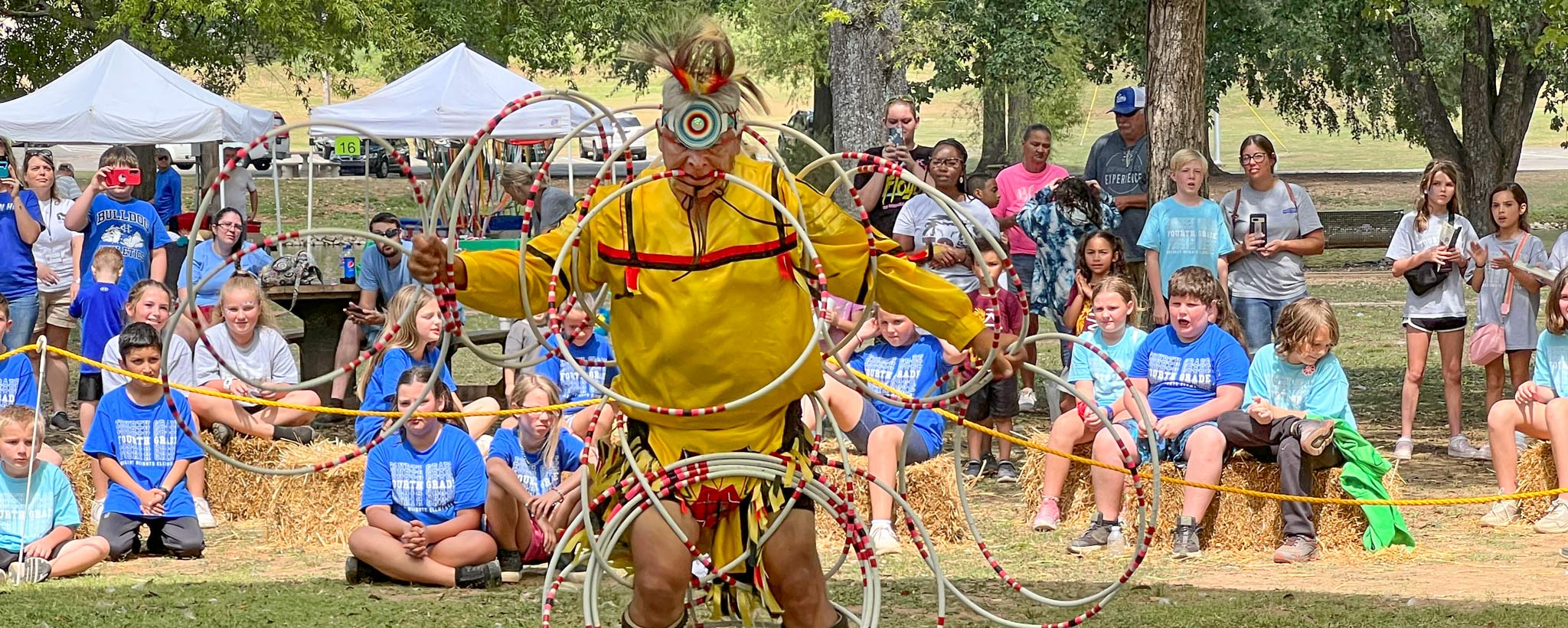 Hands-on History
Native American Culture Celebrated at Fall Festivals
Traditional learning environments will always have their rightful place in a child's education.
But when you're a kid, there's just something special and uniquely unforgettable about a field trip rooted in cultural discovery.
About 700 students learned this recently when they were treated to a day of hands-on activities at the Oka Kapassa Native American Festival in Tuscumbia, Alabama.
The students flooded into Spring Park, where members of Native American Tribes set up festival booths that highlighted the richness of Native American culture.
As the sound of flutes, drums and bells echoed off the trees, the young learners set off on a day of adventure.
They reveled at a hoop dancer's performance. They explored arts and crafts. They gobbled up delicious food.
As they enjoyed their lunches, the kids chattered with excitement about the cool things they had learned. By day's end, they had gained a wealth of important knowledge about Native American culture.
And that is Oka Kapassa's leading goal.
"This festival is for the children," Larry Gullett, financial director of the Oka Kapassa Festival, said. "It's to educate them. The schools and students keep coming back each year because they love it."
Sharing Culture
With more than 30 booths to explore at Oka Kapassa, festivalgoers had no trouble finding something to enjoy.
Original dishes. Native American language card games. Ax throwing. Hoop-dancing instruction.
"We're here to share our culture and to help bring awareness to the Mississippi band of Choctaw Indians. We have our own language, our own designs, our own culture," said Kelli Jones, mother of the 2023-24 Choctaw Indian Princess, Nalani LuzMaria Thompson.
The Oka Kapassa Festival was a two-day event, with the first day focusing entirely on activities for fourth- and fifth-graders. It drew students from Alabama, Mississippi, Tennessee and Georgia.
The festival's board members have found that a student-only day is the best way to accomplish their mission of educating youth about Native American culture.
It's vital to bring children in and give them the opportunity to learn at a young age, Gullett said.
And the teachers agree.
"It's important for the students to learn about Native American culture," teacher Terri Castleberry said. "Learning from members of the Tribes themselves is the best way. It's how they will get the best information and it will help them connect it to what we learn in class."
Raising Awareness
As a sponsor of the festival, the Tennessee Valley Authority hosted booths where TVA archaeologists helped students learn about the history of the area and the history of Native American Tribes.
The students also learned what to do if an artifact is found at a site.
Teaching people about the importance of protecting archaeological sites is a significant part of TVA's role in managing cultural resources.
TVA archeologists were also on hand during the 32nd annual Cherokee Fall Festival at the Sequoyah Birthplace Museum in Vonore, Tennessee, to reinforce the importance of leaving Native American artifacts in place.
"Our participation in this year's Cherokee Fall Festival was a great opportunity to help people learn about TVA's efforts to protect Native American historical sites and explain what they can do to help keep these sacred sites undisturbed," Paul Avery, TVA senior archeology specialist, said.
He and Michaelyn Harle, supervisor of TVA Cultural Project Reviews, welcomed visitors who dropped by TVA's booth during the two-day event.
The festival drew hundreds of people of all ages, inviting them to step back in time and discover the Tribal history of the Eastern Band of the Cherokee Nation from the 1600s.
Storytellers described the Cherokee way of life during each century and explained how Cherokee culture is celebrated and preserved today.
Festivalgoers shopped among dozens of artisans featuring traditional clothing, jewelry, handmade baskets, decorations and other goods.
Long lines wrapped around Nikki's Frybread food truck, where participants waited eagerly to try sweet or savory selections from the Native-owned, Cherokee, North Carolina-based business. Other food vendors offered fresh pork rinds, hand-dipped nuts and frozen treats while people enjoyed music, dancing and even a puppet show presented in the Cherokee language.
Jennifer Koozer, TVA senior specialist with IT portfolio optimization, watched the puppet show from the TVA Council of Native Americans Employee Resource Group booth, where she greeted a steady flow of visitors.
"People are very interested in hearing about TVA's inclusive work environment," Koozer said.
Joanna Bryant, senior consultant with TVA's Strategic Operational Solutions, pointed proudly toward a nearby amphitheater that TVA employees volunteered to refinish and paint.
"I feel proud of TVA and the support we give to our communities that goes way beyond generating electricity," Bryant, a Council of Native Americans Employee Resource Group member, said.
Team members from TVA also attended the Honor Long Man river cleanup in Cherokee, North Carolina.
TVA works closely with 23 federally recognized Tribes that have a cultural and historical interest in the Tennessee Valley region.
"One of our main tenets is culture," Andrew Gordon, TVA's Council of Native Americans champion, said. "We want to provide an opportunity for education for our own employees, but we also want to make sure we're encouraging cultural education opportunities in the community."
Photo Gallery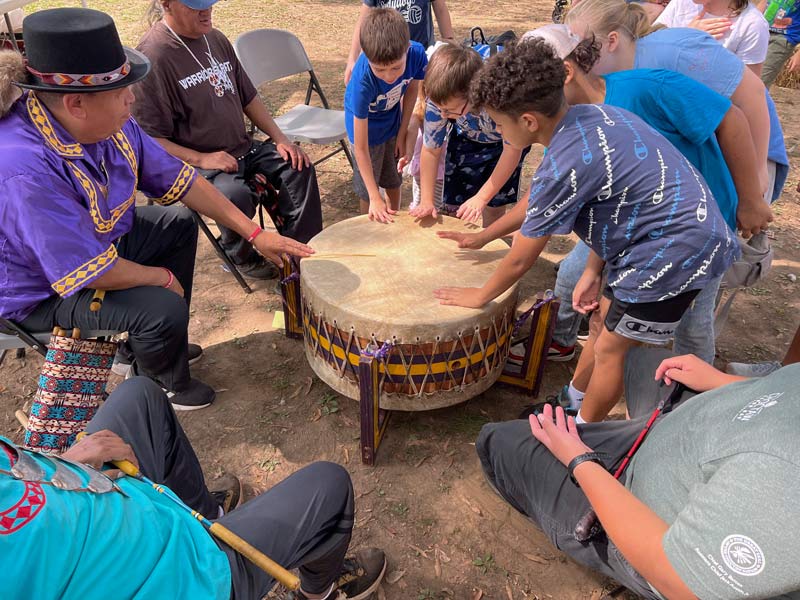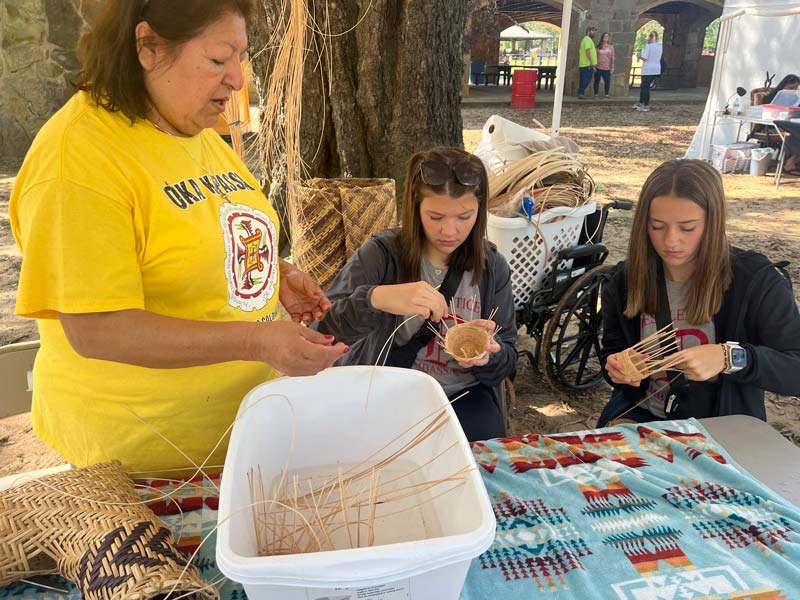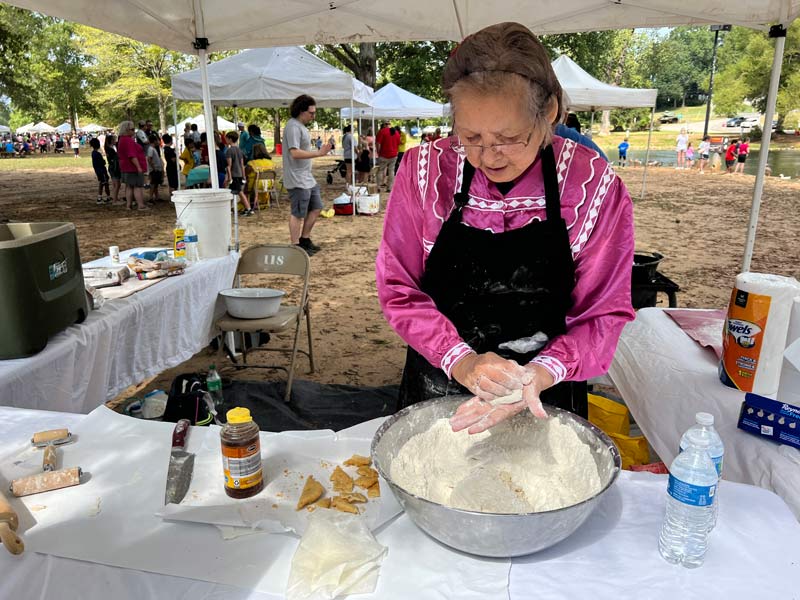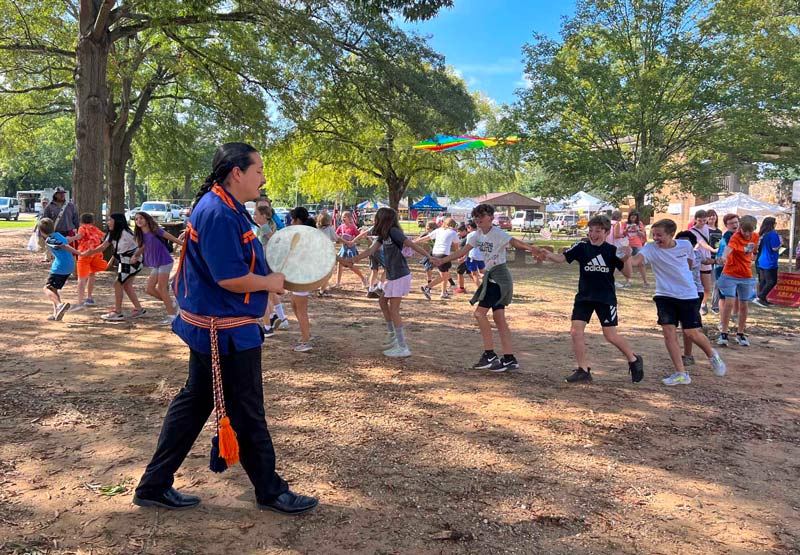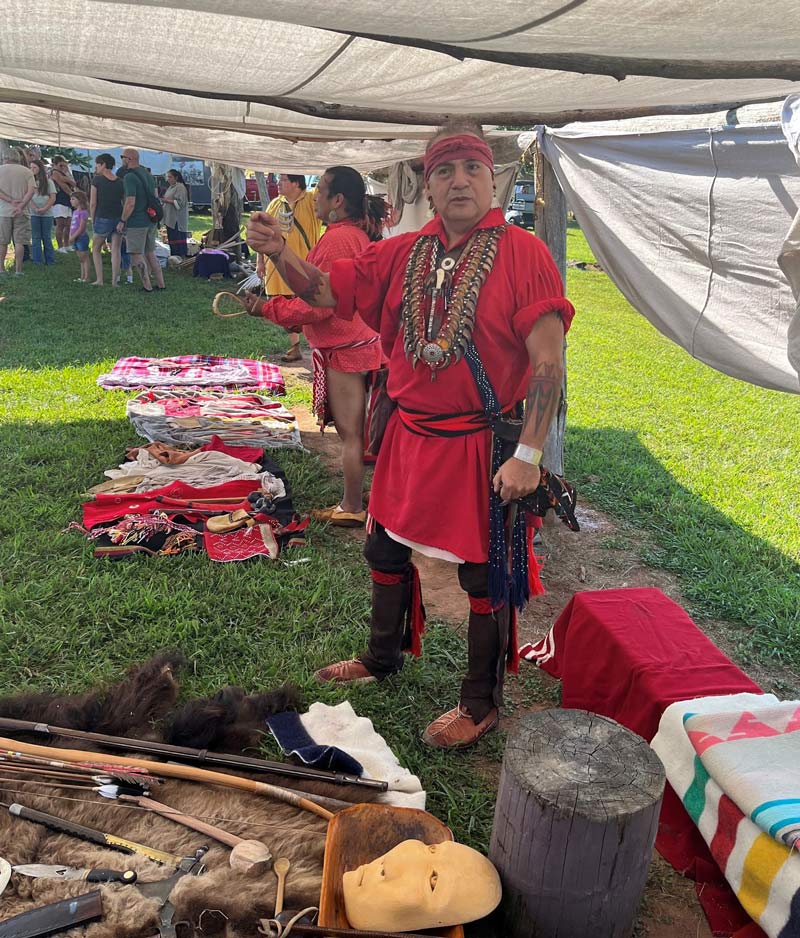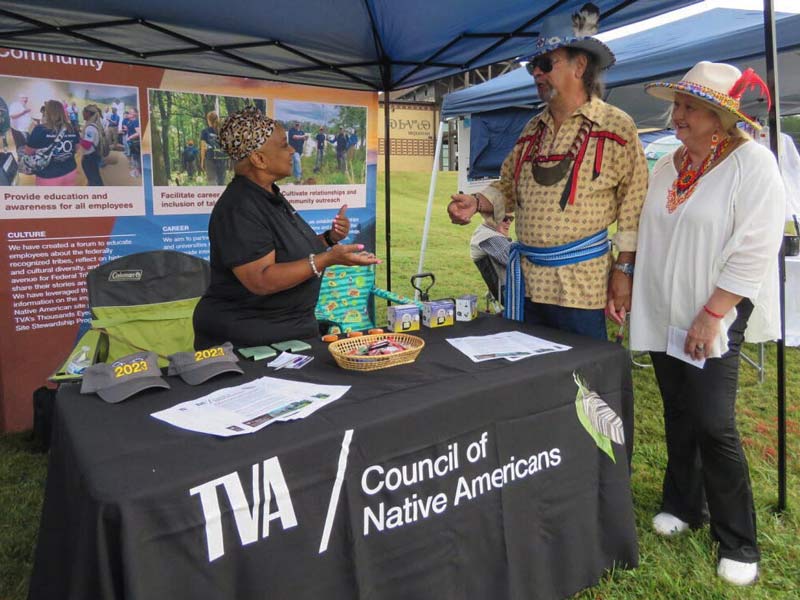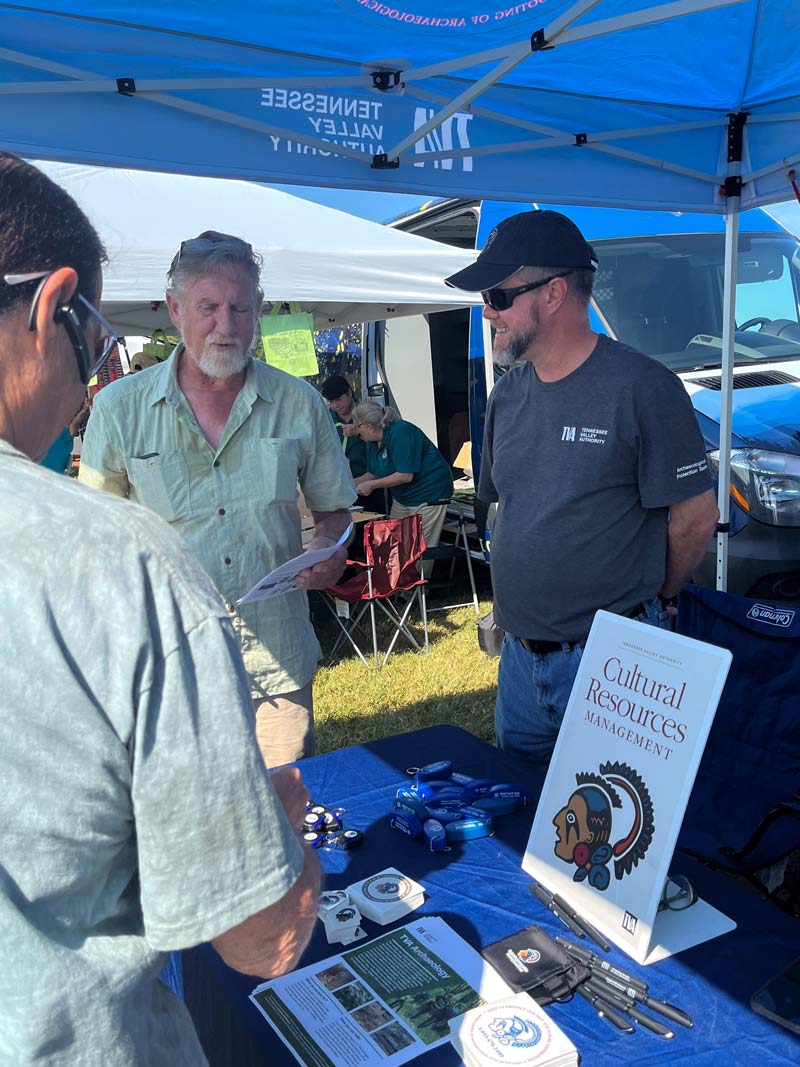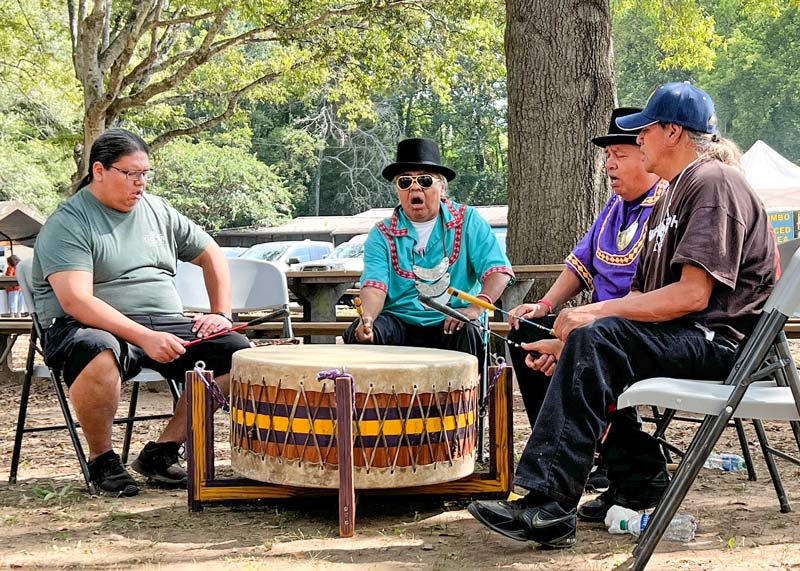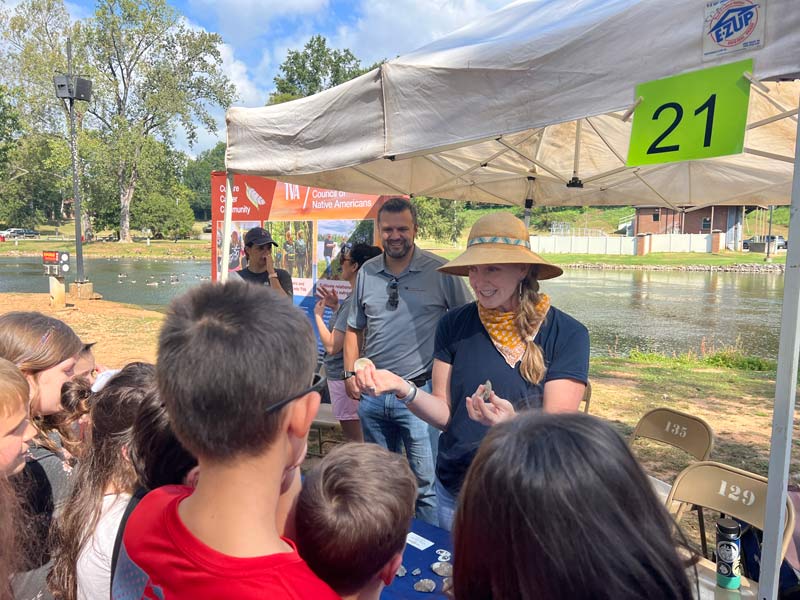 ​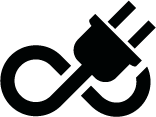 Explore
Visit Tribal Relations to learn more about TVA's work with Native American Tribes.
​
Share this story:
​