"Our nation's veterans, past and present, protect the freedoms and values we enjoy and support America enduring partnerships with our friends and allies around the globe."
-TVA CEO Jeff Lyash
DECEMBER 14, 2020 —Just in time for the holidays, TVA staff delivered essential facility needs, $25 Superlo Grocery food cards, and other supplies to Alpha Omega Veterans Services to support veterans housed at their five facilities in Memphis.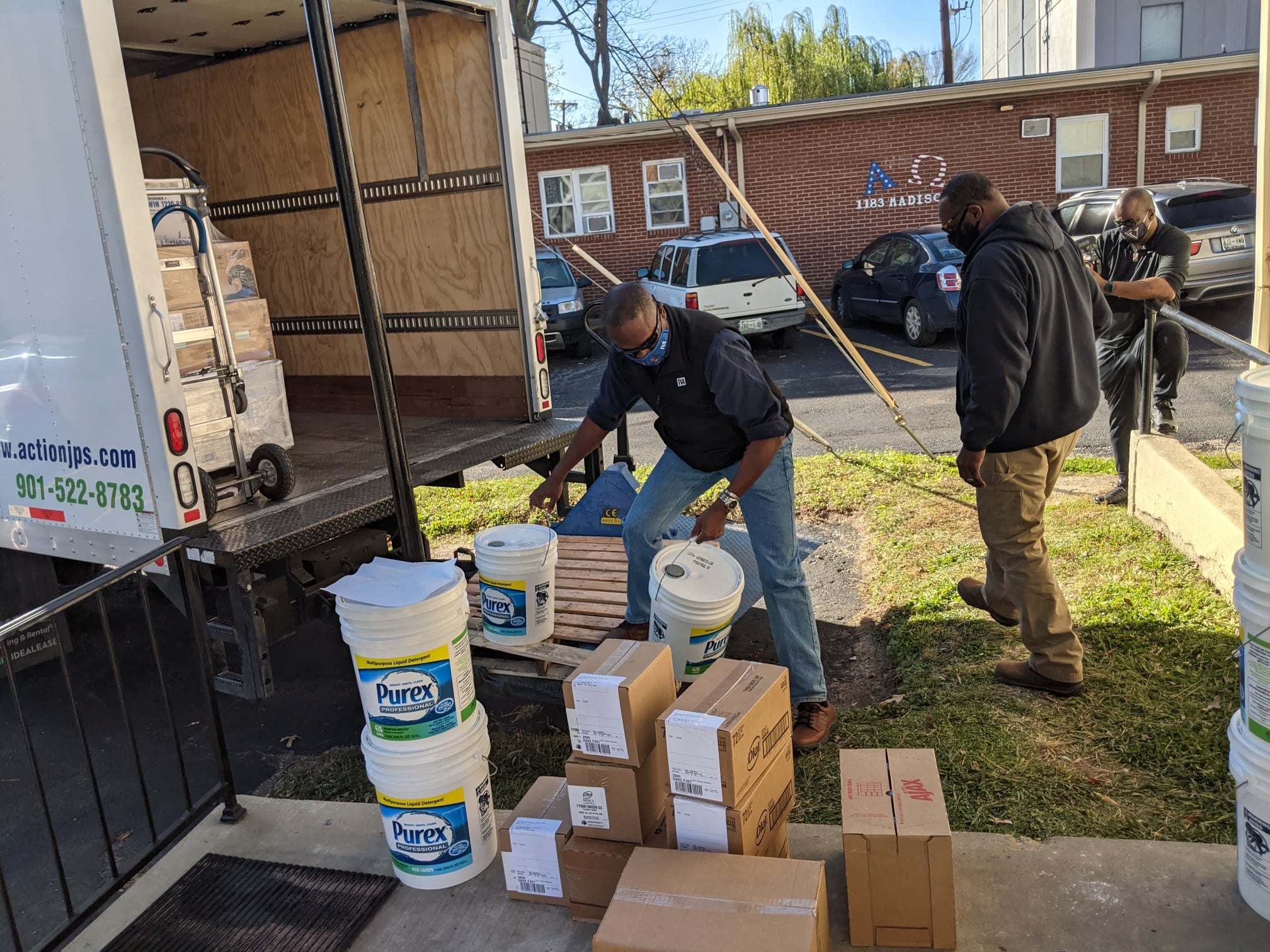 Alpha Omega Veterans Services is a 501(c)(3) non-profit charitable organization headquartered in Memphis that assists military veterans to reintegrate into society, often after achieving recovery and rehabilitation from debilitating mental and physical conditions. Established in 1987, Alpha Omega was one of the first independent organizations in the United States specializing in providing supportive services to military veterans.
Over 20 percent of the TVA workforce is comprised of veterans, and that number continues to grow. TVA will continue to support, honor, and highlight those that have made such significant sacrifice to ensure the safety of Americans both domestically and abroad.
"Alpha Omega is truly blessed by TVA & its employees for their generous donation to our veterans, especially in this season of giving when there is so much need in our city," said Vicki Azlin, Director of Development for Alpha Omega Services. "We are deeply appreciative and look forward to building the relationship with TVA well into the future."