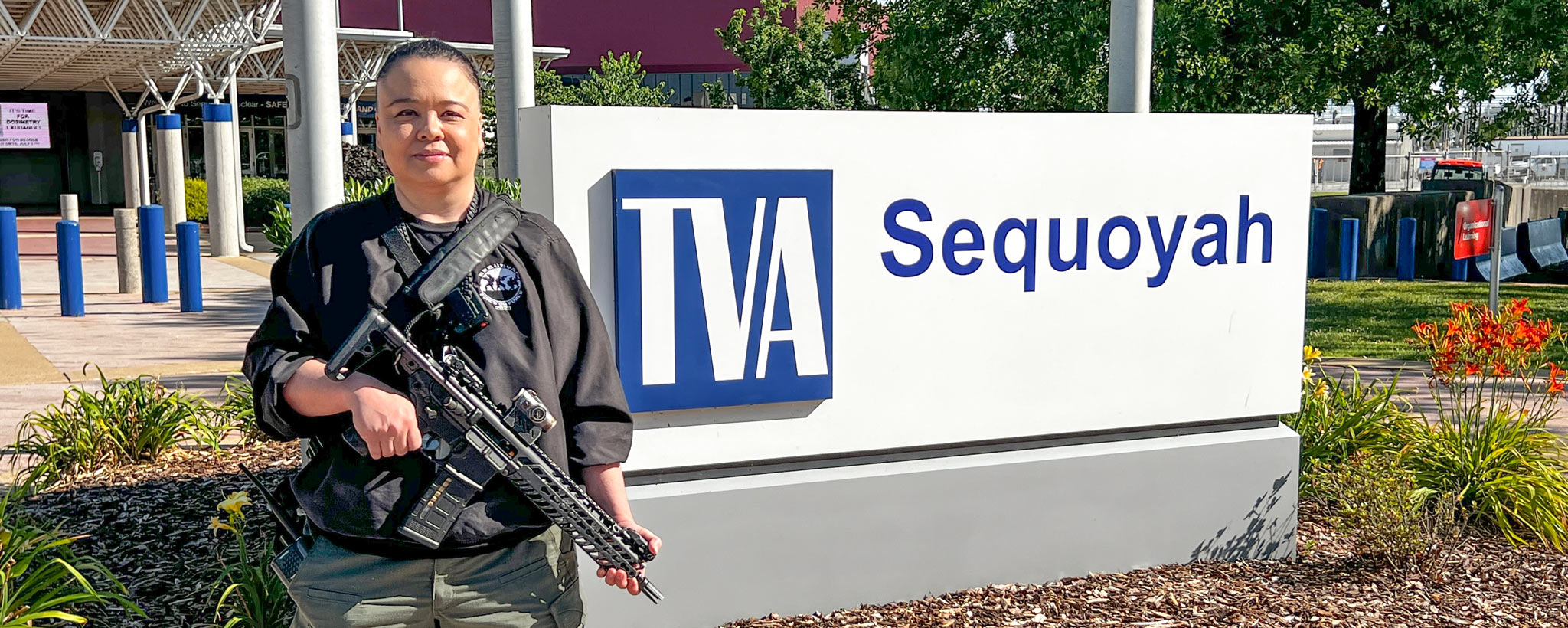 Honoring Veteran and TVA Security Officer Maria Bell
Follow one woman's journey from the Air Force to TVA
Meet Maria Bell, a security officer at Sequoyah Nuclear Plant. Her job requires many things, but her primary responsibility is to help protect station personnel and equipment against any internal or external threats, as well as respond to emergency situations.
Bell joined TVA in 2019, not long after retiring from more than 25 years of active-duty service with the United States Air Force.
Back in 1989, when she walked into her local recruiting office in Chattanooga, Tennessee, her sights were not set on a career in security forces. But that would soon change.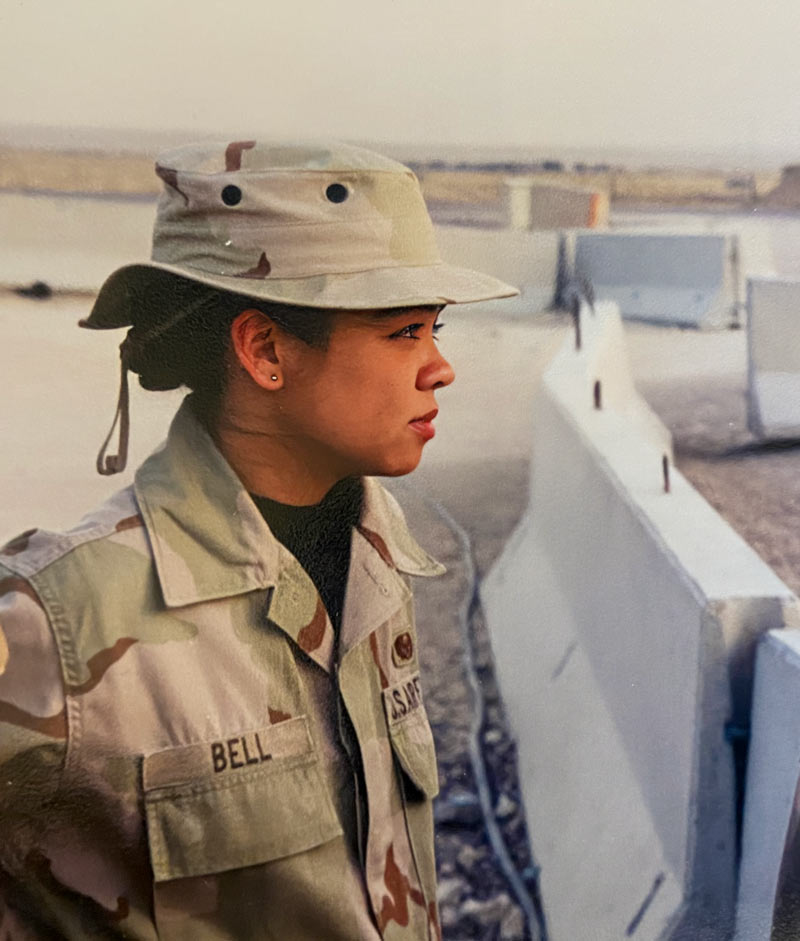 "When I enlisted, I came in as 'open general' and not guaranteed a specific job," said Bell. "But I was soon attracted to the aspects of Air Force Security. I saw the potential to be involved with exciting and diverse activities and cultures, being the tip of the spear in protecting people and assets, and was compelled to seek that career path. Now, looking back at my years on active duty, I can't imagine myself being as happy with any other line of work. And I still love the trade!"
Bell held many roles and responsibilities over those 25+ years, all under the wing of the Security Forces (Military Police). Her duty stations included Wright Patterson Air Force Base (AFB) in Ohio, North Atlantic Treaty Organization, Naples, Italy, Moody AFB in Valdosta, Georgia, Offutt AFB in Nebraska, Forward Operating Location in Curacao, Netherland Antilles and Tyndall AFB in Florida. She also was deployed multiple times, including to Sarajevo, Bosnia-Herzegovina, Saudi Arabia, Kuwait, Kyrgyzstan and Jordan. She also managed total security support for the E-4B National Airborne Operations Center – AKA the "Doomsday Plane," where she flew all over the world with then Secretary of Defense Donald Rumsfeld.
With every duty station and role came new experiences, challenges, and opportunities for lasting growth. "I remember back when I was an installation patrolman at Wright Patterson and had a nerve-inducing experience that helped shape who I am today," said Bell. "I was about two years into my career, and one crisp, early morning, I was standing gate guard duty on base. I was there by myself, and my Squadron Commander and the Base Commander decided to pay me a visit. As a young Airmen E-2, to have this happen is a scary situation on its own! I remember the Base Commander said, 'we receive a lot of calls in our office, some of their complaints.' My demeanor tensed, and I thought I was going to pass out. He continued with, 'and recently we have received a lot of calls about you…however, they were not complaints, but compliments on your professionalism and attitude while working the gates.' I felt instant relief and always remember that interaction."
Bell says she thinks of that story often – as she and her fellow security officers are often the first figures people encounter when they arrive on site.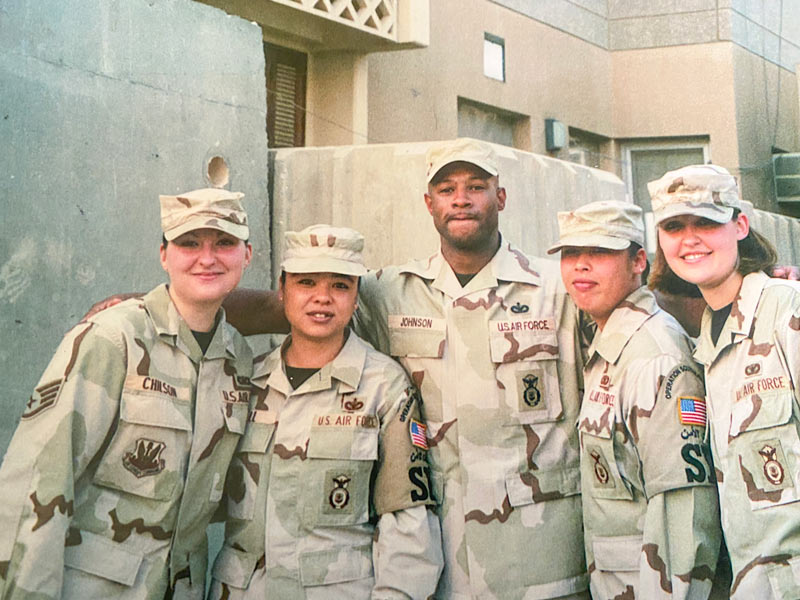 "I know that how we present ourselves to those coming to the site has a direct impact on first impressions and setting a positive, professional tone for the station," said Bell. "We want everyone to feel they are entering a safe and secure environment, and that we're here for them and are prepared to protect them. We also never want anyone to think of us as an inconvenience, but rather part of the cog in the machine that keeps our people and the plant safe!"
After more than two-and-a-half decades of service, Bell retired from active duty in 2014 as a senior master sergeant (E-8). Her final assignment was as superintendent of plans and programs at Tyndall Air Force Base, where she managed all Security Forces' operations plans, policies, operating instructions, and directives, as well as the entire base's Intrusion Detection Systems.
"I wore a lot of hats during my military years, and with each of them came new challenges that pushed me to grow my skill sets and leadership experience," continued Bell. "That type of continuous improvement is what I still seek and try to influence today. I'm grateful to find my military experience in physical security protection of critical assets/resources translates seamlessly to my current role, as it's the black-and-white strict adherence to regulation, policy, and safety that I help enforce at Sequoyah."
Bell experienced multiple instances of this while in uniform – not only at the ground level of execution in the security policies for critical assets but as she furthered in her career.
"I became more fundamentally involved in the writing and translation of those policies for others to execute," said Bell. "Not only do I know how to execute regulations with high quality, but I know why, as well. All those years of experience in adhering to a strict level of discipline and a professional, unbiased mindset have been critical to my success at TVA. The Air Force has three core values that were instilled in me at a young age, and I still abide by them to this day, and every time I walk from my car into the plant; Integrity, Service Before Self, and Excellence in All We Do."
​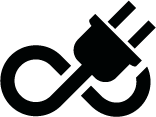 ​
Share this story:
​