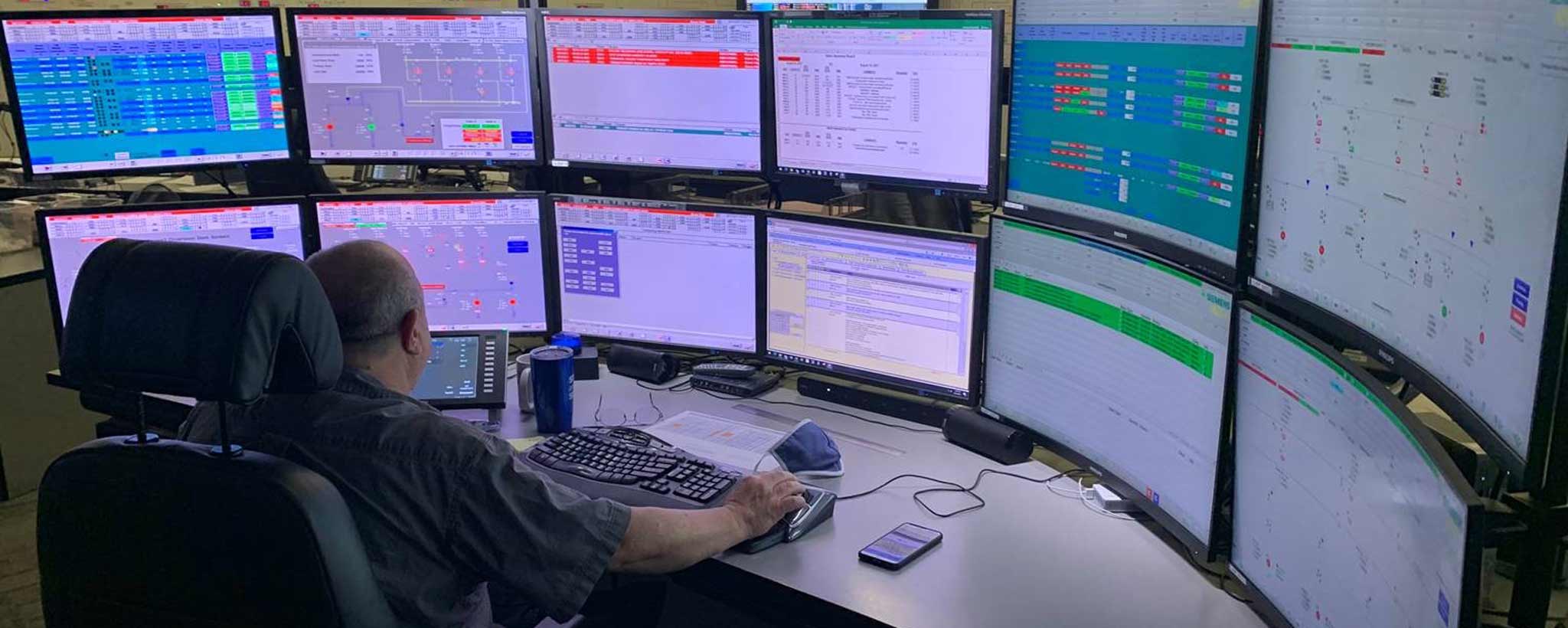 Hydro Remote Control System Gets a Reboot
TVA operates a majority of our hydro fleet – 109 units – remotely from the Hydro Dispatch Control Center, and the control system is due for an upgrade.
"We've completed nine plants, a total of 49 units, to date with a new control system," said Robby Floyd, HDCC manager. "Just like a computer operating system needs frequent updates, our remote system needs an update every 20 years."
Each plant receives both hardware and software upgrades that can take anywhere from two to four weeks depending on the size of the plant. During the upgrade, the HDCC doesn't have remote control of the units and must rely on technicians at the site as they start and stop units to test and troubleshoot the new upgrades. Sites are manned 24/7 by the hydro technicians during this time period since the HDCC does not have automatic control of the sites during upgrades.
"We just completed the upgrade at Wilson Hydro, which is TVA's largest conventional plant with 21 units," said Floyd. "We hope to complete the entire hydro fleet by FY2023."
TVA is investing $20 million to upgrade these systems that are crucial to operating our generating fleet and managing flood control. These upgrades, along with skilled employees at the dams, will help the hydro fleet be more efficient and reliable.
"These updates will help continue the reliable and remote operations of our hydro fleet for years to come," said Floyd.
"An investment in our hydro fleet is an investment in TVA's future," said David Bowling, vice president, Gas, Hydro & Integration. "We are focused on cleaner energy and our hydro generation delivers just that to our 10 million customers across the Valley."
​ ​
Share this story:
​