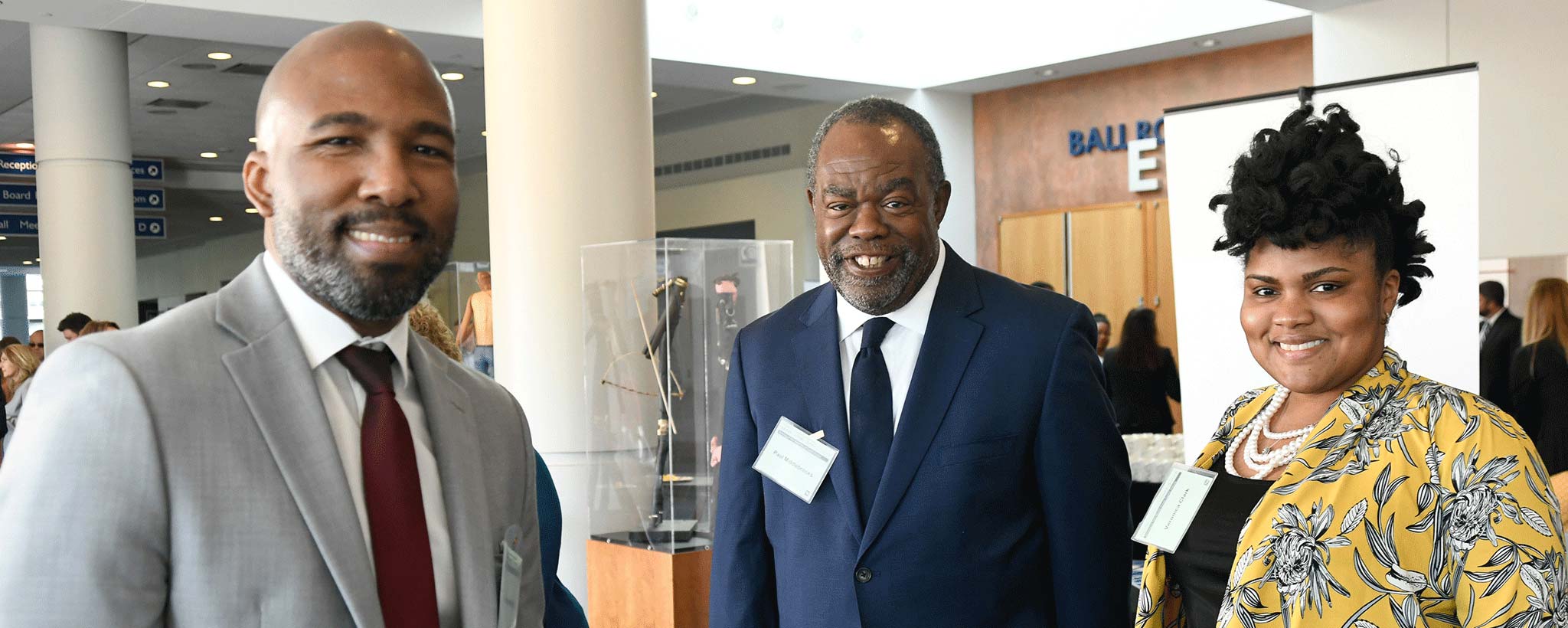 Keeping it Small, Keeping it Local
Small Business Saturday is more than a day to TVA. We are committed to serving our small, diverse and local businesses day in and day out.
The impacts of COVID-19 are far-reaching, especially into the business world. Every day another small business closes its doors and employees are left without jobs. TVA remains committed to its mission of serving the people of the Tennessee Valley, even in the toughest of times. Supporting small, diverse and local businesses is part of that commitment, and TVA spent more than 46% of its supplier spend with small and diverse businesses in fiscal year 2020—a total of more than $1.2 billion.

A big part of TVA's mission of service is maintaining a competitive, diverse supplier base that is reflective of our region. By welcoming businesses of all types—small, minority-owned, woman-owned, veteran-owned, service-disabled veteran-owned and those located in historically underutilized business (HUB) zones, among others—TVA promotes economic prosperity in local communities and across its service territory. And that's important now more than ever.

"TVA's supplier diversity program is part of how TVA serves the people of the Tennessee Valley by providing low cost energy, preserving the environment and driving economic development," says Jan Cable, manager of supplier diversity and development. "Traditional supply chains have been strained by the challenges of COVID-19 and this has provided an opportunity for small, diverse and local suppliers to shine. These companies have demonstrated over and over the flexibility and value that they provide to their communities."

One Man's Dream

Here's a prime example: When Jake Mohundro returned to Memphis after his military service ended in 1976, he started a small business, Sonic Delivery. With one truck and a mission to deliver anything and everything within 200 miles of the Memphis region, his business began to grow. In 1984, he incorporated and began working with government contractors and military bases. Those new contracts needed things moved faster than overnight, so Mohundro moved into expediting for those times when overnight is not fast enough.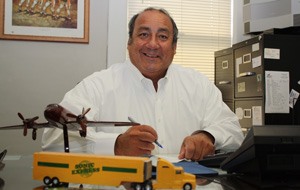 "You're only as good as your last shipment," he continues. "With TVA, we started small, person to person communication, and we've done a good job." The one-man, one-truck model he founded his business on has now expanded to seven employees and a network of 22,000 vehicles that can be used to move packages and freight from point A to point B, no matter the distance in between.
Mohundro says he's been to almost every TVA facility and TVA remains a trusted partner. He is thrilled that all his clients have continued to use his business and that has helped him remain open without any layoffs during the pandemic.
Supporting Supplier Diversity
Fulfilling TVA's commitment to Supplier Diversity also includes joining with community, state and regional partners who share the same goals. In July, TVA awarded funds to 13 nonprofit organizations that work to assist small or diverse businesses in the Tennessee Valley region.
"Through TVA's Diversity Alliance Program, we partner with advocacy organizations focused on supporting and growing qualified small and diverse businesses within TVA's seven-state service area," says Cable.
"This partnership includes funds made available from TVA to assist in providing training, consulting and other development support services to business owners," she explains. "The success of these organizations is tracked through performance indicators such as contracts awarded, job creation and retention numbers, and capital investment dollars generated."

TVA actively assists small, diverse suppliers in qualifying for contract opportunities. The supplier diversity team promotes joint ventures, partnerships and subcontracting relationships to aid in business development and growth. These efforts recently earned TVA the Regional Corporation of the Year award from the Southern Region Minority Supplier Development Council and recognition in Minority Business News MBN USA magazine as a Supplier Diversity All-Star for 2020. TVA also provides guidance on the TVA sourcing process and networking opportunities for small, local and diverse businesses.

NOTE: No TVA endorsement is intended or implied.
​ ​
Share this story:
​