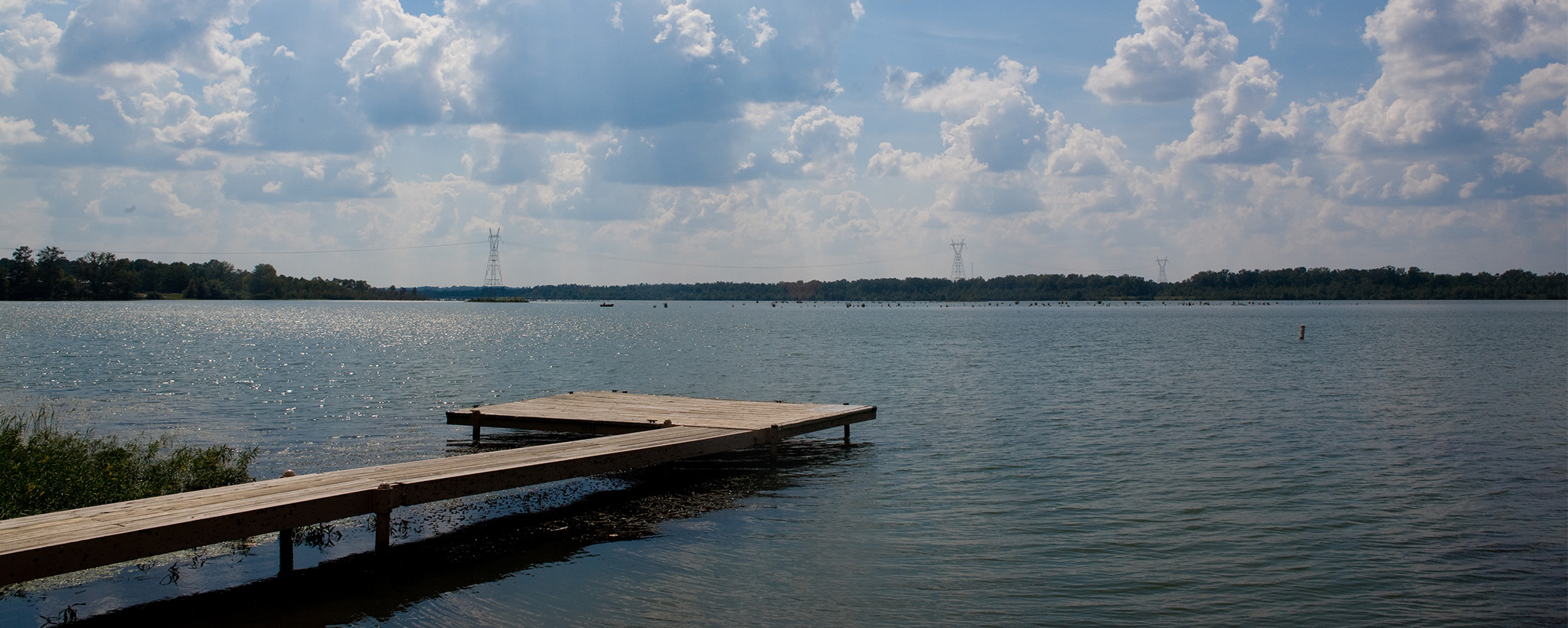 Levi Yancey - A Day in the Life of a Watershed Representative
On TVA Public Lands, some events seem to magically occur. Invasive vegetation vanishes. Boundaries are marked, boundary disputes are settled and land is improved. Trash and litter disappear from heavily used areas. Of course, there's no such thing as magic. Instead, there is plenty of hard work from TVA watershed representatives, one of whom is Levi Yancey.
When asked about his work, the Alabama native tells folks that he "helps manage the natural resources on TVA land." But his work is more complex and comprehensive than it sounds. In fact, many Valley residents are probably unaware that much of his work exists. For example, did you ever wonder how TVA lands stay clean?
"Many of my projects include contracts with counties to remove trash and litter from TVA property monthly," says Yancey. Because TVA manages 293,000 acres of public land over portions of seven states, county contracts are a cost-effective method of helping keep those areas clean.
Like many TVA employees Yancey works from his home office. On his desk sit a TVA computer, large monitors, a cup of coffee and a wooden placard that reads: Work hard. Be nice.
Jimmy Lemmond, Yancey's manager, views that as an appropriate inscription. "Levi has a great work ethic and an eagerness to learn more about TVA and the work that Natural Resources does to serve the people of the Valley," he says.
Throughout the week, Yancey is on email, multiple phone calls and video meetings . And while working from home has become a staple, some assignments, such as Comprehensive Land Condition Assessments (CLCAs) require boots on the ground.
A CLCA involves using established criteria to review the condition of TVA land in an effort to identify and improve low-scoring parcels. With a mobile device in hand, Yancey grades the condition of TVA public land throughout the West Region. He and his team check a number of criteria including boundary markings, invasive species, the way in which the public uses the area, unauthorized uses, and more. "We use that data to give the parcels a rating, noting any needed upgrades."
Improving public lands can take many forms. For example, when boundary markings are easily seen and plentiful, landowners can better understand where their property ends and TVA public lands begin, which helps avoid confusion. "If an area is filled with invasive species, such as privet or kudzu, we may set up a prescribed burn on that parcel," says Yancey. And if individuals are degrading TVA land by riding all-terrain-vehicles or cutting timber, Yancey's day may include a meeting with the local sheriff or TVA Police to create a plan of action.
A graduate of Auburn University, Yancey's degree is in Agriscience Education. His path at TVA was one that allowed for a wide range of on-the-job experiences as a contractor, beginning in 2016. "I attended scheduled training sessions, but also helped with the work that I now perform as an employee. There are so many great people in Natural Resources who have taken time to help train me.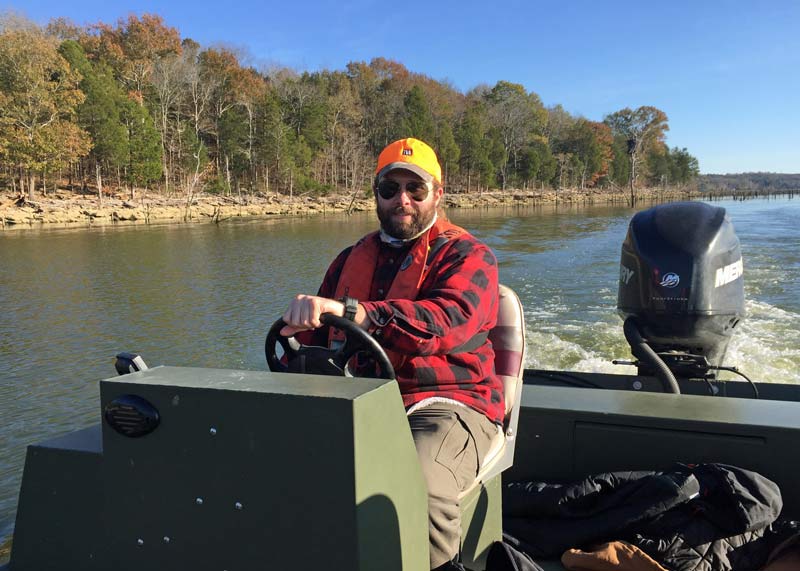 Yancey says that he also benefitted from working with John Grinstead, his now-retired mentor. "John helped me a lot, plus he showed me the best places to grab lunch," he laughs. But Yancey knows that the secret to this work is more complex than a good meat and three.
"Staying organized is critical. We have too many projects going on not to be really organized," he says.
Another key? "Being willing to listen and learn at every opportunity."
One activity that Yancey particularly looks forward to is a prescribed burn. This valuable tool helps maintain and establish wildlife habitat, control invasive species, and reduce materials, such as leaves, that help fuel wildfires. A newly-certified Alabama Prescribed Fire Burn Manager, Yancey has been a part of the prescribed fire team for three years. "It's neat to be on the manager side of the burns and see all the prep and planning put into action by our team."
What's the most difficult challenge on any given day for Yancey? "Determining what rights an adjacent landowner has on TVA property. Fortunately, we have a great policy team to help us when we need guidance."
Yancey's territory makes up the Valley's Western Region, taking him from the Kentucky Reservoir, to Pickwick, Wilson, Wheeler, and Guntersville, near his home in Geraldine, Alabama. Work continues upriver at Nickajack and Chickamauga, also encompassing reservoirs off the main stem of the river, including Bear Creek, Normandy, and Tims Ford.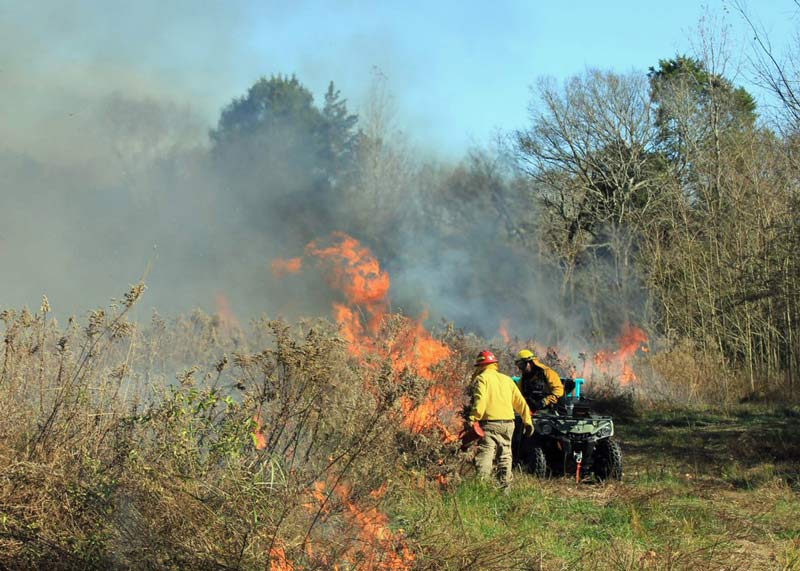 Yancey says he is proud to fill this position. "I can see a direct impact from the work we do to manage TVA land, whether it be from invasive vegetation control through prescribed fire, decisions made to improve land made through the CLCA process, or just seeing trash and litter removed from heavily used areas on TVA land".
Working with the land is never far from Yancey's mind. At home he enjoys landscaping and recently planted fruit trees. "It's therapeutic to check on them and to see how much they grow daily." Soon, he will have something else to watch grow. He and his wife, Amy, are expecting their first child in the late spring. Sutton Elizabeth Yancey will give her dad yet another reason to take pride in managing the natural resources on TVA land.
​ ​
Share this story:
​