Making Every Megawatt Count
TVA Prepares for Sizzling Summer Heat
Summer is fast approaching and with it the extreme heat that could tax the Tennessee Valley Authority generating fleet.
To ensure power flows at the flip of a switch, TVA has been hard at work during the spring months.
Super-Sized Spring Projects
TVA's Power Operations fleet, consisting of the coal, gas and hydro generating sites, has created a team to identify opportunities to improve equipment reliability and resiliency in preparation for times of higher power demand.
Allen Clare, who leads this performance improvement effort at TVA, said the team focused on seasonal readiness, reliability risks and sustainability.
"We identified more than 190 work activities that could be pulled into the current spring outage season," he said. "Once complete, this will result in 1.5 million megawatt hours of recovery generation or prevented generation loss."
Projects – both big and small – were added to outage schedules across the fleet, such as Gallatin Unit 2 Boiler tubes, Cumberland exciter replacement, and a Kingston generator re-wedge. At Lagoon Creek CT, TVA added a unit purge valve replacement and fuel gas heater rebuilds. At Melton Hill hydro, team members replaced a ring header.
Working with TVA Supply Chain, the Operations team also ordered several high impact replacement parts identified by the sites to reduce unit down time if an issue arises. This is particularly important for large components and other items that have long lead times.
"This effort improves our inventory for both major systems and subsystems across the fleet," said Annette Moore, director of Supply Chain at TVA. "It's a perfect opportunity to ensure we're prepared for issues that may come our way when it heats up and our plants are working consistently at full power."
The effort won't stop after this outage season. More than 950 projects to improve reliability are currently being vetted. If selected, they'll be implemented in future outages.
"The sheer volume of work identified means this will not happen overnight," Clare said. "It will take several outage cycles and won't be completed until FY 2026. In the meantime, we'll see improvements to our reliability and resiliency over time as each risk is mitigated."
Making Megawatts Count
In addition to operational improvements, TVA team members are thinking creatively about how to account for every megawatt when it counts most.
TVA and its partnering 153 local power companies work with large industrial customers – some of whom receive special discounts for participating in demand response programs. This means that if power demand or costs are especially high, the customer temporarily reduces power usage to match their contractual commitment.
Ray Knotts, senior manager of Energy Services & Programs, said TVA has offered demand response programs to customers for many years, but with rising energy demand demonstrated by Winter Storm Elliott, TVA is growing the programs and offering a "summer special" to beat the heat.
"When the heat soars, so does demand and market prices for electricity," Knotts said. "TVA can offer a good deal to Valley companies to operate like a virtual power plant. In essence, TVA can 'borrow' megawatts from our demand response program participants – this means lower rates, a more resilient power grid, and lower bills for those participants."
Working to find 800-900 additional megawatts to help during extreme power demand swings caused by weather, TVA is recruiting customers to participate in the program.
Participants who sign up for the demand response programs receive a discount and sign a contract that includes a plan for how the customer would reduce power, if needed, and how low they'd be willing to reduce power usage. These plans may include shutting down production lines for up to four hours or reducing heating and air-conditioning in their facilities to dramatically (and temporarily) reduce their draw of power.
"This is an important program for TVA to have access to affordable megawatts to ensure reliability to Valley residents and, in an extreme case, ensure grid stability during an unprecedented weather event," Knotts said.
It All Adds Up
Another tried and true strategy for keeping cool while reducing strain on the power grid is energy efficiency.
In addition to the advice and services regularly available to homeowners and businesses at EnergyRight.com, TVA has increased incentives for businesses and industries to help them offset the costs of energy-efficient upgrades to their facilities. Incentives are available for technologies, such as HVAC systems and LED lighting, and are customized to suit unique facility needs.
"It's all part of our efforts to partner with local power companies to address anticipated load growth and peak demand spikes now and in the future through a robust portfolio of energy management programs," said Monika Beckner, vice president of Energy Services & Programs.
​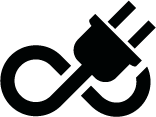 Explore
Learn more about TVA energy production and programs at tva.com/energy.
​
Share this story:
​