Because of upgrades to the dam at Melton Hill, one of the tailwater parking areas will be inaccessible from February to November 2021.
JANUARY 19, 2021 — TVA has 113 turbines in 30 dams across its hydroelectric power system. This year, Melton Hill's Unit 1 turbine is scheduled for routine maintenance. The turbine is original to the dam and was installed in 1964. The scheduled maintenance allows the turbine to keep producing clean, green hydroelectric power for years to come.
From February 2021 to November 2021, the day-use parking areas noted below on the Melton Hill Dam Reservation will be temporarily closed. The public will not be permitted access behind construction barriers and all access to the parking areas will be blocked.
The map below shows the closure area.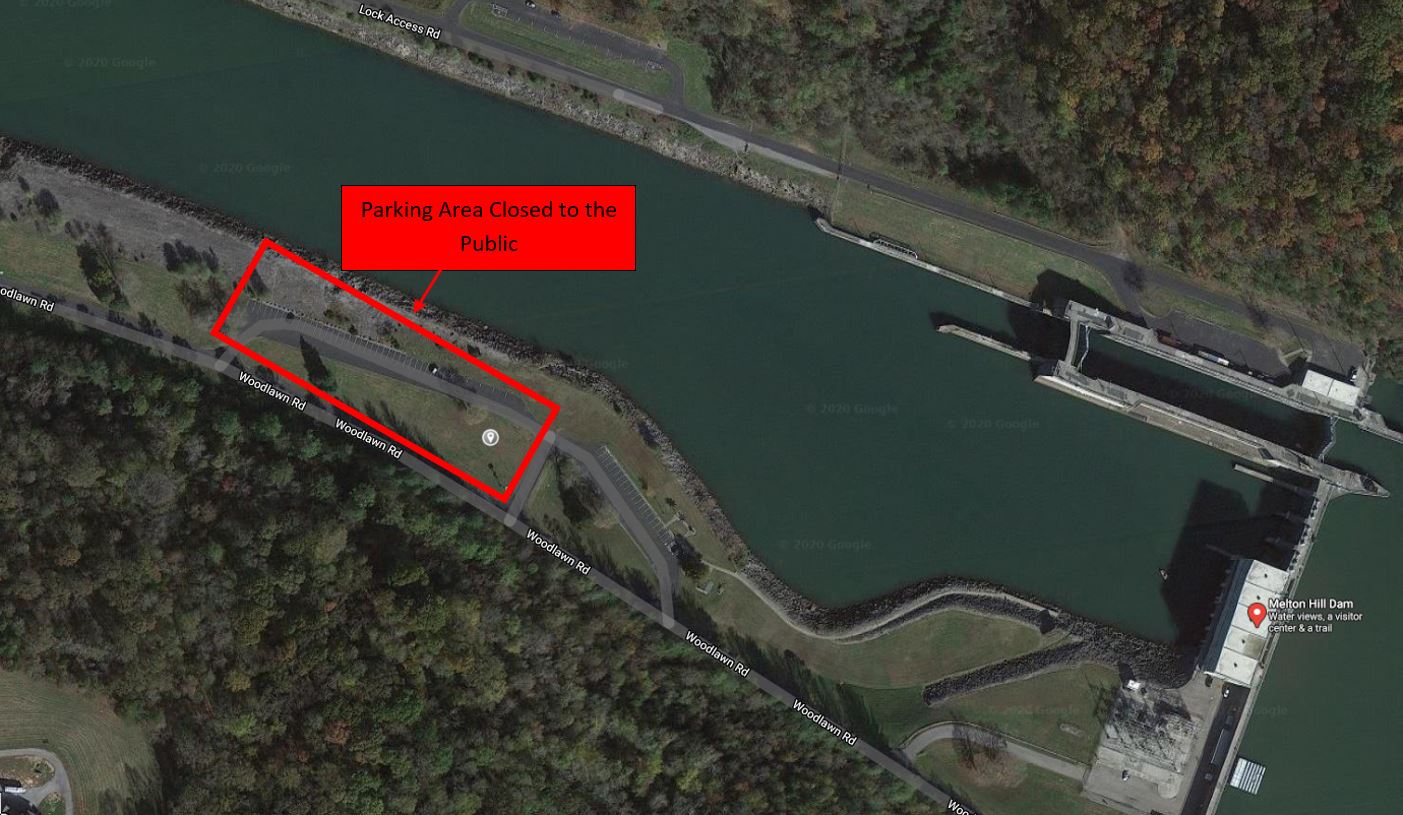 Only those project workers with a special parking pass will be allowed to access the area. Closures will be enforced by project managers and law enforcement.
TVA will not be issuing special event licenses for Melton Hill Dam Reservation for the duration of the project.
For more information, contact TVA's Public Land Information Center (PLIC). The PLIC can be reached at 800-TVA-LAND between 8 a.m. and 6 p.m. ET.