TVA is proposing a new rate structure that will help families by making power rates more stable.
Tennessee Valley residents enjoy electric rates lower than 70 percent of the country. To continue this trend, and keep rates low for generations to come, TVA is restructuring how it charges local power companies.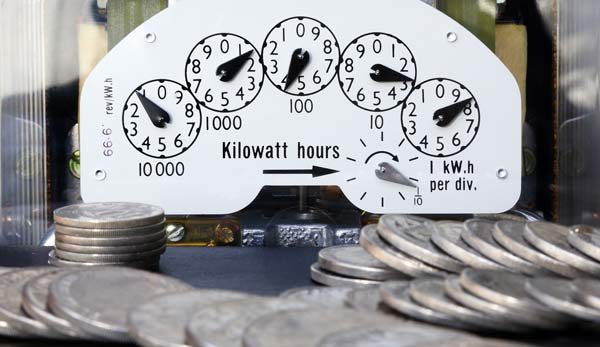 As Tennessee Valley public power, TVA commits to being transparent with you—the people we serve. To ensure you have the facts about the what and why of our proposed rate change, TVA created a rate website: TVArates.com.
It's important to remember that the low rates we all pay provide electricity and quality-of-life services around the region. Some of these services include new and sustained jobs as companies invest in the area; energy delivered at 99.999% reliability for the last 17 consecutive years; a commitment to clean air and water and protecting our historical, cultural and environmental resources; and management of the Tennessee River system for navigation and flood control.
Why Now?
The energy industry is evolving and TVA must evolve with it to ensure that you, the people of Valley, are not left behind.
Rapidly advancing technologies, such as appliances that are more energy efficient and mobile phone–controlled home thermostats, have changed the demand for energy consumption. However, while energy consumption has changed, the need for a resilient power grid you can rely on has not.
TVA is making sure that you and your communities are served by a reliable power system that is there when you need it. And that businesses, schools and hospitals can trust the grid will be there to provide the essential services they need.
A rate restructure will better balance what the grid costs with what you pay, as TVA continues to ensure the infrastructure that serves us all remains in a constant state of good health.
Not an Increase
To be clear, the proposed rate change is NOT a rate increase. TVA is proposing adding a fixed-rate charge to local power companies, and reducing that same amount in their energy rate. This is a step toward how other companies used fixed-cost charges for services—like cell phone, gym or streaming video plans—where you pay a base fee that covers 24/7 access to reliable service
The benefit of the rate change is that it will reduce the variability of rates during high demand periods in the winter and summer, potentially helping households better balance budgets over the course of a year. And this is by design. Everything we do at TVA is focused on those we serve: low electric rates; a healthy environment; and reliable, clean energy that provides good paying jobs.