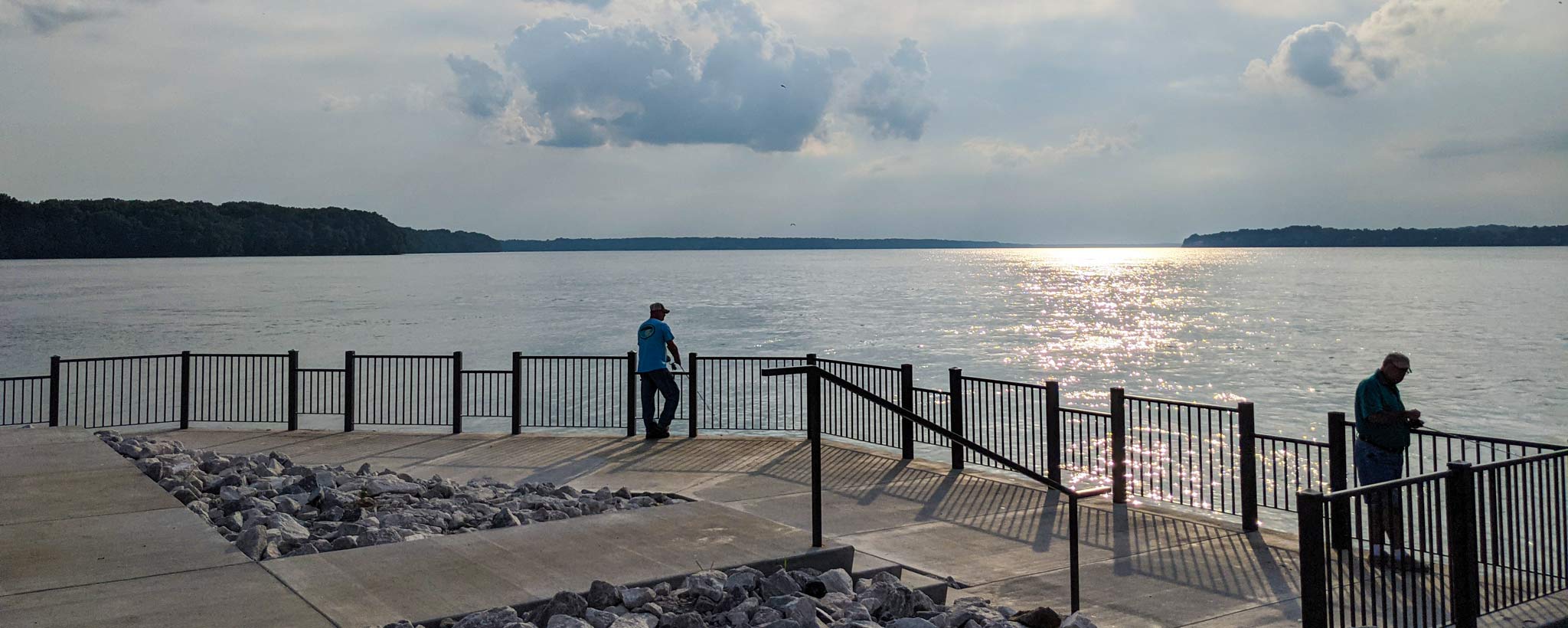 New and Improved: TVA's Natural Resources Never Stops "Housekeeping"
Although it seems much of the world was shut down in the past year, TVA's Natural Resources group was still busy at work for you, repairing and improving recreation areas on our public lands and waters.
Recreation season is in full swing in the summer months and there are new and improved spots for you and your family to enjoy. The fluctuating temperatures, rainfall and humidity of the Tennessee Valley can be tough on outdoor features like trails and boat ramps, so Natural Resources staff and contractors have their work cut out for them all year round.
Among the improvements completed this year:
Mulberry Creek access to the Powell River is back in service, thanks to a new concrete boat ramp built by TVA and managed by Hancock County, Tennessee. The old concrete ramp was destroyed in an unusual high water event and had to be completely rebuilt.
The popular fishing spot near TVA's Wheeler Dam tailwater area in Town Creek, AL, is even more popular now that TVA has put in an ADA-accessible pier. There's great fishing there, due to the flow from the dam turbines. Now it's easier to cast a line or just enjoy the view.
You don't have to go to Florida to feel sand beneath your feet. TVA has been upgrading the recreation area at Tellico Dam Reservation, including soft new beach sand. There's a new parking lot too, so there's plenty of room for visitors.
On Norris Reservoir, the access roads to Miller Cemetery and to Murrayville dispersed recreation area had become eroded from all the rain this winter. We've put down gravel and now those roads are much safer and easier to navigate.
In addition, hazardous tree removals took place all year, along with regular trail maintenance, road grading, invasive species removal and plenty more.
Interested in pitching in? Check out our volunteer page for opportunities to help us with vegetation removal, litter pickup and trail maintenance.
​ ​
Share this story:
​