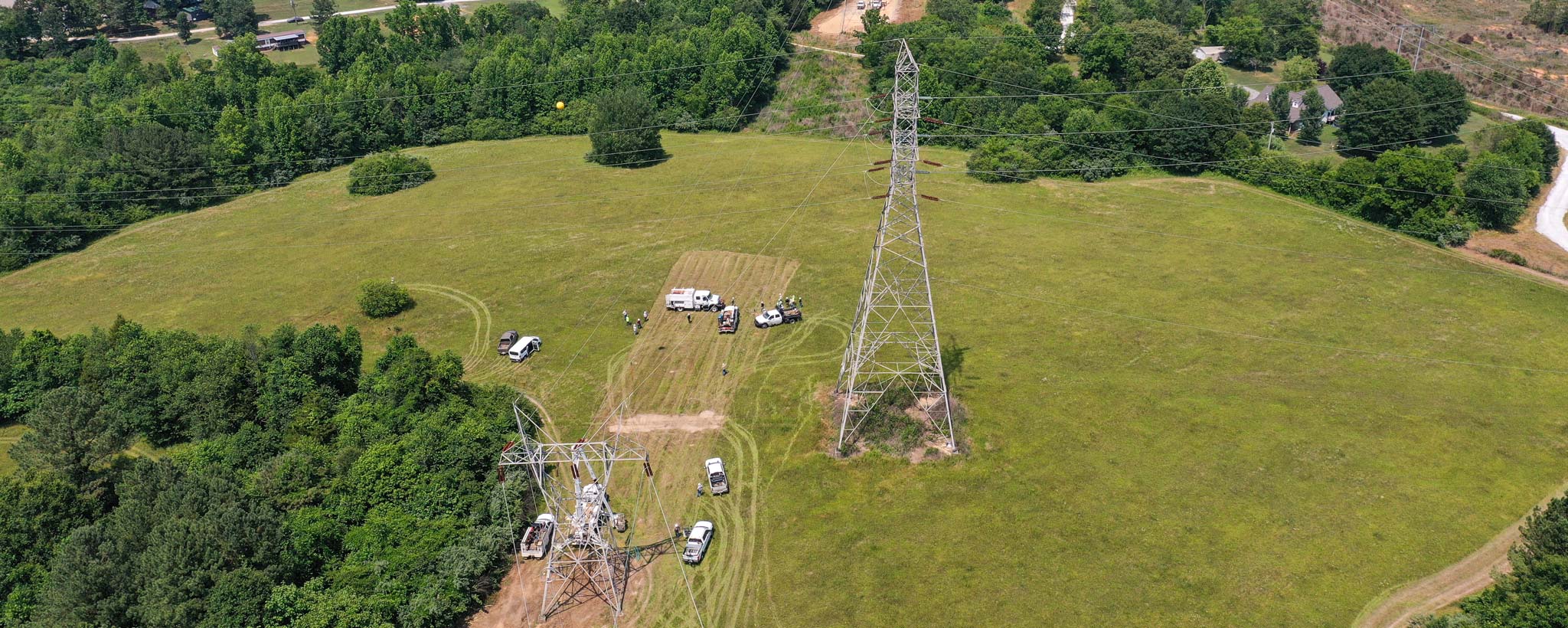 New Life for Transmission Lines
Advanced Conductors May Help Reduce Generation Loss
TVA is on a path to achieve an 80% carbon emission reduction by 2035 by transitioning to renewable energy sources and reducing losses on the transmission system.
To meet that goal, it's critical to develop new solutions that maintain transmission efficiency while increasing capacity without building new infrastructure.
As renewable energy sources and growing industrial demand for electricity are integrated into TVA's grid, the system's current lines and structures cannot handle the required increased power flow.
In the past, a solution to building more capacity would require reconductoring transmission lines and building new lines and structures.
It's a costly solution that takes a great deal of time and coordination.
One of the newest and most promising alternatives? Reconductor current transmission lines with advanced conductors.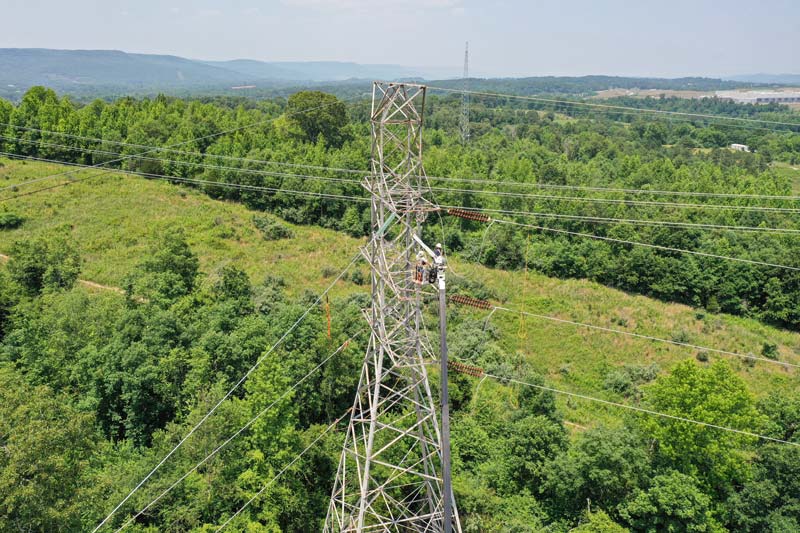 Reducing Losses
Traditionally, transmission lines use high-strength steel with hard aluminum. As electric lines carry more current, however, their electrical resistance causes them to heat up and sag, drooping toward the ground.
The additional heat from the resistance is considered a generation loss, which contributes to greenhouse gas emissions.
Advanced conductors can help address these problems.

In some advanced conductors, the core is made of a carbon-fiber composite that's lighter and stronger in tension than steel-core conductors.
In the TS Conductors version, an aluminum tube around the carbon core protects it from galvanic corrosion and increases the conductor's current-carrying capacity.
And because the core is made of a carbon-fiber composite instead of steel, it does not heat up from resistance.
This can ultimately help reduce line losses, as well as reducing compensatory generation and associated greenhouse gas emissions.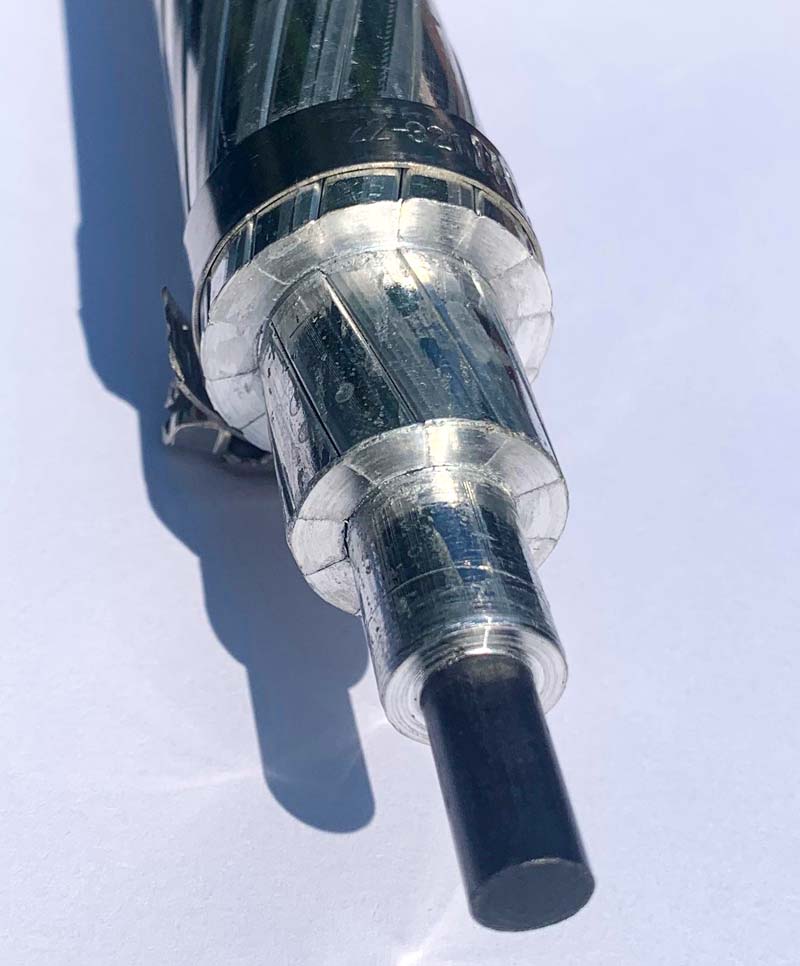 A Winning Presentation
Two pilot projects are currently underway to evaluate the use of advanced conductors on the TVA system.
TVA has contracted with California-based TS Conductors Inc. to install a test span on the Goose Pond transmission lines near Widows Creek in northeast Alabama.
At the same time, TVA's Innovation and Research Group is supporting testing of the conductors by the National Electric Energy Testing Research and Applications Center at Georgia Tech.
While advanced conductors have been used throughout the energy industry—TVA has used other variations of advanced conductors since 2012—this is TVA's first run with the TS Conductors technology.
The new conductors were installed on TVA's transmission lines in June 2023 and the pilot program is projected to wrap up by late September.
TVA's Strategic Investments Program identified TS Conductors as a partner in this project.
The Strategic Investments Program invests in funds and collaborates with investment managers who focus on companies and technologies that align with TVA's innovation initiatives, which include carbon reduction.
Jeff Phillips, manager of TVA Transmission Line Systems Engineering and Design, led a team that presented the project during the 2023 Office of Transmission and Power Supply Shark Tank event.
That presentation led to funding for the initiative.
"The technology developed by TS Conductors costs less than other advanced conductors and the total project cost to reconductor a line will be significantly less than traditional options," Phillips said. "In addition, the company just opened a manufacturing plant in the United States, which will help forestall any supply chain issues."
The new conductor technology offers numerous benefits to ensure TVA can continue to produce affordable, reliable power while protecting the environment.
Advanced conductors can:
Reduce emissions
Maximize the capacity of existing lines, with gains ranging from 50% to 150%
Lessen impact on property owners
Reduce outage durations
Be deployed quickly
Improve grid resiliency
Provide potential capacity for economic development
Reduce consumer costs
"This project tells the story of how to better use our rights of way, supporting TVA's mission of sustaining the Tennessee Valley region through the three E's—energy, environmental stewardship and economic development," Phillips said.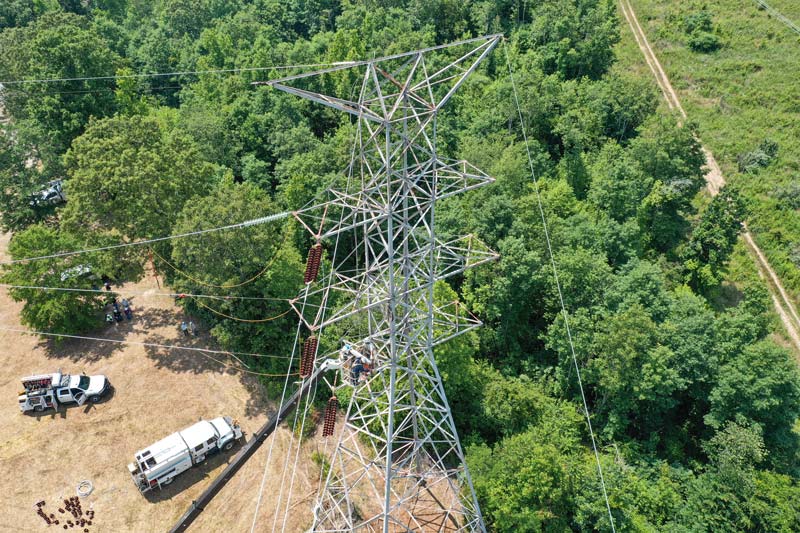 ​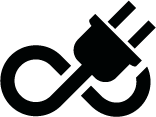 ​
Share this story:
​