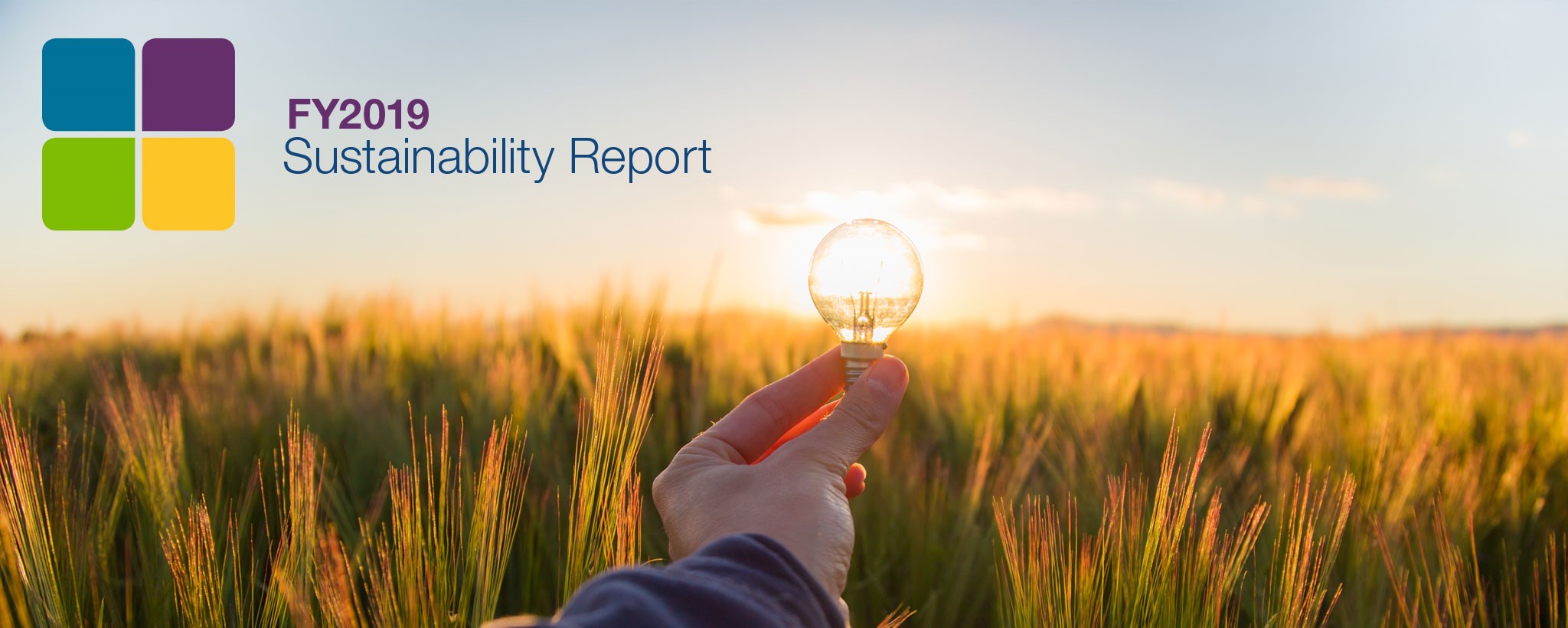 Partners in Sustainability
Sustainability was a driving force when TVA was created in 1933, and it remains a key area of focus to this day.
July 20, 2020 -- TVA has published its 2019 Sustainability Report, giving a comprehensive view of TVA's progress working with community partners throughout the Tennessee Valley to build a stronger, more sustainable future together.
"Our focus on sustainability enhances our ability to provide the people of the Tennessee Valley with low-cost and reliable electricity, a healthy environment, and a prosperous economy — today, and for years to come," says Rebecca Tolene, TVA Chief Sustainability Officer. "Sustainability is the ability to meet the needs of the current population while also enhancing the ability of future generations to do the same."
In 2019, TVA worked with the Valley to:
Achieve its 20th consecutive year of 99.999 percent power reliability

Reduce carbon emissions 55 percent from 2005 levels (60 percent in 2020)
Focus on energy affordability with rates better than 70 percent of the top 100 utilities
Rank best among peers for employee safety
Manage flooding to avoid $1.6 billion in flood damage
Spend $2 billion with Valley businesses
Rank as a top 10 utility in Economic Development
Provide environment education programs with more than 10,000 Valley kids
Support more than 340 stewardship projects to enhance natural resources and recreation across the Valley.
TVA's Sustainability Report highlights the energy, environmental, economic and societal impacts of TVA's everyday activities. This is the first time TVA has pulled this information into one report, aligning with the United Nations' Sustainable Development Goals and the Global Reporting Initiative (GRI).

TVA publishes two other sustainability-related documents: a Federal Sustainability Report and Implementation Plan, which addresses TVA's responsibilities related to federal sustainability performance, and an Environmental, Social, and Governance (ESG) Sustainability Report, which uses a utility-focused and investor-driven reporting template developed by the Edison Electric Institute.
TVA's 2019 Sustainability Report will serve as a baseline for TVA's annual corporate sustainability reporting. As TVA's sustainability reporting program matures, TVA will continue to work with stakeholders and communities to identify and achieve their sustainability objectives.

TVA has developed a yearlong plan for providing sustainability information as well as engagement opportunities related to sustainability for customers, stakeholders and community members across the Valley.
To sign up to be part of TVA's sustainability discussion or to review the report, please visit tva.com/sustainabilityreport.