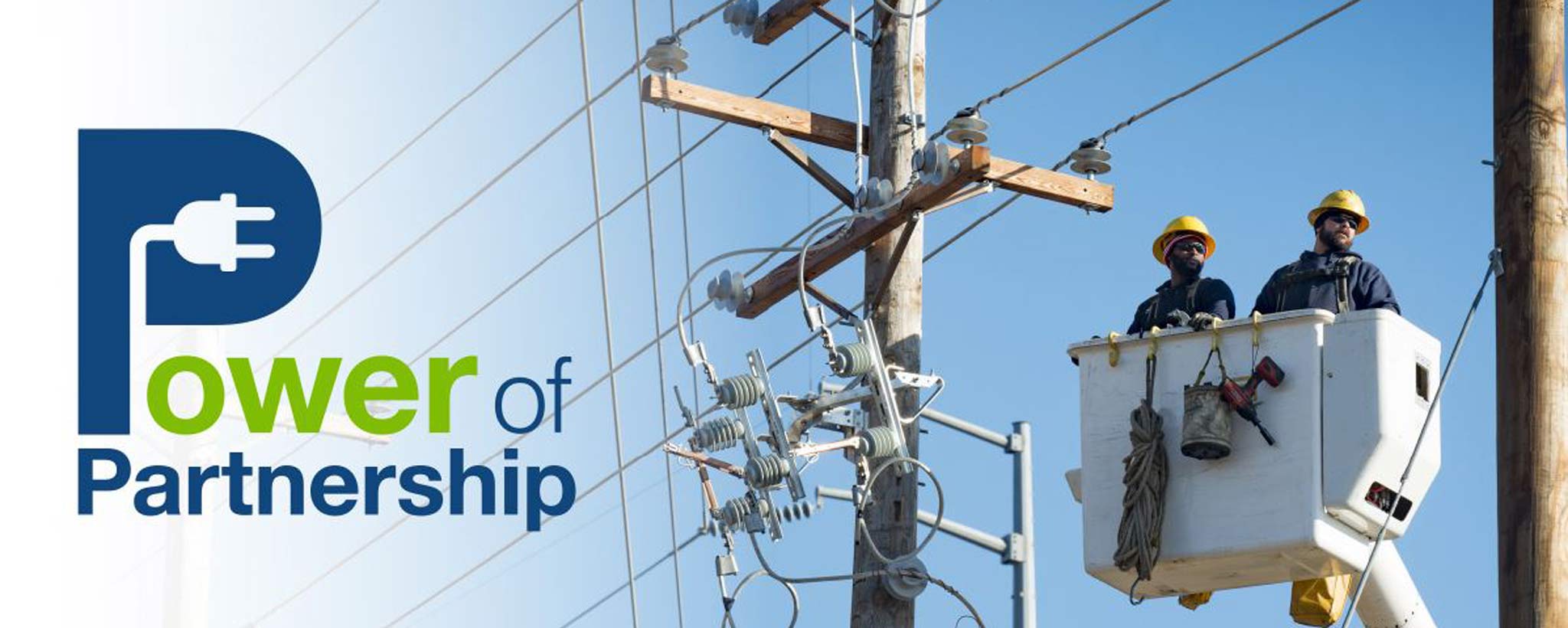 People Over Profits – That's Public Power
People over profits – that's public power
In 1933, TVA was built for more than electricity – we were made to make life better in the Valley. For nearly nine decades we have also been creating jobs, protecting the environment, and supporting local education and business. Because here, the energy we create—owned by the people who live here – is used to invest in our communities.
"Our public power model plays a multifaceted role in supporting virtually every aspect of life – at home, at work, and at play," said Jeannette Mills, Executive Vice President, External Relations. "Because we live here, we want to see our communities grow and thrive. We are working in so many different areas to build a brighter tomorrow."
Beyond energy: even after the storms
Public power means being focused on delivering reliable, efficient service today, tomorrow, and for the years to come.
"People expect the lights to come on when they flip the switch. We don't take that lightly. When the power does go out, we work as quickly and safely as possible to restore it," said Justin Maierhofer, North Region Vice President. "But we don't just leave when the power is restored."
When outages are the result of weather disasters, TVA is on the ground, doing much more for impacted communities. The past year, especially, has proven devastating to our area, and TVA is still supporting ongoing disaster recovery—from extending clean-ups and rebuilding homes to electric heater rebates and monetary donations to area schools and organizations.
"This is an example of the advantage of TVA's regional model," said Maierhofer. "We live in your community so we can better assess the most immediate need—whether it's in response to a disaster or supporting the natural evolutions of a thriving community."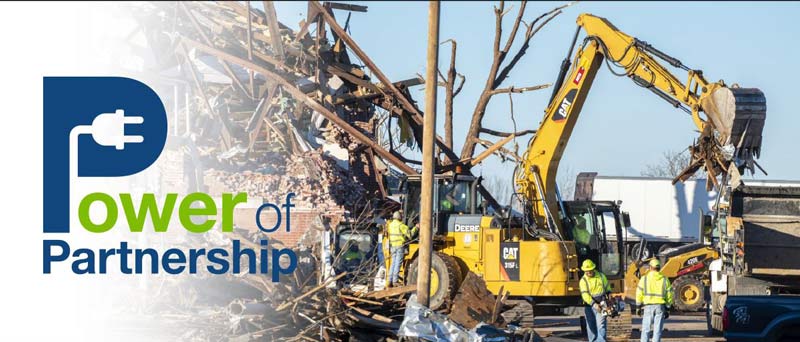 Beyond energy: creating opportunity
TVA and your local power company have worked together for more than 80 years to build a better quality of life for our community. Today, we continue to partner and invest in technology that keeps your power reliable, the environment healthy, and our community thriving.
"Contributing to the quality of life in our community is both our responsibility and a privilege," said Mills. "We keep the cost of power as low as possible so you can focus on what's most important to you. We're also focused on achieving a clean energy mix to protect the future of the Valley."
Low-cost and clean energy is a powerful combination that draws businesses and industries across the county. Partnering with them to incentivize relocation to the Tennessee Valley means more jobs and more opportunities.
Over the past five years, TVA has helped attract or retain 350,000 jobs and $45.9 billion in capital investments for the region. Year after year, TVA is recognized as one of the nation's top utilities for economic development. Names you'll recognize include Ford, Boeing, Volkswagen, Amazon, Bridgestone, Facebook, Google, Mazda-Toyota, Nissan, and Phillips Healthcare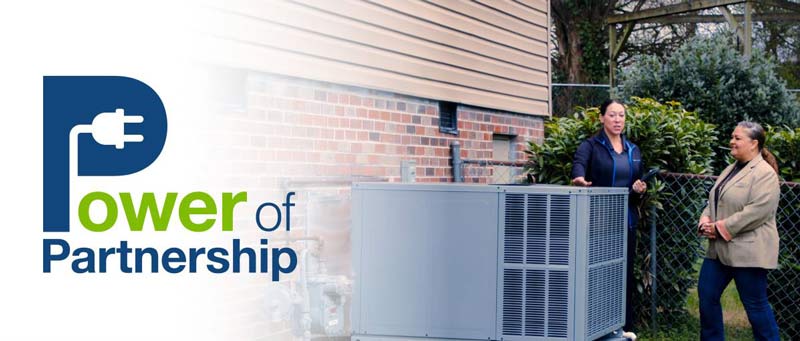 The power of community energy
As the nation's largest public power provider, TVA proudly reinvests revenues back into the communities we serve, unlike privately-owned utilities. Our energy is produced locally by people who live here. We call that community energy.
Through a partnership with our 153 local power companies, it's our mutual mission to serve communities and make decisions according to the common good that reflects the unique hometown characteristics and values of the communities we serve.
"We live here and care about the quality of life here. We all want clean air to breathe and clean lakes and rivers to enjoy. And we want our neighbors and families to have good-paying jobs and to be able to take advantage of innovative technologies that keep our environment safe. We are proud of our local communities and we actively work to grow them and help them to thrive," said Dan Pratt, Senior Vice President, Regional Relations.
October: Public Power Week and National Co-Op Month
October 2-8 is Public Power week across the U.S., celebrating the value that locally owned and operated electric service provides our communities.
"The roots of public power run deep in the Tennessee Valley," said TVA Historian Pat Ezzell.
Look back at the history of TVA's unique public power legacy, and see all the ways we've transformed the Tennessee Valley. From taming the river to delivering power to stoking the engines of industry and more, TVA has made the Valley an American success story.
In addition to Public Power Week, October is also National Co-Op Month—an annual opportunity to spotlight the variety of resources and services that co-ops bring to consumers.
"Through the public power model, the electric cooperative was created by the New Deal, bringing power to farmers throughout the region, when nearby investor-owned utilities didn't think the revenue justified the money required to build infrastructure," said Ezzell.
Much like TVA, electric co-ops are "member-owned" and operate under principles that focus on community. Learn more about how the cooperative model spread via TVA.
​ ​
Share this story:
​