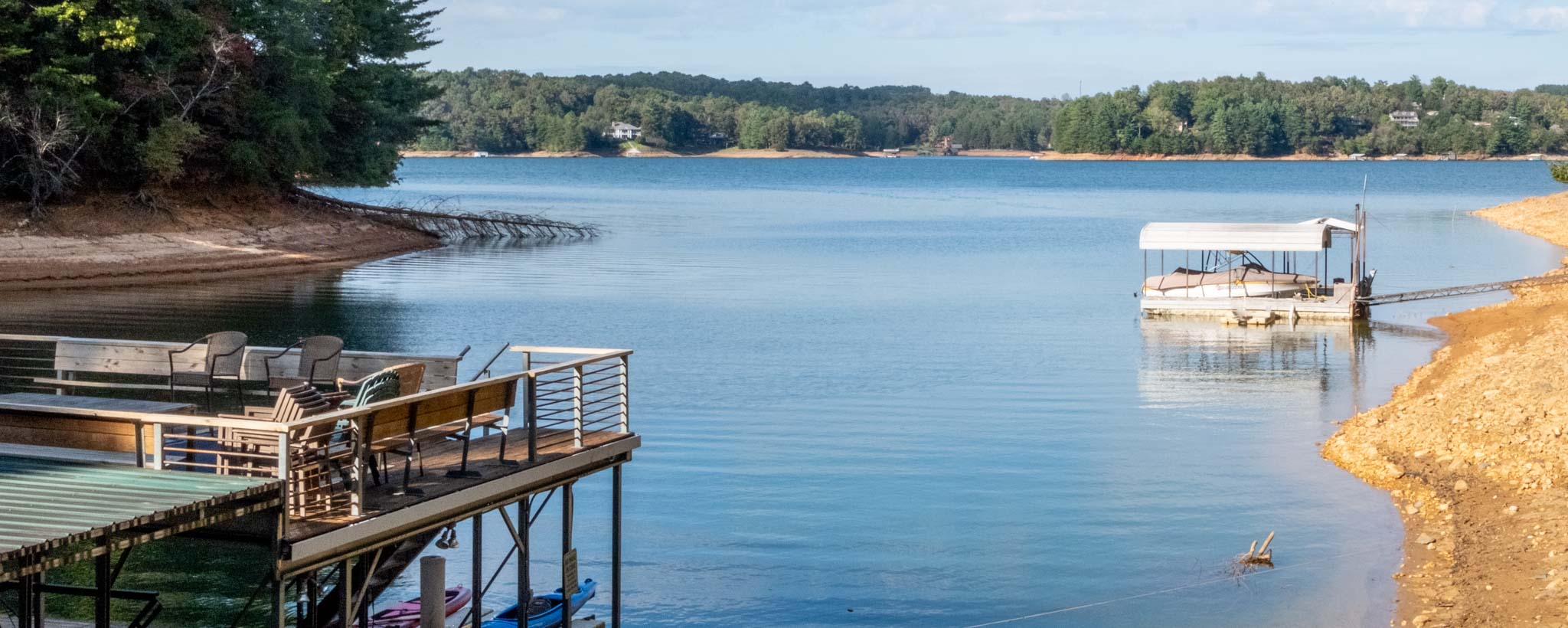 Permitting Success
If you were asked, "What is Section 26a permitting?" on a television game show, would you know the answer? In the Tennessee Valley, this permitting process serves as a vital link between TVA and property owners on the Tennessee River.
DECEMBER 3, 2020 — Through the 26a program, TVA works to balance economic and residential development while protecting the Valley's natural and cultural resources along 11,000 miles of TVA shoreline.
Mandated by the 1933 TVA Act, Section 26a permitting is part of a three-pronged mission to provide energy, environmental stewardship and economic development along the river which creates long-term, sustainable benefits for residents across the seven-state region.

Section 26a of the TVA Act is designed to ensure that construction along the shoreline and in the waters of the Tennessee River does not adversely impact or compromise TVA's ability to manage the Tennessee River system.
It prohibits the construction, operation, or maintenance of any obstruction or activity potentially affecting the shoreline prior to receiving a permit from TVA.
Obstructions may include boat docks, piers, boat launching ramps, industrial mooring cells, municipal water intakes, shoreline stabilization, dredging, floating cabins and other structures.
Along with ensuring any obstructions along the river are built according to federal regulations, the permitting process considers potential impacts to threatened and endangered species, wetlands, Native American sacred sites, historic structures and other resources. It also assesses potential impacts to commercial navigation channels and TVA's transmission system.
Three Vital Skills
Managing TVA's Section 26a permitting process is a big job. Sixteen watershed representatives issue approximately 1,500 permits annually. These watershed representatives are dedicated to protecting the Valley's resources and serving TVA's stakeholders by ensuring compliance with Section 26a regulations.

The workload of watershed representatives has been described as everything from challenging to a juggling act. Successful watershed representatives must possess three vital skills: project management, time management and communication.

"Watershed representatives are in constant communication with our customers throughout the 26a permitting process," explains Anthony Summitt, Eastern Region manager of Reservoir Land Use and Permitting. "This is a regulation and guideline driven process, and those three skills are critical to successfully managing customer expectations. These individuals consistently balance the needs of 25 to 30 customers who all have different construction schedules, site conditions and resource considerations."

During the permitting process, watershed representatives serve as the face of TVA and must communicate complicated laws and compliance requirements to the applicant.
It's All in the Details
While most watershed representatives have an educational or professional background in environmental fields, learning the regulations and guidelines is time intensive. Additionally, each of TVA's reservoirs has its own nuances that add to the complexity.
All of this information must be internalized by new watershed representatives as they begin to take on more responsibility and meet with property owners who are seeking permits. "Although many eyes pass over each permit application before it is issued, missing a detail could put the river or one of its many resources at risk," said Watershed Representative, Ryan Cook.

Fortunately for the hardworking watershed representatives, there never seems to be a shortage of landowners who are ready to start a project on or near the water. Not surprisingly, this number typically fluctuates based on the economy. However, during the first six months of the COVID-19 pandemic, TVA managed a 15% increase in permits over previous years. In fiscal year 2020, TVA received 1,932 Section 26a applications.

Thanks to the hard-working TVA staff, 26a applicants have skilled individuals to walk them through the permitting process. The Public Land Information Center at 1-800-TVA-LAND is available to assist with questions about Section 26a permitting or other TVA public land questions. Individuals seeking more information can visit A Homeowner's Guide to Shoreline Construction Permits.

​ ​
Share this story:
​