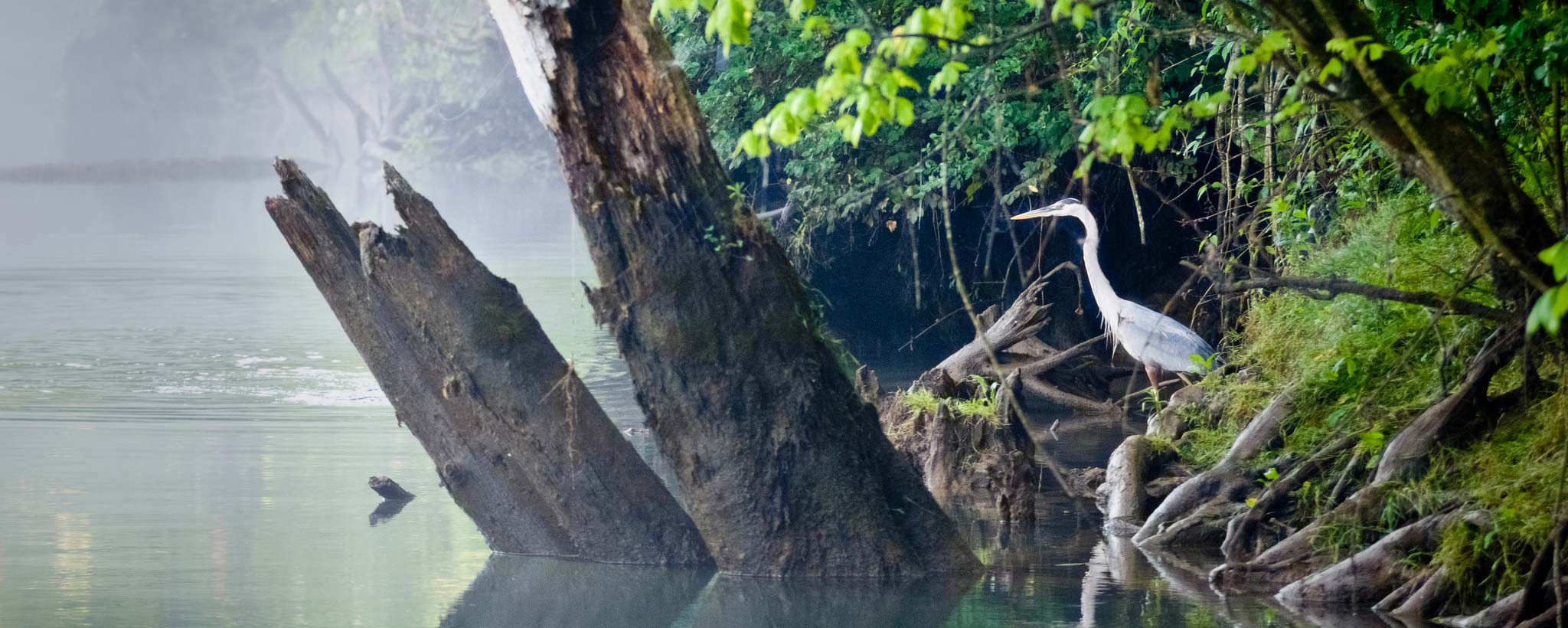 Rain, Rain Come Our Way
Three of TVA's reservoirs in upper East Tennessee are running behind on the spring fill; here's what that means and why you should get out and play anyway.
Brimming and splashing lakes are a staple of recreation in the Tennessee Valley.
Each summer, TVA's reservoirs abound with people swimming, boating, water skiing, tubing, fishing, and more.
And each spring, the people of the Valley rely on Mother Nature to shed enough rain to fill our waterways.
In recent years, rainfall throughout the Valley has been all but overwhelming, filling lakes and rivers and occasionally resulting in flooding.
This year, however, the skies haven't opened quite as much, and at least three of the Valley's reservoirs in upper east Tennessee and southwest Virginia are running lower than normal.
"After four years of above-average rainfall, we are having a more normal year across the Tennessee Valley," said James Everett, senior manager of TVA's River Forecast Center. "Most of the Valley's lakes have received the normal rainfall of 4 inches, but the areas around South Holston, Cherokee, and Norris have only received 2 to 3 inches per month—trailing at about 25-50% of normal rainfall."
Glenn Carrin, the hydrologist for the National Weather Service in Morristown, Tenn., confirmed Everett's analysis and added more context.
"There is a drought happening in southwest Virginia, and the rivers flowing from there help fill up South Holston, Cherokee, and Norris," he said. "And lack of rainfall has caused the lakes also to be about 25-50% of normal."
For TVA reservoirs, it may be challenging to make up the difference this season.
Lake fill relies on runoff.
"Now we're seeing a situation in which the vegetation is soaking up rainfall, and the rain that makes it into the dry ground simply soaks in," Everett said. "For an area experiencing such low lake levels, making up the difference can be difficult—it would take weeks of above normal rainfall to get back to a more normal fill."
Releases
TVA is required to release water at the affected dams to keep water healthy and bolster aquatic life throughout the system of rivers and lakes it manages.
But the amount released will be much less than normal.
"We track flow, and for affected lakes, we're doing the absolute minimum," said Darrell Guinn, operation support manager of the TVA River Forecast Center. "For instance, South Holston Dam on the Holston River, we are releasing a daily average flow of 150 cfs which is the minimum flow needed to maintain water quality and other downstream commitments. Another example is Norris Dam on the Clinch River, where we typically release around 2,000 cubic feet per sec of water are holding releases back closer to 400 cubic feet per second while we can."
"Some people think we have a special knob or something to help us fill the reservoirs, but that's not true," Everett added. "We are reliant on Mother Nature's rainfall to fill them."
Recreation
TVA also releases water to boost recreation.
The fishing weirs below South Holston are the perfect example of a way TVA keeps trout fishermen (and a generation of fishing guides) occupied.
"We are pulsing the generator at South Holston to run enough water … to support aquatic habitat and river health," Everett said. "But we're also trying to keep tabs on lake levels and are aggressively holding back as much water as we can so that people can enjoy the lakes."
It's a delicate balance and one that could tip either way. "The rain forecast we have shows equal chances for rain and dry weather," Guinn said.
Everett noted with a hopeful heart that — with some heavy cooperation from Mother Nature — the affected reservoirs could make it up to normal fill levels over the summer.
"If we happen to see one or two big rain storms in the eastern Valley, it could be a different story for a few of these lakes," he said.
While South Holston, Cherokee, and Norris are running behind on the fill, they are still fit for recreation, Everett and Guinn confirmed.
"You can still get your boat out there and do your thing," Guinn said, noting that the lakes' landscapes won't be barren. "But there may be areas where coves are shallow or more narrow. If you recreate in a highly developed area, you are competing with your neighbors for lake access where floating docks may be closer together."
He encourages people to get out and play, no matter the (changing) circumstances. Though it may be a little more shallow than normal, Guinn noted, your lake is still rich in recreational opportunities. There's plenty of #TVAfun for everyone.
Learn more about lake levels and recreational opportunities on TVA public lands and waterways at tva.com/environment.
​ ​
Share this story:
​
Lake Info App