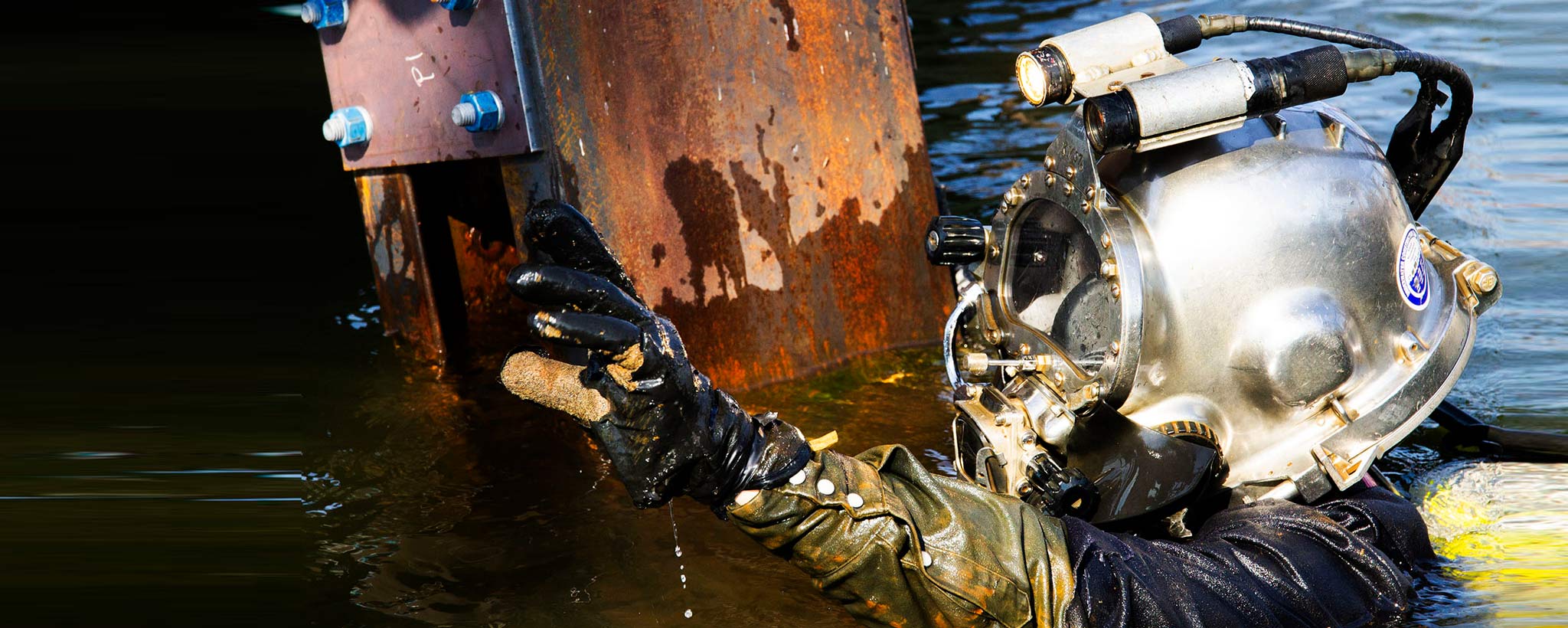 River Reinforcements
Divers bolster submerged TVA transmission towers with $18M in upgrades.
Kentucky Reservoir anglers are catching more than fish this fall.
They're catching glimpses of construction cranes and other story-worthy happenings in the middle of the Tennessee River.
It's all part of a floating fleet of barges surrounding three 500-kilovolt transmission towers owned by the Tennessee Valley Authority.
The structures cross the river at the mouth of Leatherwood Creek in Stewart County, Tenn. They support one of the main power lines connecting the utility's 2,470-megawatt Cumberland Fossil Plant to more than 1.1 million homes.
The $18 million in repairs became necessary after an engineering study performed with underwater robotics found the 50-year-old towers are vulnerable to sustained wind gusts of 85 mph.
While hurricane-force winds are not common on Kentucky Reservoir, such conditions occasionally occur.
National Weather Service data shows the region experienced 190 mph wind gusts in December 2021 when a record-setting F-4 tornado cut a 163-mile path through western Kentucky. The previous record was 100.8 mph, which occurred in Murray, Kentucky—just 20 miles north of the towers.
If compromised, a structural failure could result in extensive power outages, hazards to boaters, and interrupt a commercial navigation industry that annually supports more than 28,000 barges on the Tennessee River.
"Through the life of all our assets, we have regular inspections and at no point do we allow assets with a public safety component to go without immediate repair," said TVA senior vice president of Transmission, Aaron Melda. "The situation here was emergent but not urgent."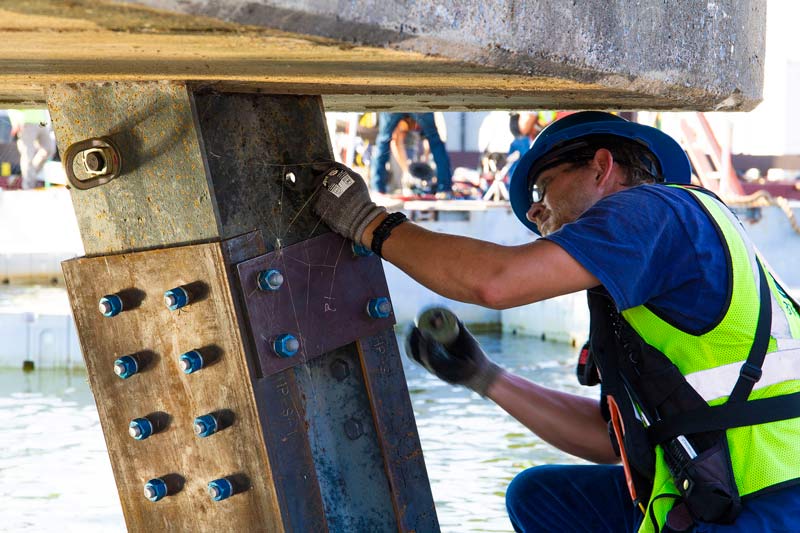 To mitigate potential risks, divers are installing steel sleeves on each of the tower's 32 legs, which have been degraded by five decades of oxidation.
Once the steel reinforcements are secured, all 96 submerged supports will be encased as concrete pylons to further ensure the structures' integrity.
The towers sit in about 10-20 feet of water and are surrounded by a floating arsenal of generators, CONEX boxes, heavy construction equipment, concrete mix, and steel.
"As a US industry, we're 100 years into building the largest machine man has ever made, which is the national grid," Melda said. "We're connected to everything."
TVA controls 16,400 miles of the national grid and invests $500 million annually in repairs and upgrades to its transmission infrastructure. The utility has a 99.999% reliability track record, making it one of the most reliable networks in the country and a marquee for large-scale manufacturing.
With more than 100,000 transmission structures, maintenance and repair are ongoing.
"This is an everyday issue for all utilities," Melda said. "Everything over time takes investment and upgrade. And like these towers, we've got a systematic program for repairs and replacement that schedules work with a priority-based approach so we can keep the lights on."
TVA expects the repairs on the Kentucky Reservoir towers to be complete by Dec. 2.
Similar underwater reinforcements are expected during the coming years as the utility owns a total of 19 comparable structures across its seven-state service region.
​ ​
Share this story:
Watch Tower Repair Highlights
​

​