Second Episode of "In Charge: Life With an Electric Vehicle" Video Series Released
Join host Raven Hernandez on a road trip to Chattanooga and meet local BMX legend and X Games gold medalist Corey Martinez!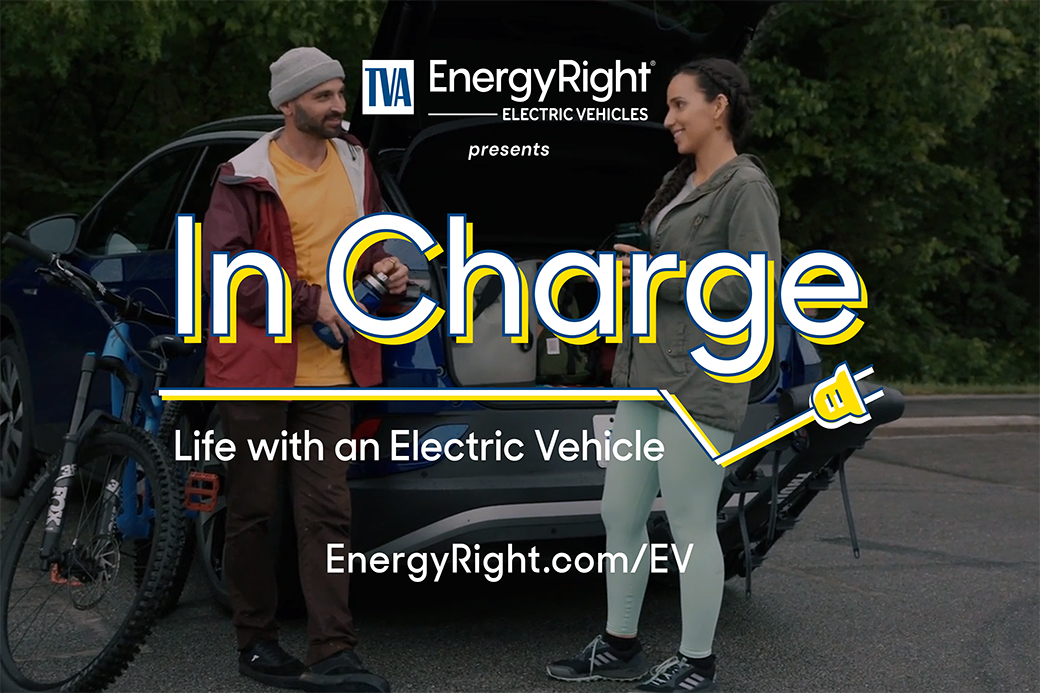 In the second episode of In Charge: Life with an Electric Vehicle, host Raven Hernandez explores Chattanooga in the all-new Volkswagen ID.4. This car is loaded with cool features and gets an estimated 250 miles of range per charge. Plus, it's manufactured right here in the Valley!
While in Chattanooga, Raven meets up with renowned BMX rider Corey Martinez to see if an EV might fit into his minimalist lifestyle (spoiler: he thinks yes). They also chat with Amy Katcher, Regional Director of External Affairs at TDEC, and learn more about the positive environmental impacts of EV ownership. Plus, we get to see Corey do some sweet bike tricks along the way.
Watch the second episode!
Want to learn more? Be sure to catch all five episodes as they are released over the next few weeks at In Charge: Life with an Electric Vehicle. We promise you'll learn a lot and have a few laughs along the way.
​ ​
Share this story:
Watch the Second Episode
​