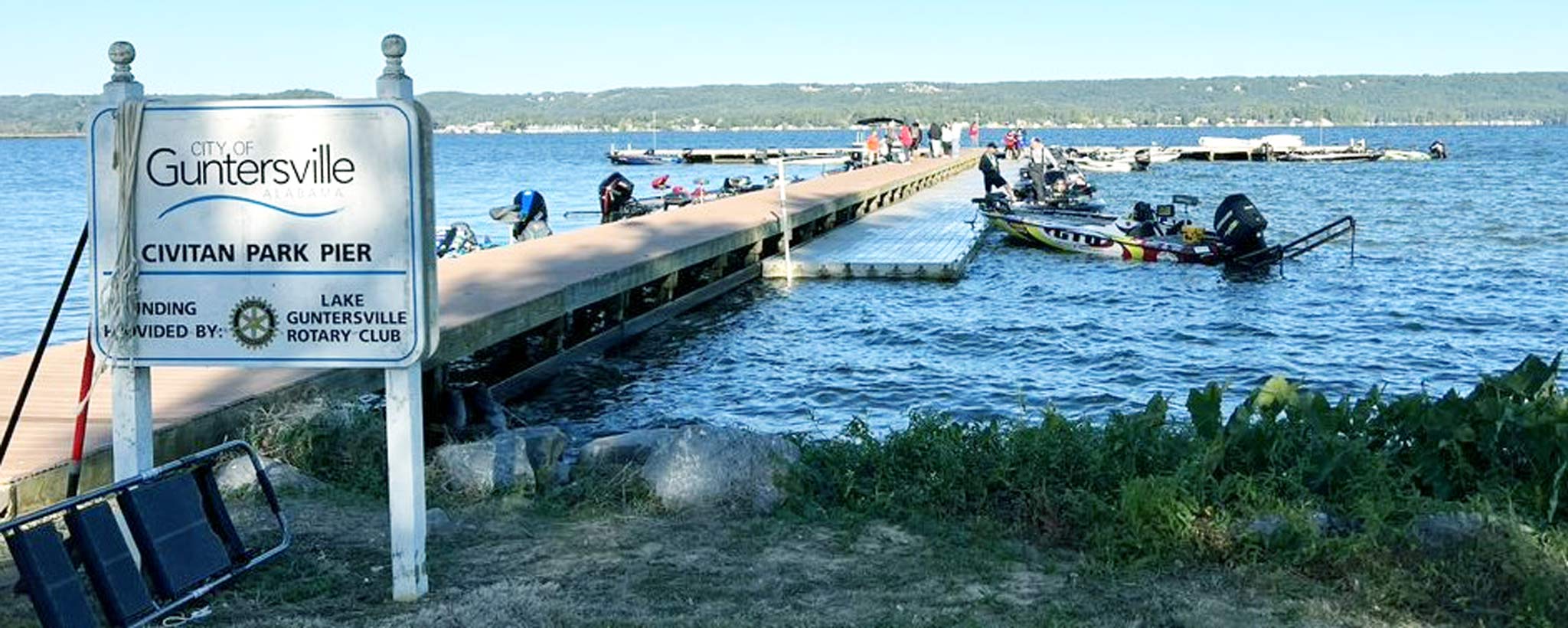 So Much More Than Fishing
C.A.S.T for Kids makes a difference in the lives of children with special needs.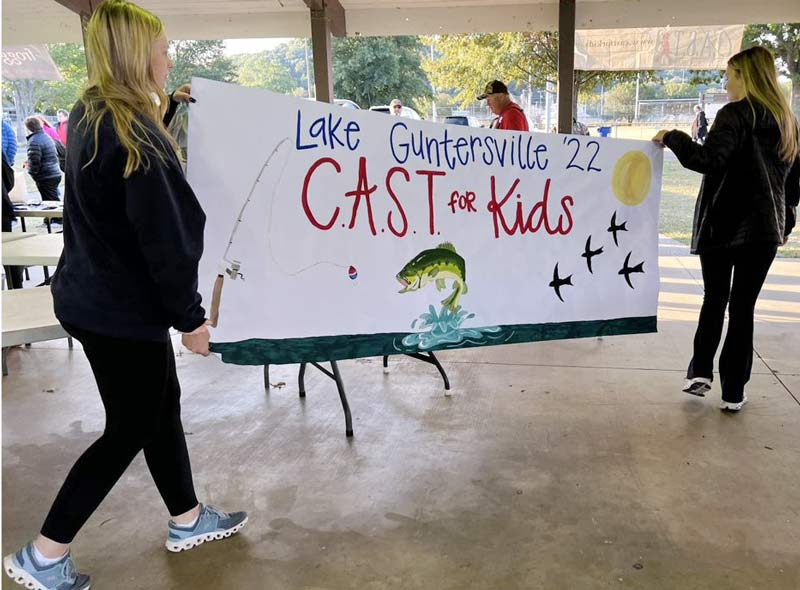 Volunteers carry a hand-painted sign advertising the C.A.S.T. for Kids event.
Excitement spreads across the children's faces as they grab their new tackle boxes and prepare to load the boats on Guntersville Lake.
These children are about to embark on an amazing adventure with C.A.S.T. for Kids, which partnered with the Tennessee Valley Authority and others on this community event. C.A.S.T. stands for Catch a Special Thrill. It is an organization that provides fishing opportunities for children who have special needs.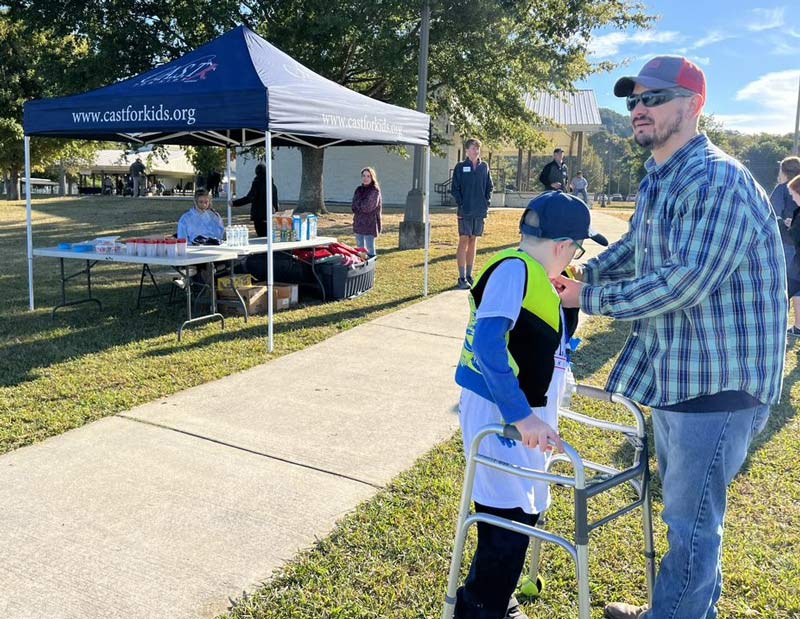 Participant Paxton Gladden has help from his dad as he puts on his life jacket.
Catching fish and having fun
C.A.S.T. for Kids recently hosted an event in Guntersville, Alabama, on a waterway TVA maintains for public use.
At the event, 33 children and their caregivers arrived ready to float on the lake, catch fish and have fun. The children overflowed with excitement as they patiently waited to begin.
James Glover, a 7-year-old from Fyffe, Alabama, has participated in these events for many years. He said the surprises he finds on the lake keep him coming back. With hopes of catching a shark (or at least a large freshwater fish), Glover rushed to board a fishing boat.
Paxton Gladden, a 12-year-old from Fort Payne, Alabama, has also attended these events before.
"I came to have fun," Gladden said in between cheers of joy.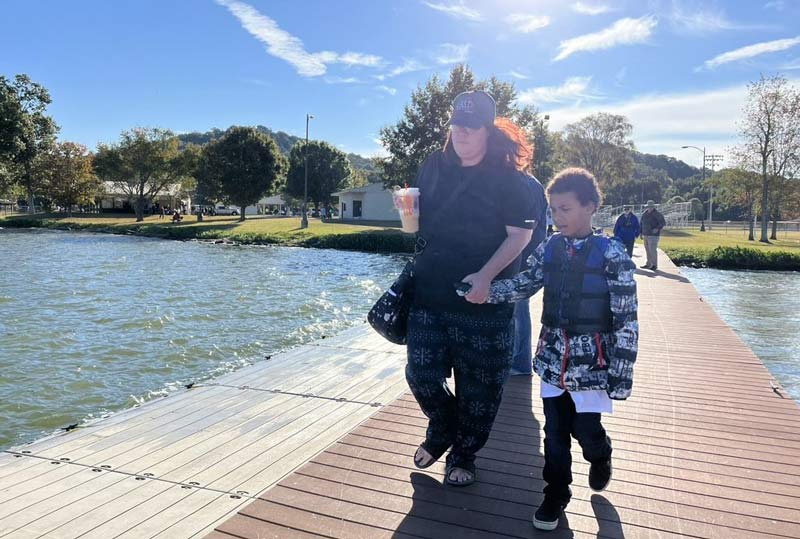 Participant James Glover walks down the pier to begin his fishing adventure.
Goal of excellence
The joy and excitement the participants feel is the main goal of C.A.S.T. for Kids. As a nationwide organization, they have conducted more than 80 events this year in nearly 30 states.
Rebecca Mabe, Chief Operating Officer of C.A.S.T. for Kids, has a passion for helping empower children with positive experiences in the great outdoors.
"The thing I love about C.A.S.T. the most is the joy that it absolutely brings," Mabe said. "Our goal is excellence because these kids deserve it."
Jeff Barnes, C.A.S.T. for Kids regional director, oversees the events in the Eastern United States. Each time he attends another event, he is reminded of what it felt like as a child to enjoy some of his favorite activities.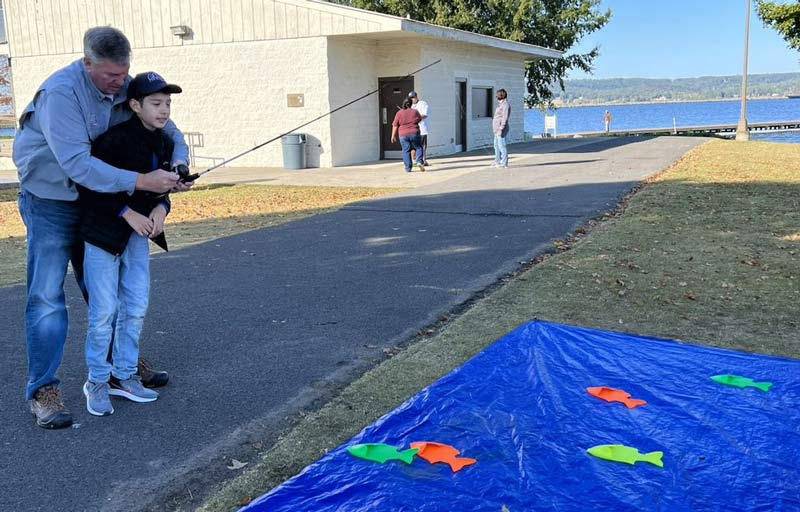 Jeff Barnes helps participant Sebastian Aponte play a fishing game.
"Being able to give kids the opportunities to do the same thing that I was fortunate enough to do is a huge thing for me," Barnes said.
These events help children who have special needs by providing an opportunity to participate in an activity they often would not be able to. It opens the door to a potential new hobby and introduces them to an accepting community full of fellowship.
"TVA is so proud to be a sponsor of these events," said Shannon O'Quinn, TVA senior water resource specialist. "They enable kids to get out on our reservoirs and enjoy the many natural resources in the Tennessee Valley. These events are some of the most rewarding of the year; the kids' joy and excitement are infectious."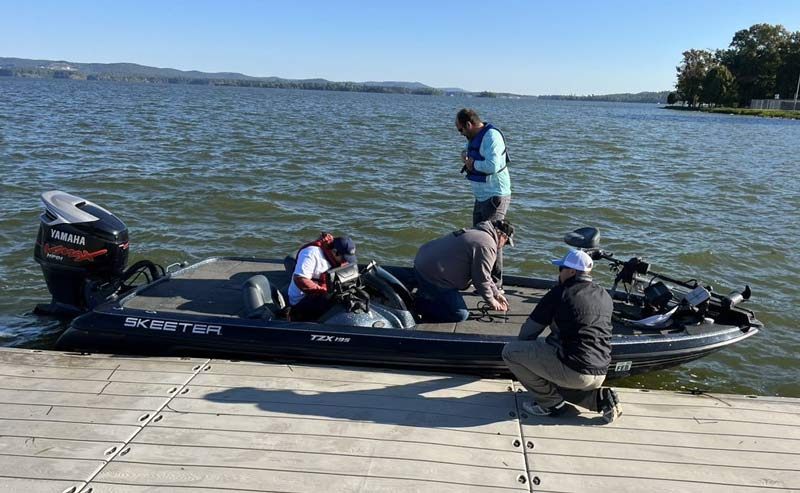 Participant Brayden Daniel boards a fishing boat.
Everyone is a winner
As participants loaded into boats and set out for a few hours of fun in Guntersville, event leaders cooked lunch, played games with kids who were not yet fishing, and creating award plaques for each of the anglers.
Each child would go home with a plaque featuring a photograph of them. This plaque serves as an award for attending the event, being open to learning something new, and doing their best.
Receiving these awards means a lot to each participant. It shows their ability to work hard and feel pride in whatever quantity or size of fish caught.
The excited screams and happy tears from the children as they retrieved their awards showed the value of the day.
"You think this is just a fishing event," Mabe said, "but it is so much more."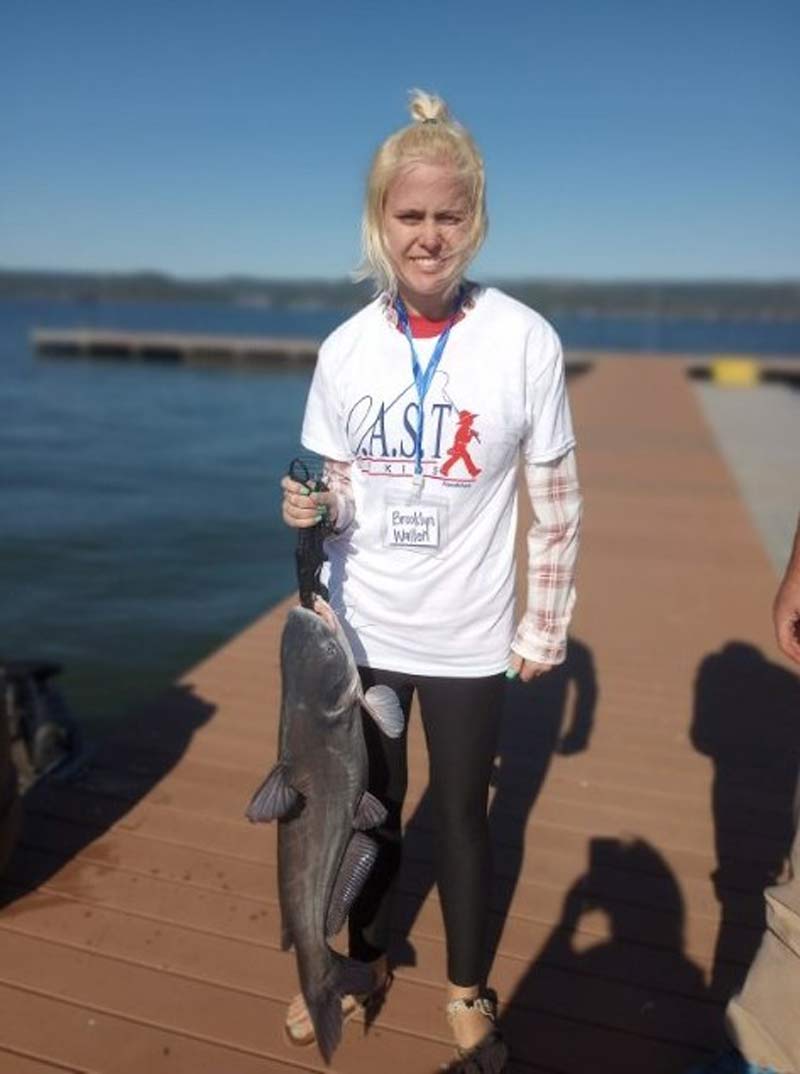 Participant Brooklyn Wallen holds her catch of the day: a 13-pound catfish.
​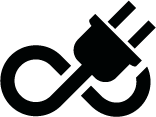 ​
Share this story:
​