TVA is a military-friendly employer with 100 employees who serve in the Active Guard Reserves. Regardless of which branch they serve, these employees are often activated to support wars, conflicts, humanitarian efforts and other situations requiring a military show of force.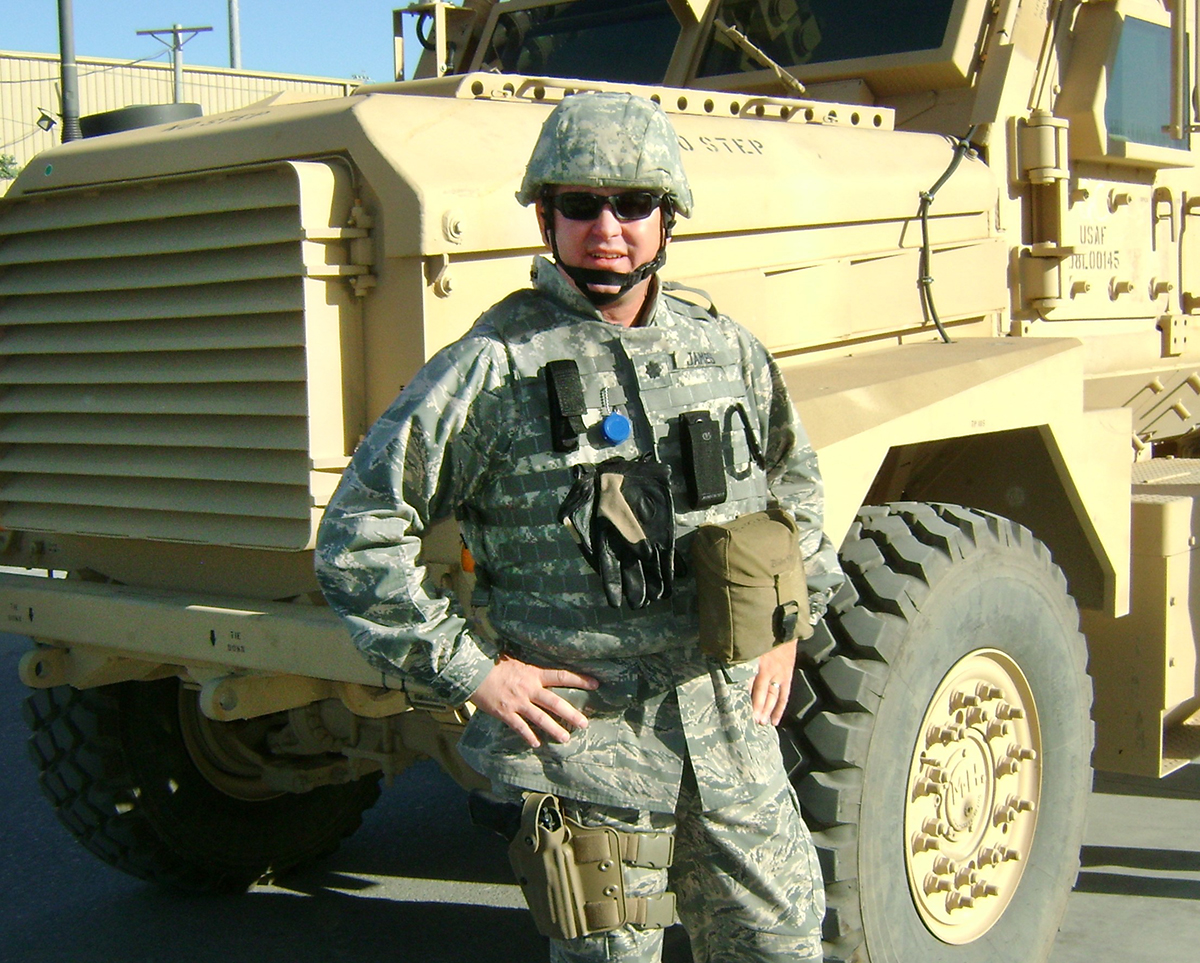 Tommy James, director of communications, Alabama Air National Guard
During these times away from work, TVA ensures our servicewomen and men receive continued support while in uniform, including benefits that extend to the employees' family.
"It's the right thing to do," said Kim Napier, specialist Federal Human Resources Compliance: Veterans Preference and Creditable Services.
According to the TVA Benefit Matrix for Deployed Reserve Component Members, TVA provides payment of the difference between military base pay and TVA base salary of reservists who are in leave-without-pay status and called to active duty by the President. In addition, TVA allows each reservist to keep his or her health insurance.
HR Site Manager Wes Wingo said the health insurance component was critical when he deployed to Ukraine for a 10-month activation with the Tennessee Army National Guard in 2018-2019.
"When you are deployed, the military puts you on Tri-Care insurance. I have a 5-year-old and a 3-year-old, and our pediatrician didn't accept Tri-Care," Wingo said. "Allowing me to maintain BlueCross BlueShield allowed our children to continue to see their pediatrician while I was gone."
Laborer Kevin Baker had a similar experience while serving as an Army drill sergeant for a full year during 2012-2013. Baker left Shawnee Fossil Plant and deployed to Fort Bliss in El Paso, Texas, where he trained soldiers going overseas.
TVA covered his pay difference and didn't require him to use any of his annual leave.
"We've got over 2,000 vets and about 100 active. TVA goes above and beyond what they are required to do by law," Baker said. "The way they treat us just amazes me."
In 2012, TVA received a nomination — along with 3,000 other companies — for the Employee Supported for Guard Reserve's highest honor: the Freedom Award. TVA was one of only six companies to win the year's prize. Since 2016, GI Jobs Magazine has consistently ranked TVA as a Top-10 Military-Friendly Employer.
"When I was deployed, people were always checking in on me and sending care packages," Wingo said, describing shoeboxes packed with toiletries, hand warmers and made-in-Chattanooga MoonPies. "For me personally, that lets me know that I'm still being thought of back home, but it also set an example. My team members were amazed when they saw those packages and the support TVA shows for their employees."
Mission of Service
Being a military-friendly employer has an added benefit for TVA — the culture attracts some of our nation's greatest leaders to a continued mission of service that makes life better for more than 10 million people.
For IT Senior Field Support Manager Tommy James, his mission to serve doesn't stop when he returns from deployment as the director of communications for the Alabama Air National Guard. His 36 years of Air Force experience have provided him with job responsibilities and training that he's now putting to use for TVA.
"The strategic level of leadership that you find in the military is of the highest quality," James said. "I believe our veterans bring a lot of value to TVA because of their military training. It's directly related."
Wingo agreed.
"In the military, we go to serve and be a part of something greater than ourselves," he said. "TVA has a unique mission. It's not about making profit for shareholders. It's about serving, and that is something that is shared with the military," he said.