Third Episode of "In Charge: Life with an Electric Vehicle" Video Series Released
Explore the outer limits of electric vehicles with Raven and influencer/blogger Sarah Jade, as they travel to the US Space and Rocket Center to meet up with NASA's Chief Technologist in the space-worthy Tesla Model Y. Learn how an electric vehicle can fit every lifestyle!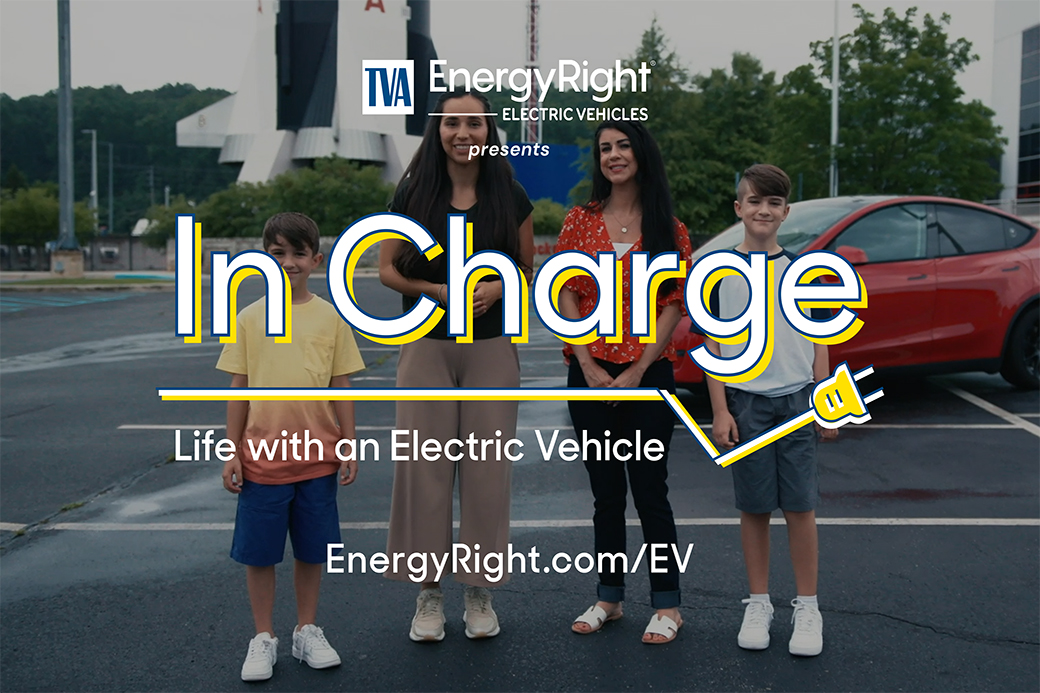 The third episode of In Charge: Life with an Electric Vehicle takes us to Huntsville, where host Raven Hernandez test-drives the Tesla Model Y with social media influencer and blogger, Sarah Jade and her two sons. They show us that electric vehicles (EVs) are a great option for busy families on the go! They visit the Huntsville Space and Rocket Center to talk to John Dankanich, Chief Technologist for the NASA Marshall Space Flight Center. John explains how the first lunar rover was actually an EV and the importance of battery-powered vehicles in space. Before calling it a day, the kids have fun with a mini-EV race of their own.
Watch the third episode!
Want to learn more? Be sure to catch all five episodes as they are released over the next few weeks at In Charge: Life with an Electric Vehicle. We promise you'll learn a lot and have a few laughs along the way.
​ ​
Share this story:
Watch the Third Episode
​