JANUARY 25, 2021 — When you ask him about the progression of his 50-year career in the electricity industry, Ian Grant will tell you he's been in the right place at the right time.
After graduating in his native New Zealand, Grant began working as a young electrical engineer in the Electricity Commission of New South Wales, Australia. Yet he yearned to travel to the United States for career opportunities. But it wasn't until President Lyndon B. Johnson changed the visa requirements that Grant was able to bring his expertise to America.
"I had some friends working with General Electric and they helped me get a job," Grant says.
A Stroke of Luck
Working with "giants of the time," Grant was able to work with engineers he'd worshipped, read their papers and never dreamed of meeting.
"Being able to work with them and have a beer after work was an absolutely wonderful thing," he says.
The strokes of luck and happenstance continued during a stint with NASA, working on the Apollo 16 mission. In 1968, Grant joined the Power Technologies, Inc. consulting firm, allowing him to continue his work in the U.S. and travel the world.
"I think I've been to about half the countries in the world for either short or long periods of time," Grant says.
During his consulting work Grant says he was greatly honored to be elected as a Fellow of the Institute of Electrical and Electronics Engineers (IEEE). Through IEEE and his other work, colleagues invited Grant to visit TVA, and he gladly returned to the utility industry in 2001. He has been at TVA ever since – "doing real engineering, not just consulting," he says.
His Happy Place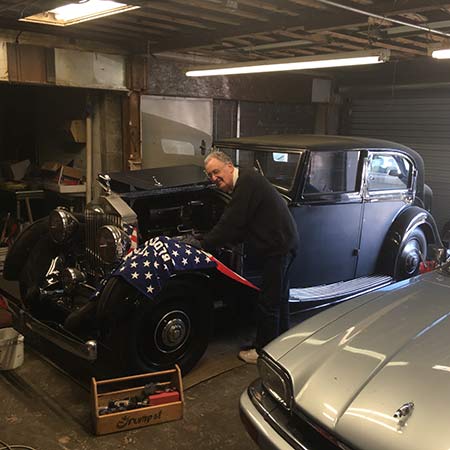 Grant lives in Chattanooga and is happy that his traveling days are behind him. He volunteers with animal charities, specifically feral cats, and enjoys supporting TVA's Day of Caring for the Combined Federal Campaign.
When time permits, he loves tinkering with cars in the garage. His tinkering began decades ago when he bought an old MG in boxes and constructed it from the ground up. These days, it's not just any car, it's a 1936 Rolls Royce to be exact.
"A Rolls is kind of an ultimate version of a car," Grant says. "Unlike anything I've ever worked with."
Real Engineering
He didn't write the book, but Grant is the subject-matter expert on electromagnetic pulse (EMP) and geomagnetic disturbance (GMD). When asked about his proudest achievement, he harkens to the work in these fields.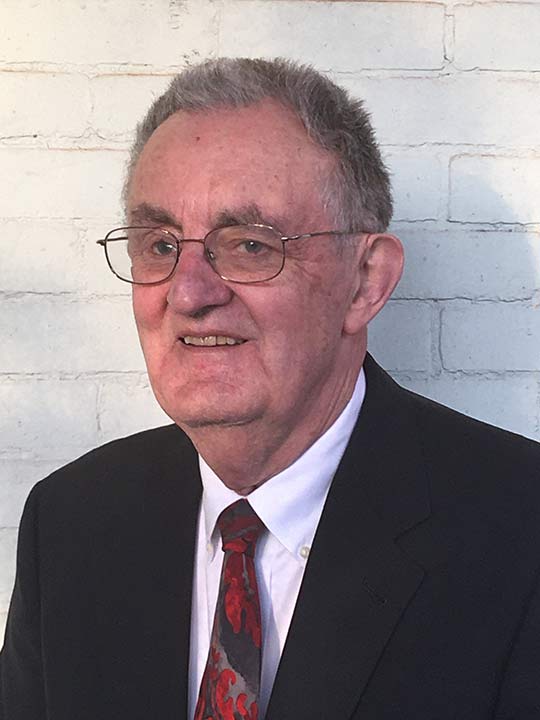 We've done some really good work in resiliency," Grant says. "We're right up there with leaders in the industry making practical steps forward to make our grid resilient."
A resilient grid means many things to the TVA power system. Most importantly it means TVA's transmission and generation facilities are prepared for a relatively new concern—an electromagnetic pulse resulting from a high-altitude nuclear attack.
Grant's latest work is establishing a group to work on TVA's preparedness for EMP and GMD. "There's a number of key things we need to get done," he says.
His work includes authoring or co-authoring over 60 professional papers. In 2020, he received the Engineer of the Decade award from the Chattanooga Chapter of the Society of Professional Engineers.
TVA proudly recognizes the leadership and expertise of Ian Grant in awarding him the 2021 O. J. "Ike" Zeringue Engineer of the Year.
Grant is a Top 10 Finalist for the Federal Engineer of the Year award to be given in February. The award is the only one of its kind to solely recognize outstanding engineers employed by the federal government.