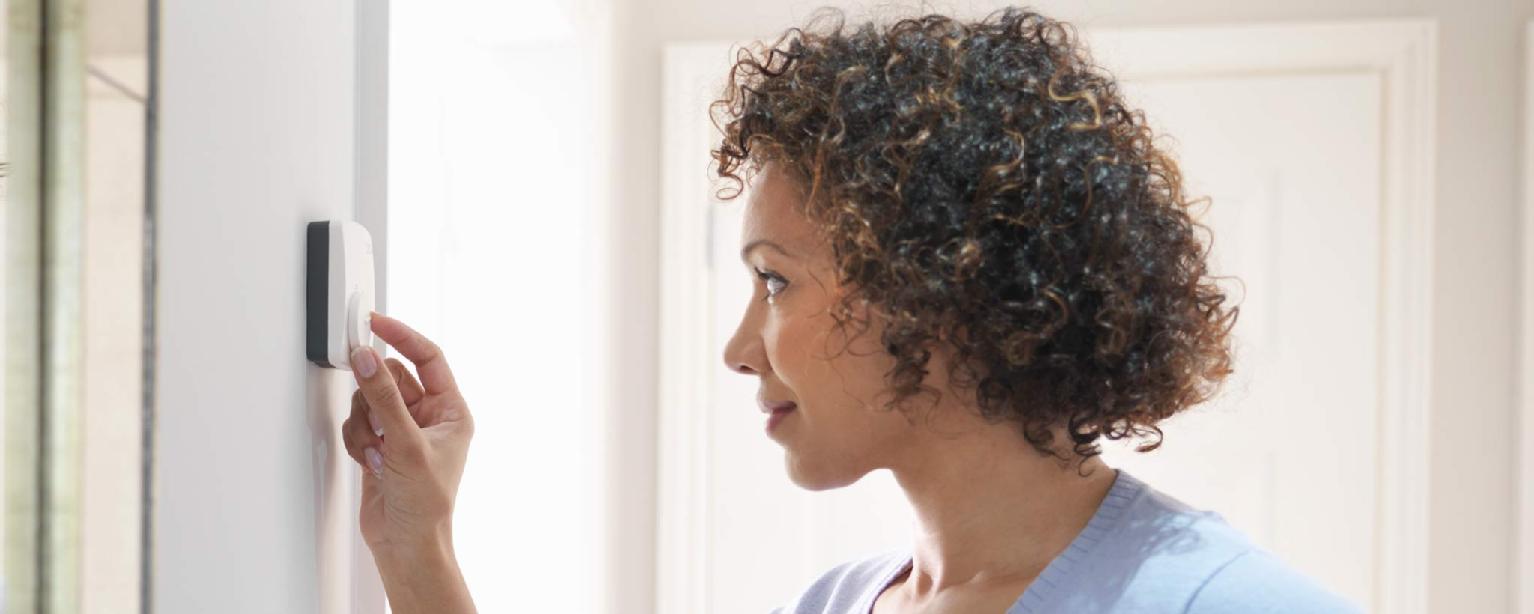 TVA Addressing Higher Winter Energy Costs
Global markets are currently impacting the price of many commodities, including natural gas. TVA is proactively working to address commodity price increases to reduce the impact on Valley power bills.
Utilities across the nation are warning customers to prepare for high energy bills this winter.
In fact, the U.S. Energy Information Administration said with prices surging worldwide for heating oil, natural gas, propane, and electricity, you could see your heating bills jump dramatically compared to last winter. Propane users are projected to see the largest increase at 54 percent, while the smallest increase is projected at 6 percent for electricity users.
Natural gas is used to heat homes, water, and stoves, and to generates over 40 percent of America's electricity.
"We've seen natural gas prices increase by 400 percent since the lowest pricing in June 2020," said Doug Perry, Tennessee Valley Authority senior vice president Commercial Energy Solutions. "We're proactively working to reduce the impact of higher fuel prices on folks' electric bills."
Perry believes TVA is well positioned to manage challenges such as fuel pricing increases through its mission of service and generation diversification. "TVA is America's largest public power provider, which means every dollar we make is reinvested into the power system and our communities instead of going to shareholders."
Over the last 10 years, TVA invested over $14 billion to build an Energy System of the Future that is less dependent on fossil fuel. TVA's large nuclear and hydro fleets plus increasing renewable sources provide more than half of TVA's energy needs and have stable or zero-cost fuel supplies.
"We proactively monitor and prepare for changing market conditions to maintain high reliability at the lowest possible rates," Perry said.
TVA engages in actions to limit its exposure to fuel market volatility, including securing long-term natural gas contracts, building fuel storage inventories, and strategically using its hydro and nuclear units to lessen the impact of fuel pricing increases to customers. Perry explained that TVA also has a geographic advantage that allows the utility to source natural gas from six major pipelines.
"Everything we do at TVA puts people before profits," said Perry. "Over the past 10 years we have been able to keep electric rates flat, and we plan to keep base wholesale rates flat well into the future. This is how we will continue supplying our region with reliable energy at some of the lowest rates in the nation."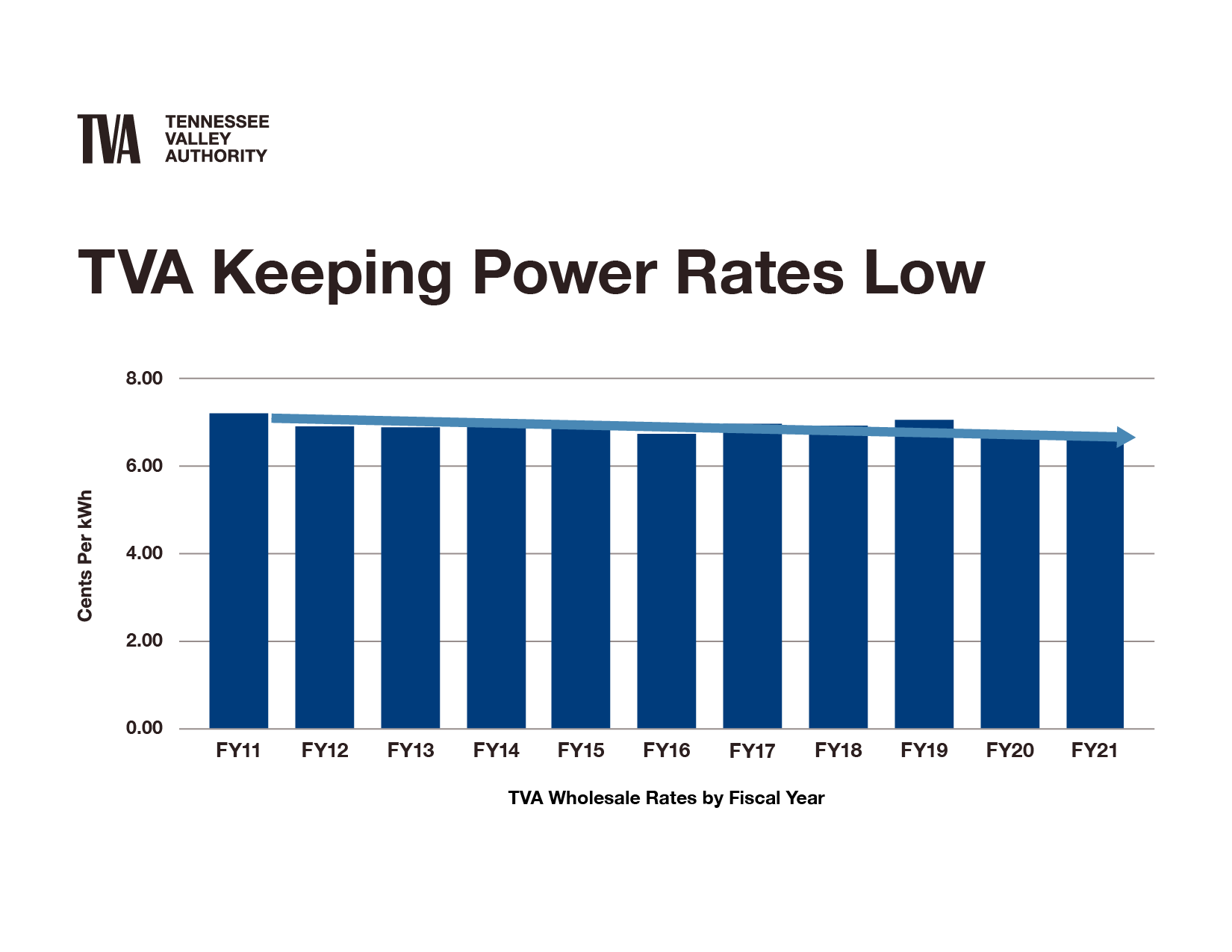 TVA's effective wholesale rate has dropped more than 6 percent over the past two years and is lower than 10 years ago due to improved performance, lower fuel costs, and TVA's proactive efforts to support pandemic recovery.
TVA and local power companies have worked together to deliver residential rates that are lower than 80 percent of the top 100 largest utilities in the nation.
"Rising fuel costs will cause an increase to consumer bills this winter, but we are doing everything we can to minimize the increase," said Perry. "The team has done an excellent job identifying the risks and taking actions to minimize the impacts, so consumers can keep money where it belongs – in their pockets."
Is Your Home Winter Ready?
TVA wants to save you money this winter. Visit https://energyright.com/residential/ for no-cost or low-cost energy saving tips, register for free energy efficiency workshops for you and the kids, or schedule a free in-person or virtual home energy evaluation.
TVA's Home Uplift program helps those struggling with a heavy energy burden. Since 2018, TVA has invested over $14.5 million to serve over 2,350 homes with no-cost energy upgrades for an average 30 percent energy savings annually per home. Home Uplift is offered in partnership with local power companies across the Tennessee Valley and is now opened to renters. A manufactured home program is being tested with six local power companies.
Need Bill Assistance?
Assistance programs also offer relief, such as the Low Income Home Energy Assistance Program. Homeowners and renters can also check with their local power company for additional assistance programs.

​ ​
Share this story:
​