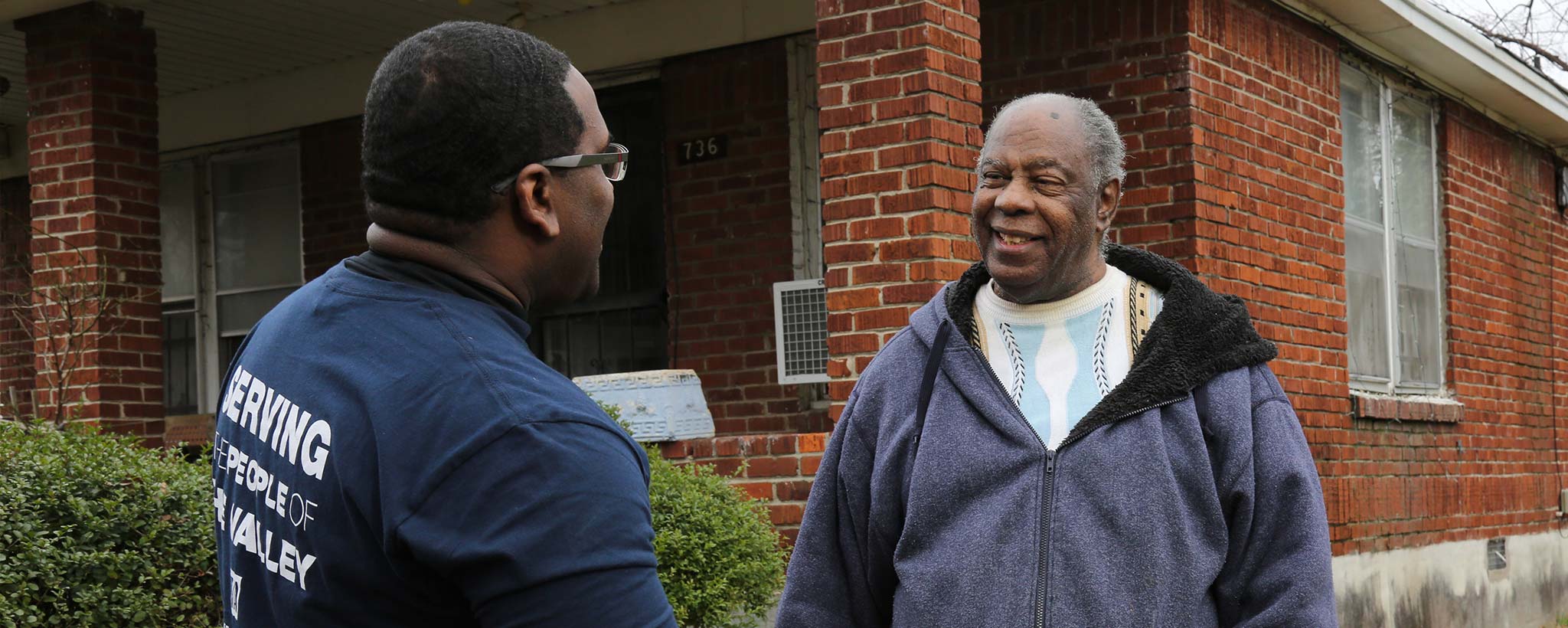 TVA and MLGW Partner in Service for MLK Day in Memphis
Frigid temperatures could not chill the warm hearts of volunteers in Memphis during MLK Days of Service. To honor Dr. Martin Luther King Jr. and his lasting impact on the city and world, approximately 70 volunteers from TVA and Memphis Light, Gas and Water (MLGW) Division bundled up and took to the streets of South Memphis to distribute LED lights and other energy efficiency items.
TVA volunteers included Customer Service Manager Brian Smith, EnergyRight Solutions Program Manager Aulton Greene, Regulatory Analyst Jason Sparkman and Energy Utilization and Marketing Program Manager Shana Woods.
"Community service is like giving your community a big hug by showing that you care," said Woods.
Volunteers Greene, Smith and others performed home weatherization work, including weather stripping and caulking windows, while Woods and Sparkman walked door-to-door, sharing gifts. Eventually, they arrived at the home of Rev. Ellis Confer Sr.
Confer said he is familiar with Memphis' energy burden but is unaffected by it, calling his utility bill "fairly low." He agrees that weatherizing homes is a worthwhile investment to save energy and that a greater investment is TVA employees' time and energy.
"This means so much to me — just knowing that you care about us and you're not just here to make money," he said. "When you show up, you let the people know that you're concerned about their welfare. You're giving back now, and people are going to remember that; people remember when you care."
"Giving back is like a chain reaction," Woods added. "Someone helped me a time or two, and now it's my opportunity to do the same. Hopefully, it will spark interest in others to do the same."
#TVAcares, @TVAnews, #MLKDayofService, #MLKDay
​ ​
Share this story:
​