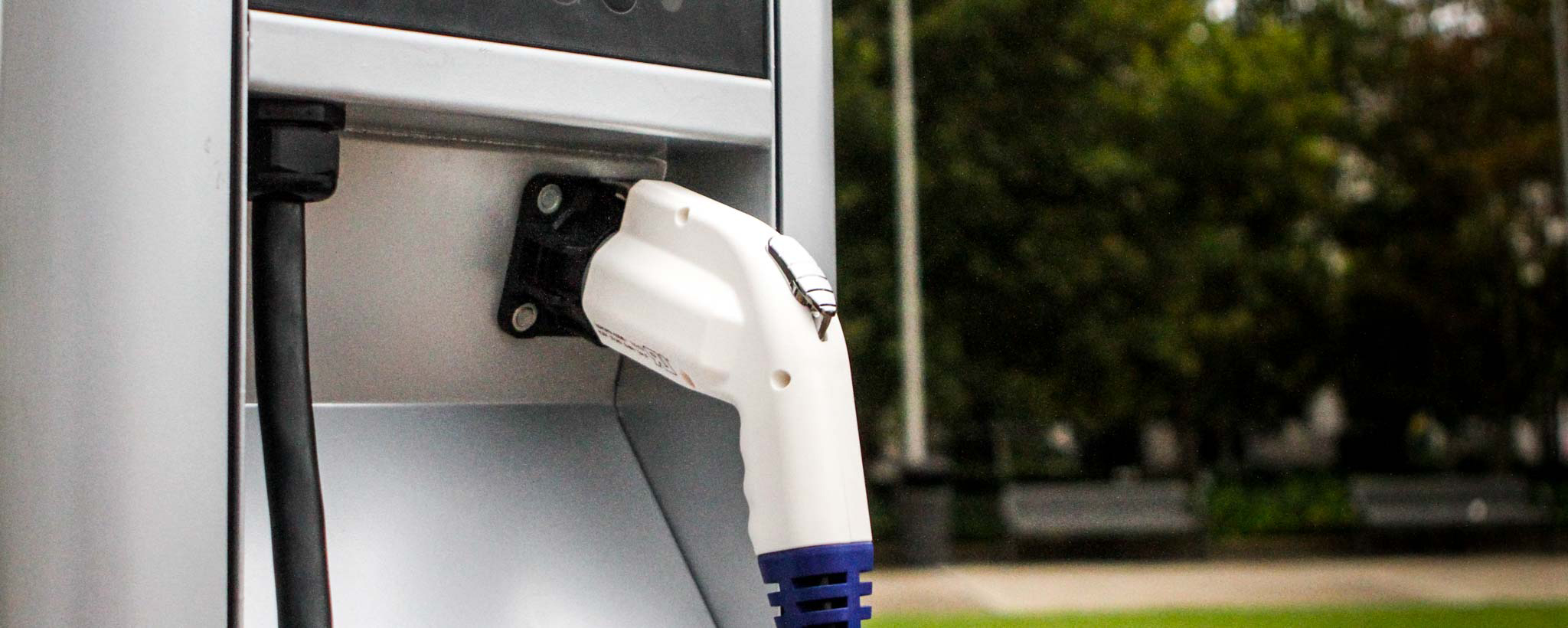 TVA Announces Fleet EV Plan
Have you heard? Our locally produced, clean electricity will power TVA vehicles as our employees travel the service region. We are accelerating plans to incorporate EVs into the TVA fleet, with a goal of 100 percent light-duty and 50 percent medium-duty vehicles of the fleet by 2030.
"Electricity is the clean fuel that will help power our nation's transportation network," said TVA President and CEO Jeff Lyash. "At TVA, we never stand still. We are proud to be leaders in the EV space, demonstrating that our clean, low-cost, reliable electricity can connect communities and commerce across our seven-state region using highways."

To achieve its goal, TVA intends to add nearly 1,200 light- and medium-duty EVs and more than 300 additional charging stations at key TVA locations.

As gas power vehicles reach the end of their life cycle, we will replace them with new electric vehicles. Lyash said adding EVs to the TVA fleet is a natural extension of the utility's initiative to support electric vehicle adoption in the Valley.
By 2030, EVs will equal half of the overall TVA fleet, reducing CO2 emissions and fleet gasoline consumption.

Not only is TVA adding EVs to its fleet but also has expanded existing programs to encourage EV usage by employees. The ValleyRide program, which allows employees to rent a vehicle from TVA for travel to other TVA sites, is currently available at the Chattanooga Office Complex and Muscle Shoals. More EVs and locations will be added to the ValleyRide program in the coming years, giving employees an easy option to choose a carbon-free EV for work travel.
Earlier this year, TVA announced a multi-year plan to build a coalition of partners to accelerate the electrification of transportation through programs to reduce or eliminate the top market barriers that currently prevent more people from choosing EVs.
Click here for more information about TVA's commitment to electric vehicles.
For TVA purposes:
Light-duty = sedans and SUVs
Medium-duty = pick-up trucks
​ ​
Share this story:
​