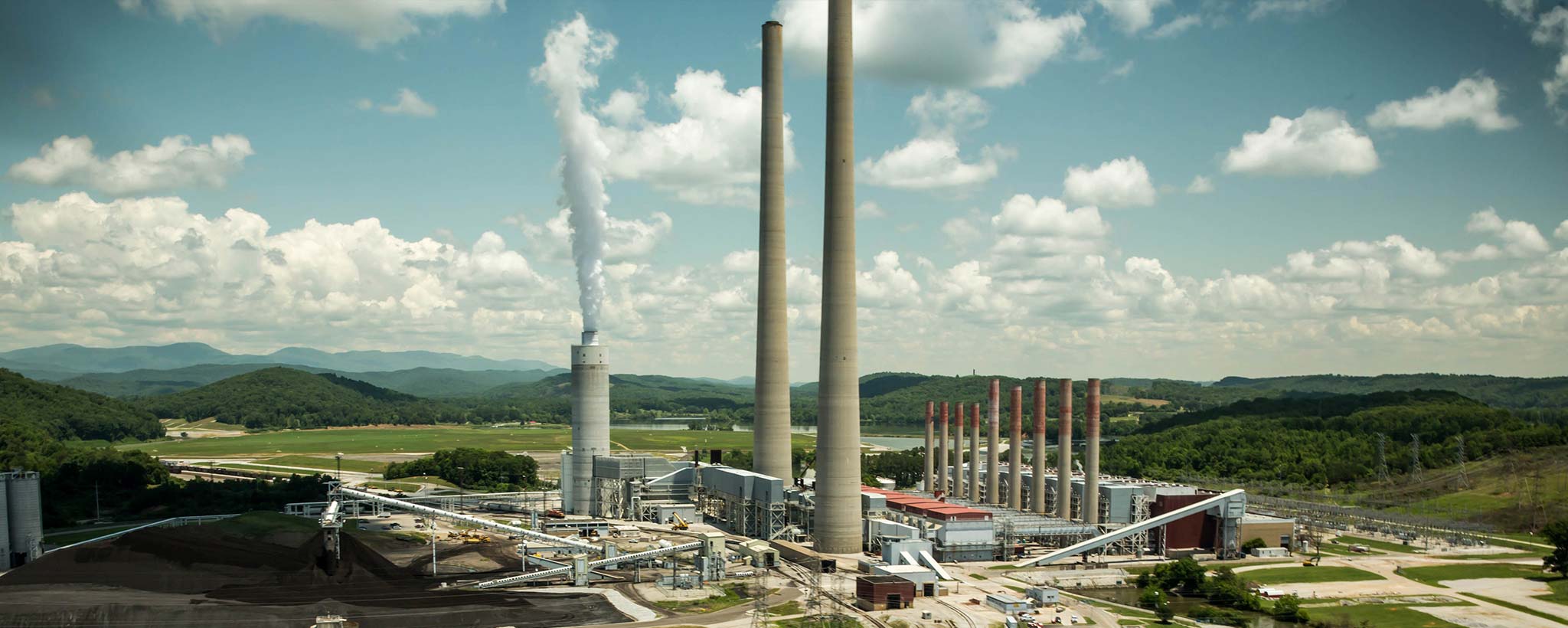 TVA Asking for Public Input on Kingston Fossil Plant
TVA is working toward a cleaner, more efficient energy future, which is one of the reasons why TVA is considering retiring its coal fleet by the mid-2030s.
Last year after a multi-year, transparent environmental review process, TVA made the decision to retire Cumberland Fossil Plant (one unit by 2026, the other by 2028) and replace generation of one retired unit with a natural gas plant. This year, TVA is conducting an environmental review for Kingston Fossil Plant to assess the potential impacts of retiring the site and building replacement generation to ensure continued reliability across the Valley.
Seeking Public Comment
Today, TVA released a Draft Environmental Impact Statement (EIS), which identifies an energy complex which would house 1,500 megawatts of natural gas generation from combined cycle and dual fuel aeroderivitive units with battery storage and solar on the Kingston site as the preferred alternative for replacement generation. In addition, a second alternative is being studied, which includes solar and energy storage facilities at alternate locations primarily in east Tennessee.
"TVA will not make a final decision without receiving public feedback and completing the environmental review, which is planned for early 2024," said Jacinda Woodward, senior vice president, Power Operations.
Starting May 19, 2023, through July 3, 2023, the public is encouraged to submit comments by email at [email protected] or online at tva.com/nepa. TVA is also hosting a virtual public meeting and two in-person open houses for the public to submit comments and ask questions.
June 8, 2023, from 6:30 – 8:00 p.m. ET – Virtual Public Meeting - Register here: tva.gov/nepa
June 13, 2023, from 6:30 – 8:00 p.m. ET – Rockwood High School - Address: 512 W Rockwood St, Rockwood, TN
June 14, 2023, from 6:30 – 8:00 p.m. ET – Kingston Community Center - Address: 201 Patton Ferry Rd, Kingston, TN
"We are building the energy system of the future to enable ongoing and future growth around the region, focusing on cleaner and more efficient energy generation while maintaining low energy costs and reliable service for the 10 million people across the region," said Chief Executive Officer Jeff Lyash.
Reduced Reliance on Coal
The TVA coal fleet has served our region for nearly nine decades, and employees at our coal plants have played a key role in making life better for the people of the Valley. Today, TVA's coal fleet s among the oldest in the nation and is experiencing deterioration of material condition and performance challenges.
"Choosing to retire our coal assets isn't an easy decision. Our coal plants and operators have been the backbone of our system and our industry for decades," said Kris Edmondson, vice president, Coal Operations.
However, the continued long-term operation of our coal assets, including Kingston, is contributing to environmental, economic, and reliability risks.
"With increasingly stringent regulations, the financial risks could total into the billions across the fleet to address physical conditions and equipment costs to meet environmental regulations," said Don Moul, COO. "As we consider reliable alternatives, we know that to add a few more years of operations based on the coal plants' expected end of life, you're already half-way to paying for replacement generation which we know will be cleaner and more reliable."
In the past, we've retired coal plants without replacing the capacity because our existing assets could meet power demand. However, today – with a growing population – our forecasts indicate continued economic growth. Moving forward, we'll need to replace retired capacity to continue to meet current system demand, with plans to invest in future infrastructure to meet future demand. This EIS is part of the process to ensure TVA continues to meet the needs of the growing Tennessee Valley.
Natural Gas With Renewables Is the Preferred Option
Natural Gas
Enables Renewables
Supports Carbon Reduction
Provides Energy Security
Lowest System Cost
As our generating mix evolves, we must address our obligations – balancing cost and reliability, and the drive to reduce carbon emissions for the region and our nation. Natural gas is the best overall solution to provide low-cost, reliable, and cleaner energy to the TVA power system. It provides the flexibility needed to reliably integrate renewables, such as the plan for adding up to 10,000 megawatts of solar into the system by 2035.
As we consider options at Kingston, a potential decision includes not only 1,500 megawatts of combined cycle combustion turbine (CC) and dual fuel aeroderivative combustion turbines, but also 100 megawatts battery storage and 3-4 megawatts Solar generation.
In addition, Kingston's location in TVA's transmission system makes it integral to power system stability.
"Without replacement generation located onsite, it creates a large gap in the power system in the Knoxville area, which could jeopardize reliability and decreases system stability for other TVA assets, such as Watts Bar and Sequoyah nuclear plants," said Woodward.
Natural gas is a key part of our transition to net-zero carbon emissions, and we look forward to adopting more carbon-free technologies once they mature and are ready for commercial use.
Investing in a Clean Energy Future
New Generation planned
Late 2023 – Simple cycle CTs at Colbert (750 MW)
Late 2023 – Simple cycle CTs at Paradise (750 MW)
Late 2023 – Battery at Vonore (20 MW)
Late 2024 – Peaking aero-derivative CTs at Johnsonville (500 MW)
Late 2026 – Combined Cycle at Cumberland (1,500 MW)
To ensure a secure energy future, we are aggressively investing in infrastructure and generation. Since 2014, we have invested $18 billion in capacity expansion. We are also investing another $2.8 billion in transmission infrastructure through 2027.
We are planning to add 10,000-14,000 megawatts by the end of the decade, with about 3,800 megawatts of new generation, from combustion turbines, solar projects, combined-cycle natural gas, and energy storage in process today.
We are working aggressively toward 10,000 megawatts of solar energy capacity by 2035. Currently, TVA has solar capacity commitments of more than 3,200 megawatts. In addition, we continue to work with our long-term Local Power Company customers to deploy additional solar through our Green Invest Program and Flexibility option in the Long-Term agreement. We are also conducting an innovative pilot solar project at our Shawnee Fossil Plant near Paducah, Kentucky. The Shawnee project will be a first-of-its-kind project to determine if closed coal-ash sites are suitable for utility-scale solar projects.
As we incorporate more renewable energy into the system, the need for longer-term energy storage grows. We've contracted for 246 megawatts of energy storage projects, and we are building a TVA-owned energy storage project in Vonore, Tennessee.
We recognize the urgency to move to a clean energy economy, and we are collaborating with the industry and federal agencies to determine how we can move further, faster while also balancing: cost, reliability, resiliency and sustainability.
"We are laying out a clear roadmap to drive to our inspiration of net-zero by 2050, utilizing existing technology while working with our partners on innovative new solutions," said Lyash.
​ ​
Share this story:
​