February 26, 2020 – The Tennessee Valley Authority (TVA) and key representatives from the community participated in a ribbon-cutting ceremony celebrating the opening of TVA's Mobile Unit Weatherization Training Lab. The lab's innovative approach will be used to train more contractors to perform home weatherization upgrades and improvements for residents of Memphis.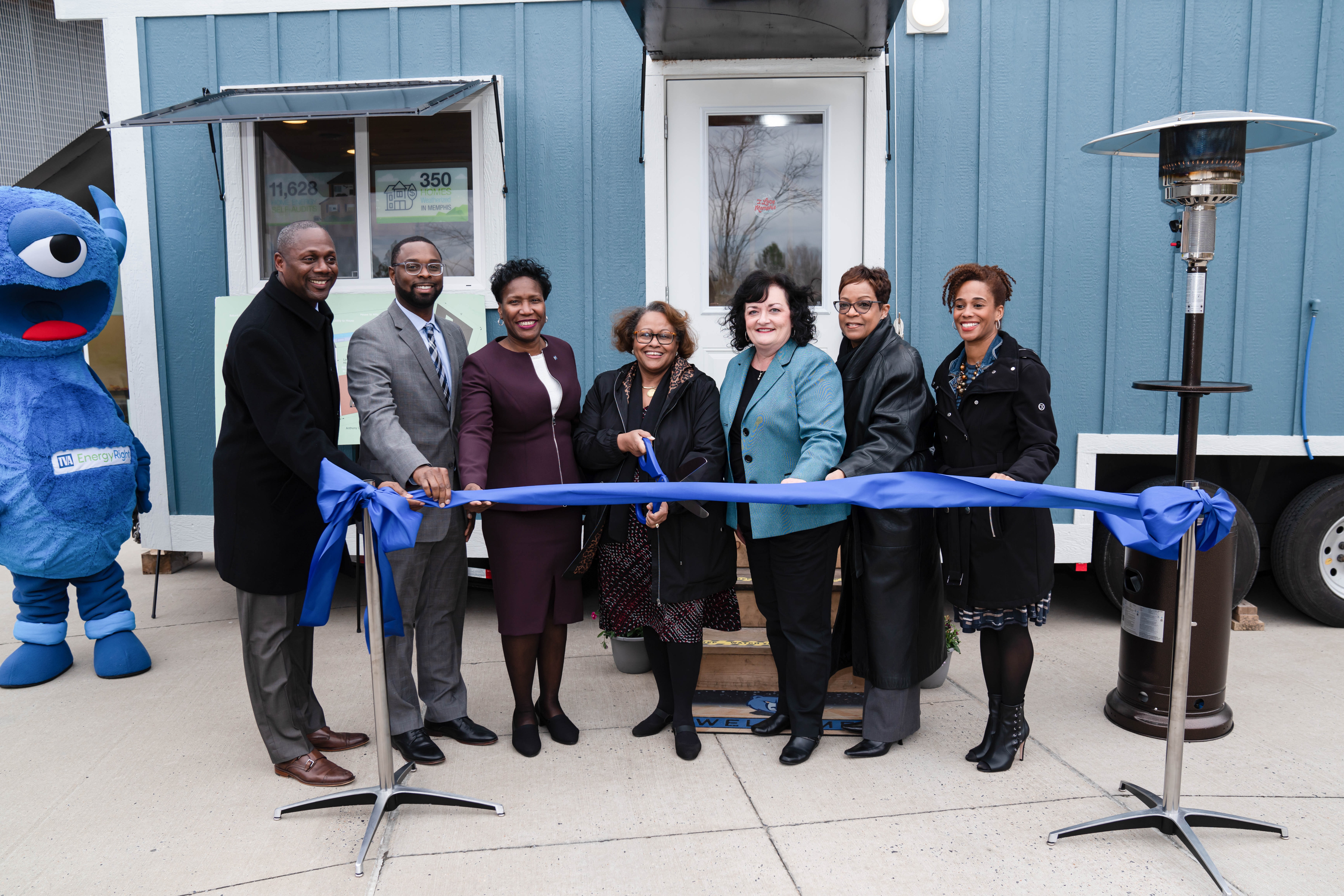 The event began with opening remarks from TVA Memphis Executive Director, Mark Creech.
"Working together, we are improving the lives of hundreds of Memphians by providing home energy upgrades so people can save money on their electricity bills," said Mark Creech, TVA Executive Director, Memphis.
Creech's remarks were followed by statements from Chairwoman of the Memphis City Council, Patrice Robinson; Director of Housing and Community Development for the City of Memphis, Paul Young; and MLGW Manager of Economic and Community Development, Terica Lamb. Each speaker shared their excitement for the new unit and reiterated the importance of weatherization efforts for the residents of Memphis.
Cindy Herron, Vice President of EnergyRight Solutions, concluded the day's remarks.
"I am excited to see how the training lab helps the Memphis community and other communities across the Valley strengthen the contractor network and better serve families to ensure they live in healthier, safer, more comfortable homes," said Herron.
EnergyRight supports TVA's mission through programs and resources that help people, businesses, and nonprofits manage their energy, save money, and live healthier, more productive lives.
A critical piece of that work is a strong, well-trained contractor and auditor network that can provide high-quality energy upgrades. And that's what this Weatherization Training Lab is all about. With it, TVA can bring in established contractors and train them on the science and techniques they need to understand to help people get the most out of their weatherization upgrades. Whether it's air and duct sealing, or the appropriate insulation level, or something as technical as balancing an HVAC unit, we want the best for Valley residents. And we want to help contractors enhance their skills, become auditors, and grow their businesses and thrive.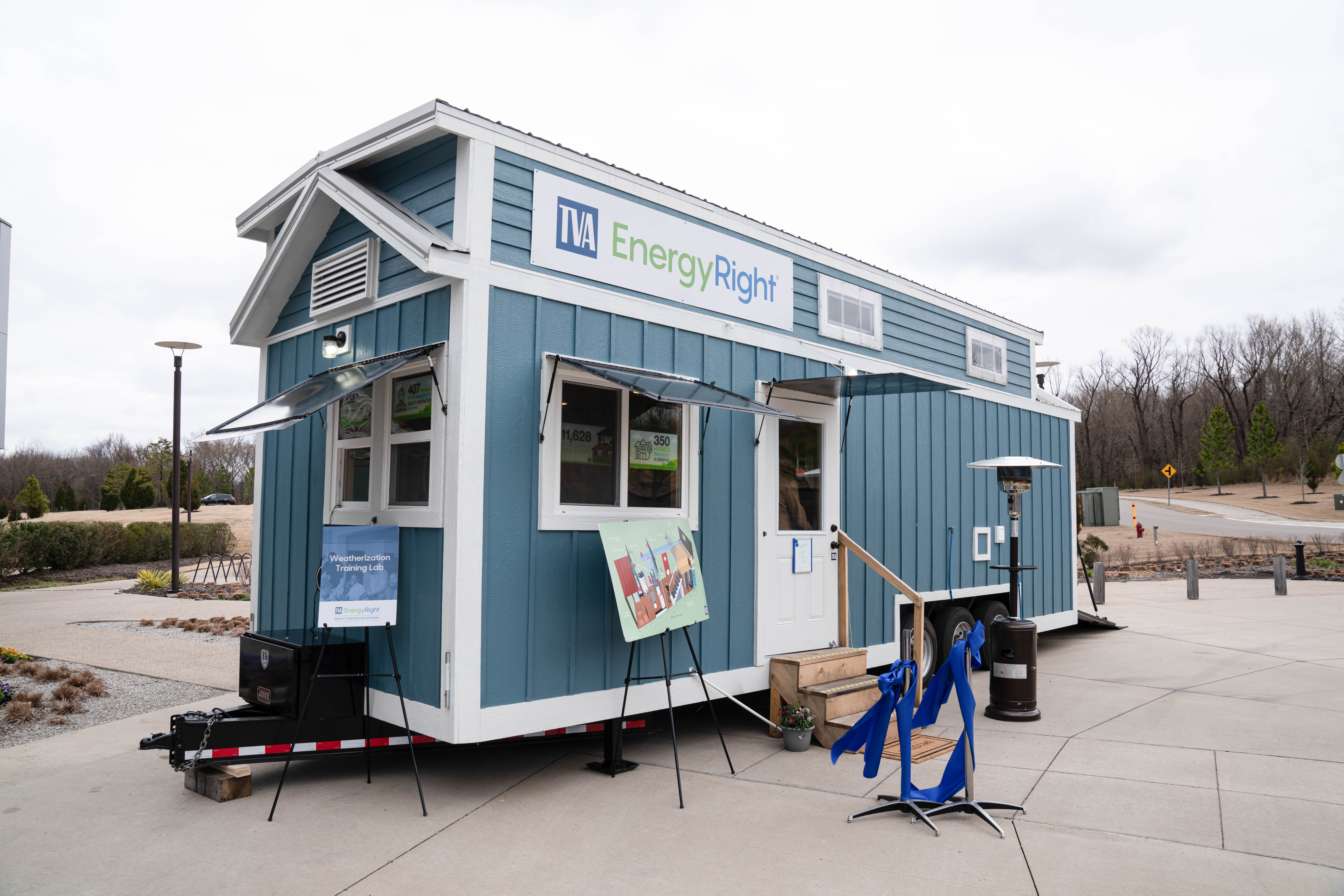 Event attendees made their way outside to view the official ribbon cutting and walk through the training lab.
The lab is a resource for the Valley. Modeled after an actual home and incorporating lessons we learned from a training house built in 2017, this lab and TVA approved facilitators will train weatherization contractors and energy auditors using innovative technologies that simulate actual weather and home conditions. In fact, we can use the Lab to replicate over 2,000 different scenarios that a contractor might encounter in a real home and understand how those scenarios impact energy use with real-time electricity monitoring.
Following the ribbon-cutting ceremony, TVA hosted both adult and kid home-energy workshops for the public. Residents were able to learn energy-saving tips to help lower monthly power bills and also received a free, home-energy starter kit.