TVA Donates Water for Memphis-Area Residents
FEBRUARY 22, 2021 — In conjunction with local elected officials, community partners and businesses, TVA is donating over 80,000 bottles of water to support MLGW customers who are currently under a boil water alert due to local water pressure concerns.
The donation will be distributed to local community partners over the coming days, starting today, Monday, Feb. 22. Those partners will supply the bottles of water where they are needed most.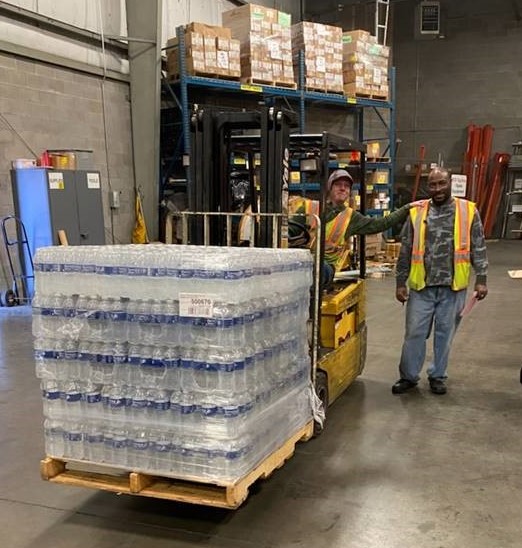 According to TVA West Region Vice President Mark Yates, "At TVA, our mission is focused on service and the people we serve. It is always our desire to be a responsive partner to our community."
Pick-Up Locations
Municipal Governments
Contact: Paul Chandler
(901) 418-5131
Breath of Life Christian Center
3795 Frayser Raleigh Road
Contact: Anthony Williams
(901) 573-1547
Douglass Community Center
1616 Ash Street
(901) 372-6131
Shelby County Commissioner Sawyer
1798 Winchester Road
Contact: Keedran Franklin
(901) 406-9903
Champions Pharmacy
2369 Elvis Presley Blvd
Memphis, TN 38106
Allworld Project Management
60 N. BB King Blvd
Memphis, TN 38103
Distribution Sites for Councilman Smiley and Councilman Jones
Contact: Devon Thompson
(901) 636-6782
Wednesday, February 24 at 4 PM
Pursuit of God Church
3759 N. Watkins
Thursday, February 25 at 4 PM
Alpha Memphis Education Foundation
4122 Barton Dr
Saturday, February 27 at 2 PM
Impact Church
2025 Clifton Avenue
TVA is coordinating with MLGW throughout this process to support their water conservation efforts. We have voluntarily reduced our generation output at the Allen Combined Cycle Natural Gas Plant. The plant will continue to operate its two combustion turbines in "simple cycle mode," which allows us to produce generation at a reduced rate of up to 700 megawatts. This action alone saves about 3.2 million gallons of water a day and protects TVA's ability to continue to serve the load demand while providing power to Memphis homes and businesses.
​ ​
Share this story:
​