TVA Funds Breakfasts at Oakhaven High School
When some Oakhaven High School students in Memphis were struggling to concentrate during standardized testing, Assistant Principal Crystal Knight knew exactly what to do.
"We saw that some students were not getting good meals before they began the TCAP testing," said Knight. "We know that breakfast is the most important meal of the day. We know that students with full stomachs test better."
She decided to contact TVA.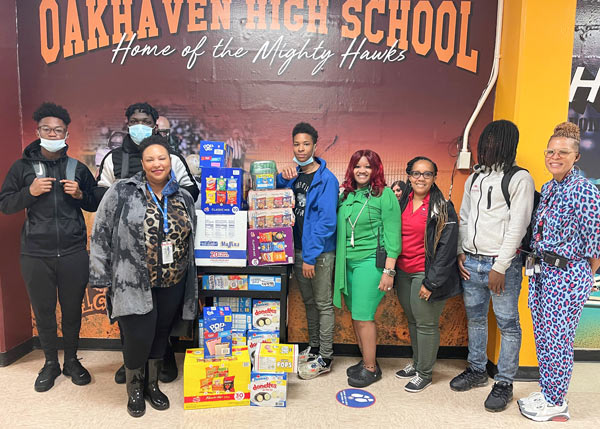 To better serve and help students achieve their best, TVA recently partnered with Oakhaven High School to provide breakfast for students each morning prior to testing. As students throughout the region begin standardized testing, people are often not aware of the struggles some families face to provide regular meals for their children.
"Our teachers and administrators play a crucial role in guiding our young people to success and preparing them for the workforce," said Gabe Franceschi, TVA director of Government and Community Relations for the West Region. "We are happy to be able to support them in this meaningful work."
As part of our regional model, TVA is increasing our investments in the communities we serve to tackle issues that go beyond providing electricity.
"We are grateful for community partners like TVA that have made a commitment to supporting Oakhaven High School and our next generation of leaders, " said Knight.
For more information on how TVA is supporting your local community, follow us on Twitter @TVA_Memphis. Or visit our website at TVA.com/Memphis.
​ ​
Share this story:
​