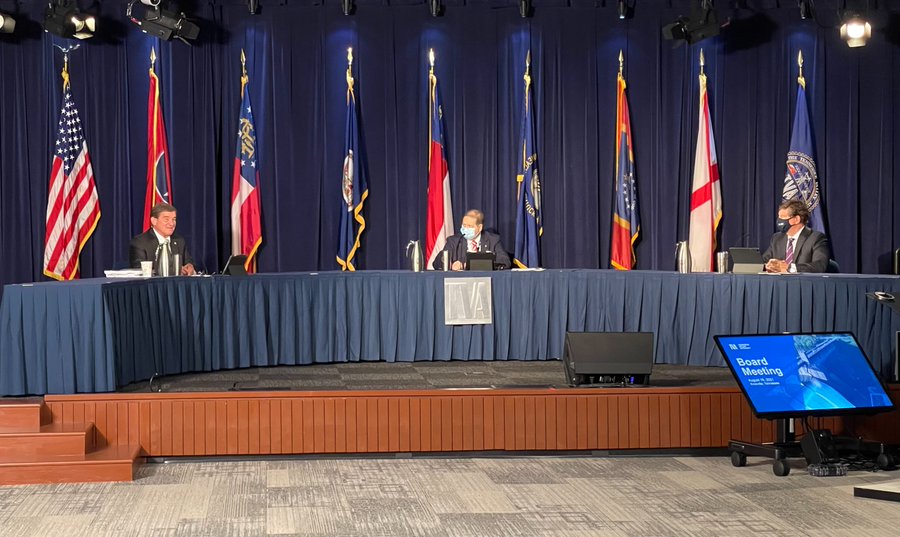 TVA Invests in Low Rates and Community Assistance
It's that time of year when our thoughts turn to how to stay cool in the Memphis heat, and the freeze of February seems like a distant memory. It's also that time when our power bills likely go up every year as we run our air conditioners to the max.
There are two main factors that influence your power bills – the amount of power you use, and how energy efficient your home is. Believe it or not, the rate you pay per kilowatt hour isn't usually one of them. In fact, MLGW customers have one of the lowest electricity rates in the TVA service area, and the entire country.
Of course, low rates don't help much if your home isn't holding in the cool air. That's why TVA and MLGW are investing in programs like Home Uplift to help people make their homes more energy efficient. TVA has invested nearly $10 million in Home Uplift since 2018. This year TVA matched every local dollar invested. Hundreds of homes in the MLGW service area have received these upgrades so far. This has resulted in an average annual energy savings of 30 percent per home.
And the pandemic hasn't stopped our energy efficiency efforts. We redesigned our EnergyRight website and added virtual technology to simplify our tools and information. In the last year, TVA's EnergyRight program assisted 59,000 customers across the region to find ways to cut their own energy use.
With actions taken at TVA's Board of Directors meeting on Aug. 18, we're in an even better position to help keep electricity affordable and reliable for the forseeable future.
Based on TVA's strong performance in fiscal year 2021 (which ends Sept. 30) and the ongoing pandemic recovery, TVA is extending the Pandemic Recovery Credit to all our local power companies until Sept. 30, 2022. The Board has also requested that TVA leadership provide a proposal at their next meeting in November to potentially extend the credit into 2023.
The approximately $220 million will be applied as a 2.5 percent wholesale base rate credit to all 153 local power companies beginning in October. That's a decrease on the rate we charge local power companies. This year, that translated into approximately $20 million in bill credits for MLGW customers. We expect the same result in the coming fiscal year.
More importantly, that means we expect our wholesale rates will remain flat for the coming year, and we aren't expecting any new rate actions through 2024.
As part of the Community Cares Fund, TVA is also committing an additional $5 million in matching funds to support communities in local recovery and infrastructure efforts for the coming year. Some of those funds will be coming to West Tennessee.
We're adding $96 millon in our budget for fiscal year 22, which starts Oct. 1, for demand response programs to help people curb their energy use in peak demand periods like this summer, and $29 million for energy efficiency programs.
The board meeting also provided an opportunity for a financial update. Highlights include:
TVA's effective average rate is the lowest in a decade. The effective rate is the wholesale rate charged by TVA to local power companies like MLGW and it has dropped more than 6% over the past two fiscal years.

The average retail rate in the TVA service area is among the lowest in the nation. That's compared to the 100 largest utilities in the U.S. Retail rates are what local power companies charge, which includes TVA's wholesale rate. Essentially, nearly 80 percent of the country pays more for electricity than we do.

TVA has the lowest industrial rates in the southeast. That's important as we work to attract industry and good-paying jobs to the area. Our industrial rates rank 6th out of the top 100 utilities in the U.S.

TVA's overall debt is the lowest in 30 years. We've reached our goal to reduce our debt to $21.8 billion, and surpassed it, three years earlier than we planned. That gives us even more flexibility to make investments in our assets, which helps keep operating costs low, and to continue to support the communities we jointly serve during the prolonged pandemic recovery.

And finally, the TVA Board approved our PILOT distribution for fiscal year 2021. That's Payments In Lieu of Taxes. The payments compensate state and local governments that cannot levy property or sales taxes on TVA as a federal entity. TVA returns five percent of power sales revenues from the previous year in PILOT payments. In fiscal year 2021, the City of Memphis received over $7.7 million and Shelby County received $7.4 million. That does not include funds allocated to the other municipalities in Shelby County.

​ ​
Share this story:
​