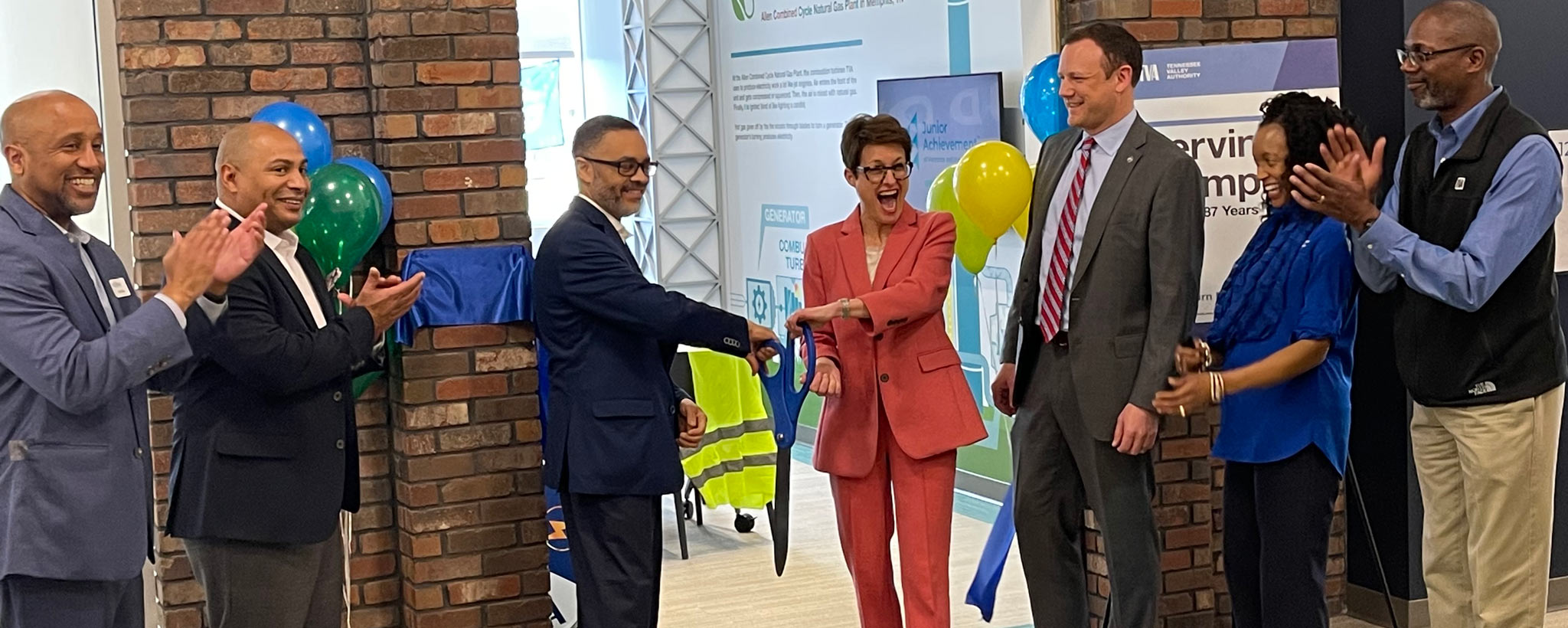 TVA Joins Junior Achievement Biztown Program
The Tennessee Valley Authority and Junior Achievement Memphis are partnering to bring TVA to town - the TVA Biztown Display.
Junior Achievement Biztown combines in-class learning with a day-long visit to a simulated town. This learning experience allows elementary and middle school-aged children the opportunity to operate banks, manage restaurants, write checks, vote for Mayor, and perform other activities that prepare them for adulthood and the workforce. TVA's commitment of over $150,000 will give students the opportunity to connect the dots between what they learn in school and the real world.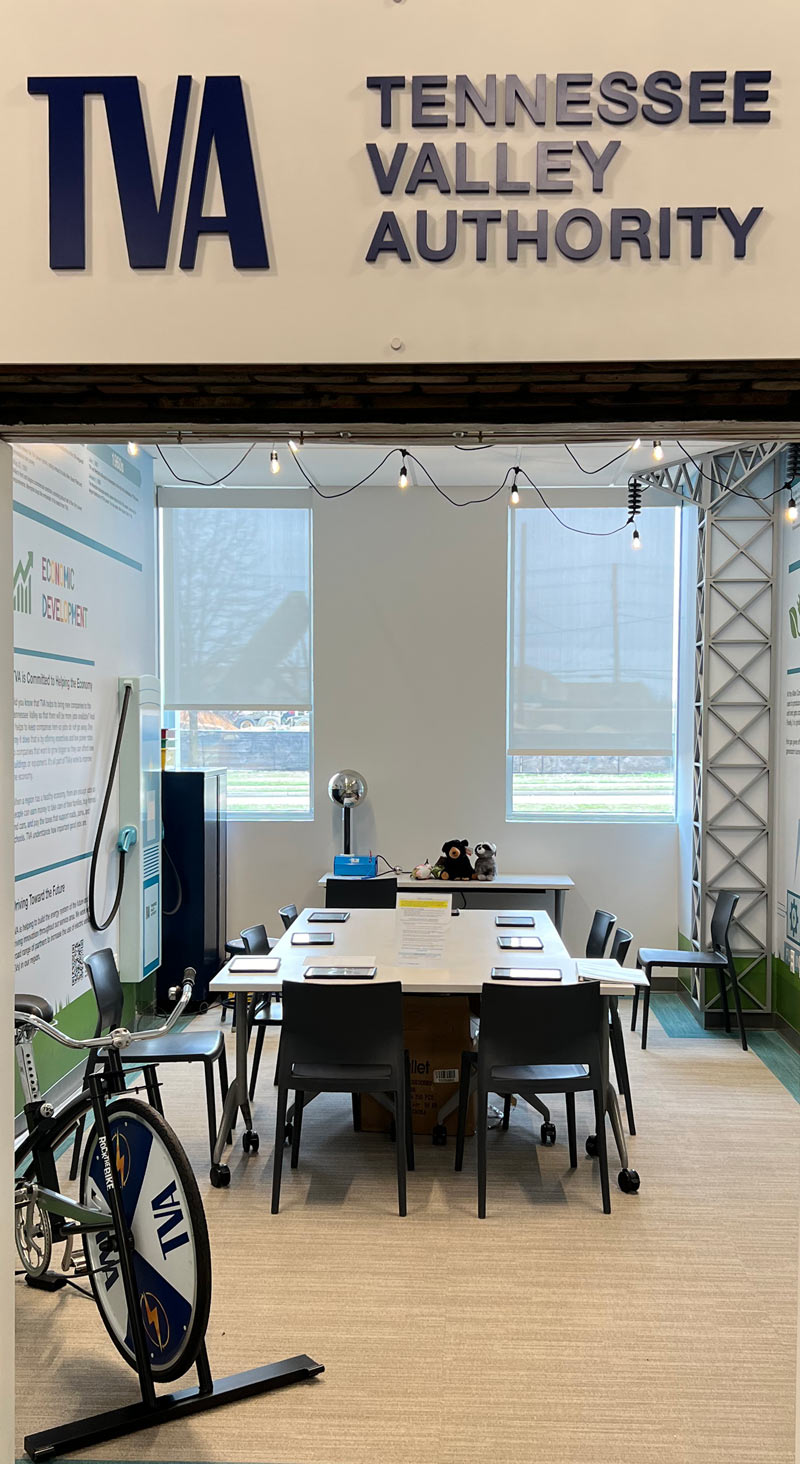 Students that participate in this learning experience will be able to:
Discuss the roles they play as citizens, workers, and consumers in their community and relate those roles to the free enterprise system.
Discuss the importance of citizen rights and responsibilities in a community.
Demonstrate a basic understanding of the free enterprise system.
Build money management skills through a practical knowledge of economic concepts and banking practices.
Develop an understanding of basic business practices and responsibilities.
Display the soft skills necessary for successful participation in the world of work.
"Junior Achievement serves a vital role in shaping our future and ensuring that every child who enters these doors is ready for the world when they leave," said Mark Yates, TVAWest Region Vice President. "TVA is invested in education and tomorrow's STEM leaders who will one day take up the reigns and serve to make life better for others in the area of energy."
Leigh Mansberg, President and CEO of Junior Achievement Memphis, shared a few words after the Feb. 21 ribbon cutting. "Today was an amazing marriage of a nonprofit and another entity coming together to see how we can serve our children," said Mansberg. "TVA worked with Junior Achievement to launch an educational space so that children can understand how energy is a part of their lives and their experience as citizens in the city where they live."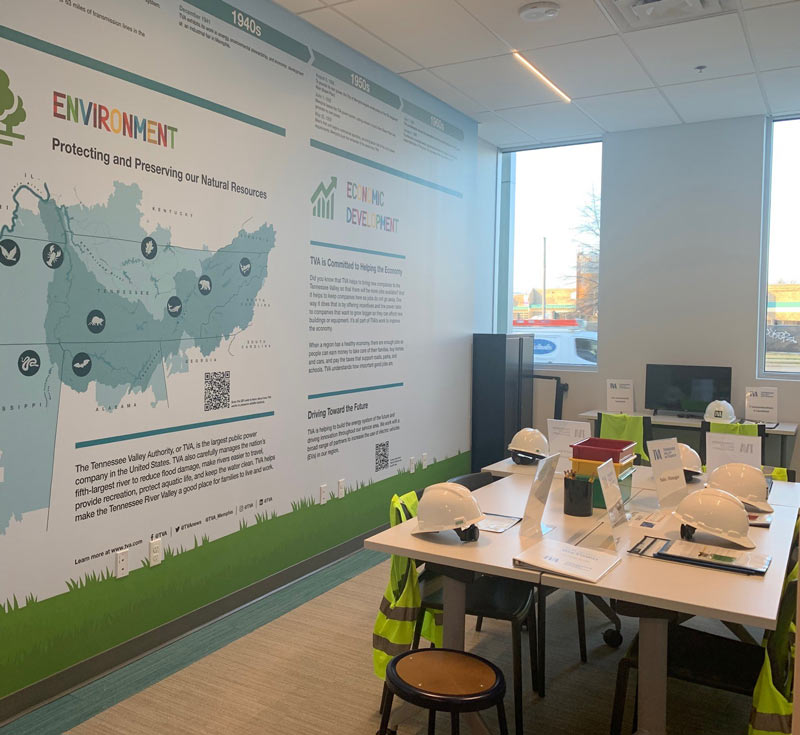 ​ ​
Share this story:
​