TVA Joins Methodist Le Bonheur Healthcare to Improve Reading Literacy
TVA is joining Methodist Le Bonheur Healthcare to address reading comprehension and proficiency among Memphis students by helping fund the Community Collective for Reading Literacy program.
"Methodist Le Bonheur Healthcare is committed to addressing social determining factors that impact the long-term health of the most vulnerable in our community," said Rev. Dr. Stacy Smith, Director of Strategic Innovation for MLH. "The generous grant from Tennessee Valley Authority allows us to continue to offer students opportunities that improve their health, wellness, and academic success."
Methodist Le Bonheur initially teamed up with the web-based learning platform, BookNook, in 2019 to integrate comprehensive reading tutoring into existing after-school and summer programs for Memphis and Shelby County elementary students. Since then, and with additional support from other community partners, the program has expanded to include elementary, K-8 schools, after-school programs, congregations, and charter schools across the county.
TVA is donating $15,000 to help fund the program offering literacy tutoring sessions for the current school year.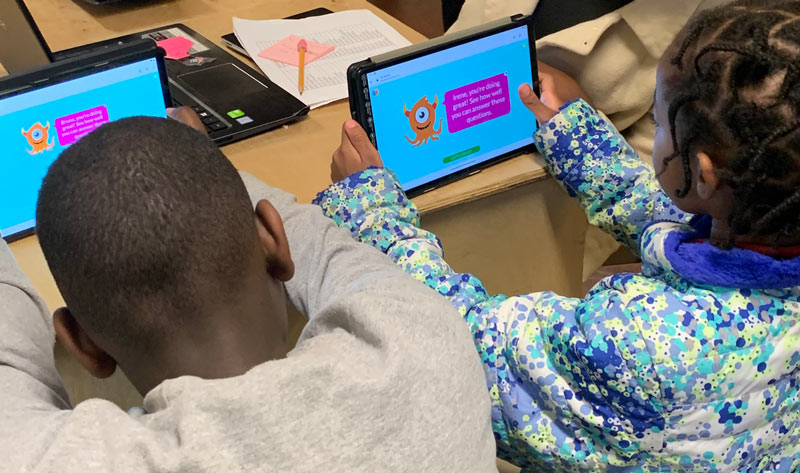 "The feelings of pride and excitement on the student's faces when they've accomplished their reading goals shows the full impact of a partnership like this one," said TVA's West Region Director of Government & Community Relations, Gabe Franceschi. "By supporting Methodist's BookNook program, we aim to invest in students' current accomplishments and long-term successes. TVA is a proud supporter of increased educational opportunities for youth throughout our service territory."
Small group in-person and virtual reading tutoring sessions are available for Shelby County students. To learn more about curriculum and programming, please visit BookNook. Help fund this vital community resource.
About BookNook
BookNook is a social enterprise on a mission to close the reading opportunity gap by using technology to provide every student access to world-class teaching, whether at school or online. Founded in 2016, BookNook has quickly grown to partner with hundreds of schools, school districts, and nonprofits across 32 states. It has received national recognition for its impact on students' reading ability and its unique equity-based pricing model.
About Methodist Le Bonheur Healthcare
Based in Memphis, Tennessee, Methodist Le Bonheur Healthcare has been caring for patients and families regardless of their ability to pay for more than 100 years. Guided by roots in the United Methodist Church and founded in 1918 to help meet the growing need for quality healthcare in the greater Memphis area, MLH has grown from one hospital into a comprehensive healthcare system with 13,000 Associates supporting six hospitals, including nationally ranked Le Bonheur Children's Hospital, ambulatory surgery centers, outpatient facilities, hospice residence and physician and specialty practices serving communities across the Mid-South. From transplants and advanced heart procedures to expert neurology services and compassionate cancer care, MLH offers clinical expertise with a focus on improving every life we touch.
​ ​
Share this story:
​