TVA attorneys help Tennessee Valley residents expunge their records of minor infractions of the law, such as speeding tickets.
OCTOBER 19, 2020 — A traffic citation is a common annoyance that forces an option: pay a fine or dispute the citation in court.
Regardless of the choice, the chances are good the violation of law will remain on a person's record — even if a judge dismisses the charge in criminal court. For those who struggle to make ends meet, the penalty for non-prosecuted traffic crimes or other non-violent offenses can be high.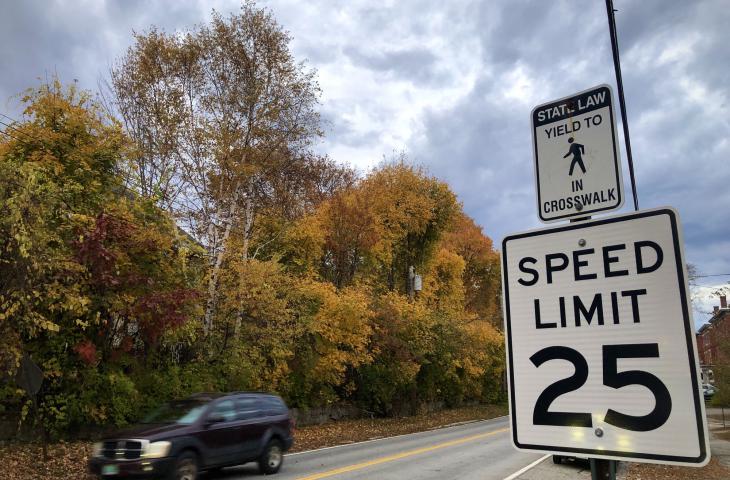 "Multiple violations, even if they end in a non-conviction, can adversely affect someone's ability to get or keep housing, or a job," said Kendra Mansur, attorney, TVA's Office of the General Counsel and chair of the Generating Justice pro bono program. "A potential employer or landlord who doesn't have a full understanding of a non-conviction may see only an applicant who is 'in trouble,' so could hire or rent to another applicant."
Removing non-convicted entries from a person's record can improve their chances at a steady income or stable housing, giving them the opportunity to step off a seemingly endless "treadmill of trouble."
"Many people, like those participating in the Expungement Clinic, have an inability to pay for legal representation," Mansur said. "Our goal is to lessen one of the barriers that affect lower-income individuals, especially during the COVID-19 pandemic."
Recently, Office of the General Counsel directors, attorneys and other professionals — and TVA leaders Sherry Quirk, John Thomas, David Fountain, Wilson Taylor, Gary Harris and Vyrone Cravanas — joined Memphis Area Legal Services (MALS) to support and help qualified Memphis and Shelby County residents expunge non-prosecuted charges from their records. The aid was part of a pro-bono virtual event held in September under the auspices of TVA's Generating Justice program.
"In Tennessee and many states, expungement is often possible for dismissed charges, a not-guilty verdict or when the government declines to prosecute, among others," Mansur said.
Working together to review each client's record, multiple teams of TVA and MALS legal professionals prepared, at no cost, the proper legal requests that would equip each client with the appropriate legal paperwork.
A private attorney could have requested payment of $500 to $10,000 from each client, depending on the scope of the work. However, for this one event, TVA employees and MALS produced estimated total client savings of up to $40,000 — an amount that could be more when considering the benefit value of removing barriers to housing and employment.
This amount would have been beyond the ability of the Expungement Clinic clients to pay.
Sherry Quirk, executive vice president and general counsel for TVA, said the savings and teams' results are visible ways TVA fulfills its mission of service.
"Old, non-conviction cases have serious down-stream impacts that, without an expungement, could prevent someone from getting back on their feet," she said. "While donating our time pro bono, TVA's Office of the General Counsel provided nearly 20 people a chance for a better life. As TVA employees, that is what our mission of service is all about."
TVA is proud to join the American Bar Association in the 2020 National Celebration of Pro Bono, Oct. 25-31. The TVA Generating Justice pro bono program is part of a comprehensive portfolio of assistance programs that TVA provides to make life better for the people and communities of the Valley. In addition to the benefits provided by Generating Justice, TVA has provided through its Community Care Fund more than $4.7 million to 344 nonprofit organizations and community programs for local initiatives addressing hardships created by the COVID-19 pandemic.