TVA Names Mark Yates as Regional VP for Memphis, West region
JANUARY 7, 2021 — Today, TVA announced Mark Yates of Memphis will serve as TVA's regional vice president for the West Region. Mark brings significant experience and expertise in business, finance, industrial relations, economic development, government, and community relations. As a native Memphian, he cares deeply for serving and advancing the community and has a unique understanding and perspective on the issues facing the region.
One of TVA's long-term strategic priorities is strengthening the powerful partnerships that are critical to helping our region grow. TVA's External Relations organization has developed a new long-term vision to build on our relationships with local power companies, our directly-served customers, state and local government officials, and community groups to play a more active role in local communities and support TVA's mission to make life better for the people we serve.
To best build these relationships and focus on local engagements and relationships across the service territory, External Relations is creating a regional model.
The West Region will encompass the service territory in West Tennessee and Mississippi. "Mark models the collaborative leadership, community engagement, and strong partnership that TVA's External Relations values," said Jeannette Mills, TVA executive vice president and chief external relations officer. "I'm confident that his demonstrated leadership will help us deliver greater engagement with the communities we serve, and I am excited to bring Mark's local perspective and experience to the West region."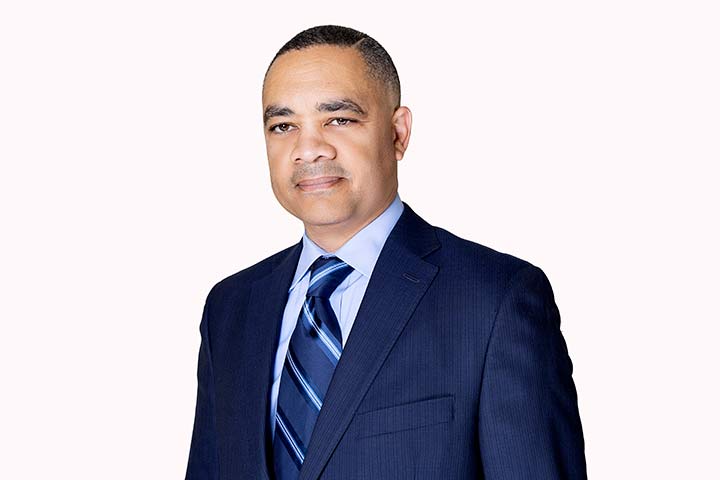 Mark will be based in Memphis, consistent with TVA's commitment to increase its presence in the city. He will spend his first several weeks meeting with and getting to know leaders across TVA and the West region.
Most recently, Mark served as president and CEO of the Black Business Association of Memphis. He has led numerous teams and organizations on successful endeavors throughout his career. Some of the titles he has held and organizations he has helped lead include CFO and chief of staff at LeMoyne-Owen College; executive director and founder for Voices of Memphis' Children at LeBonheur Children's Hospital; senior vice president for Rice Financial Products; chief investor relations officer and senior vice president for First Horizon National Corporation; senior vice president for FTN Financial; vice president for Morgan Keegan & Company; and chief of staff for the offices of U.S. House of Representative Office of Harold Ford, Jr., TN-09.
A seasoned board member and community advocate, Mark currently serves or has served as chairman of River City Capital, a community development finance institution; Memphis/Shelby County Land Use Control Board; Juvenile Court Foster Care Review Board; vice chair, Memphis/Shelby County Industrial Development; member of the 100 Black Men organization; secretary-treasurer, Shelby County Health and Education Board; Shelby County Board of Equalization; LeMoyne-Owen College professor; Department of Children's Services Community Advisory Board; and Regional Medical Center director.
"There are so many positive things underway with TVA in the West region," Yates said. "Ensuring TVA's expertise, potential resources, mission and long-standing experience are represented in a meaningful way will do so much good to ignite interest, growth and opportunity in Memphis and across the region."
​ ​
Share this story:
​