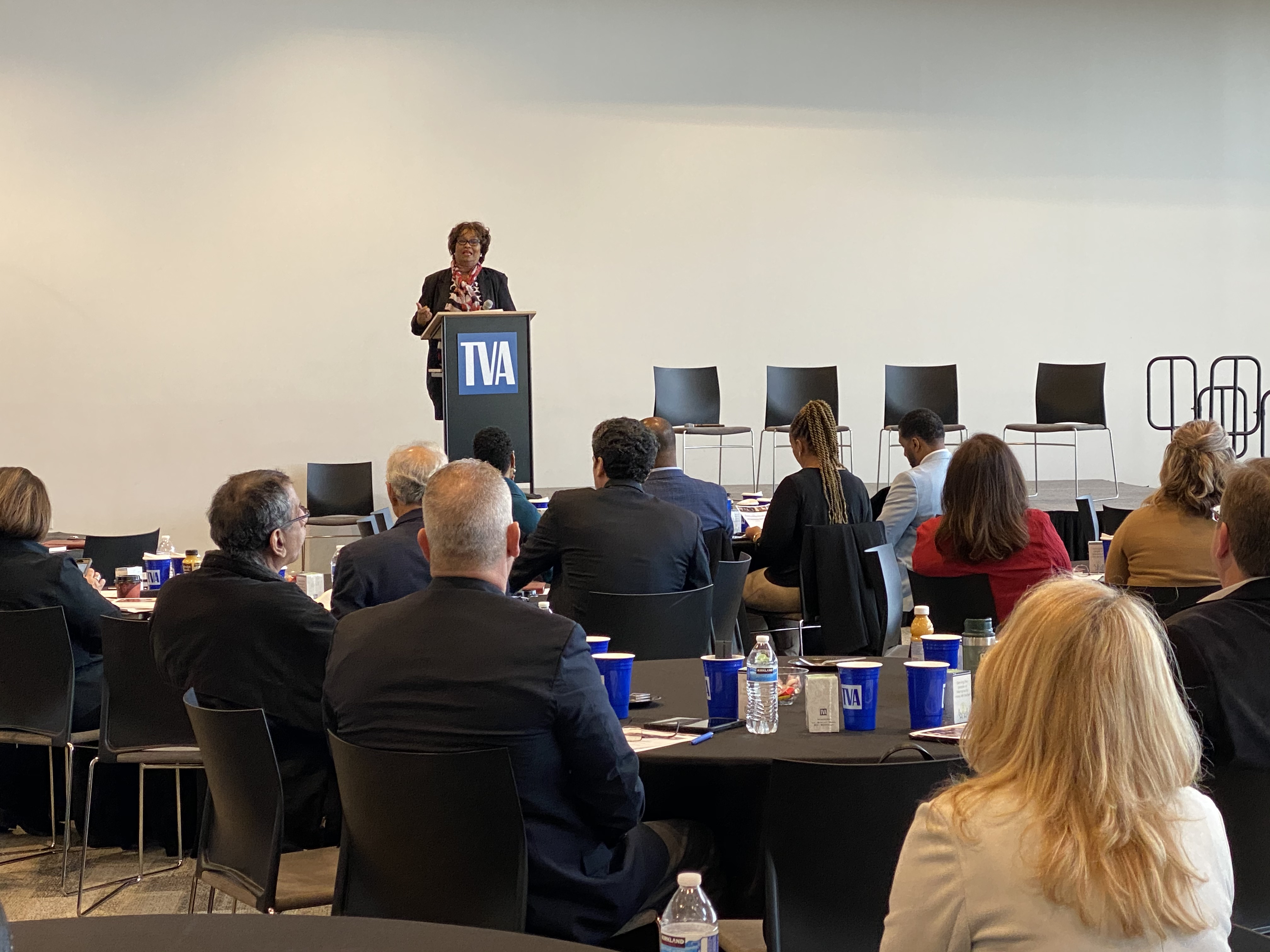 February 26, 2020—An important part of TVA's mission of service is maintaining a competitive, diverse supplier base that is reflective of The Tennessee Valley region. Maximizing the utilization of businesses that are small, minority-owned, women-owned, veteran-owned, and located in historically underutilized business zones (HUBZone) strengthens TVA's mission of service and our efforts to promote prosperity across the Valley.
On February 26, TVA partnered with the Greater Memphis Chamber to host a Supplier Diversity Outreach Forum. Attendees were able to learn more about upcoming opportunities, network with members of TVA's Supply Chain team and business unit representatives and meet representatives of existing prime suppliers to learn about potential subcontracting opportunities.
The morning began with opening remarks from Jan Cable, manager of Supplier Diversity and Development for TVA Supply Chain followed by Beverly Robertson, President and CEO of the Greater Memphis Chamber.
"TVA is focused on supporting and growing qualified small and diverse businesses within TVA's seven-state service area," says Jan Cable, manager of TVA Supplier Diversity & Development.
The day continued with a panel discussing upcoming opportunities with TVA followed by a supplier matchmaking session where attendees were able to meet with TVA contract managers, prime suppliers, and business unit leaders.
TVA's new Executive Vice President of External Relations, Jeanette Mills, concluded the day with closing remarks.