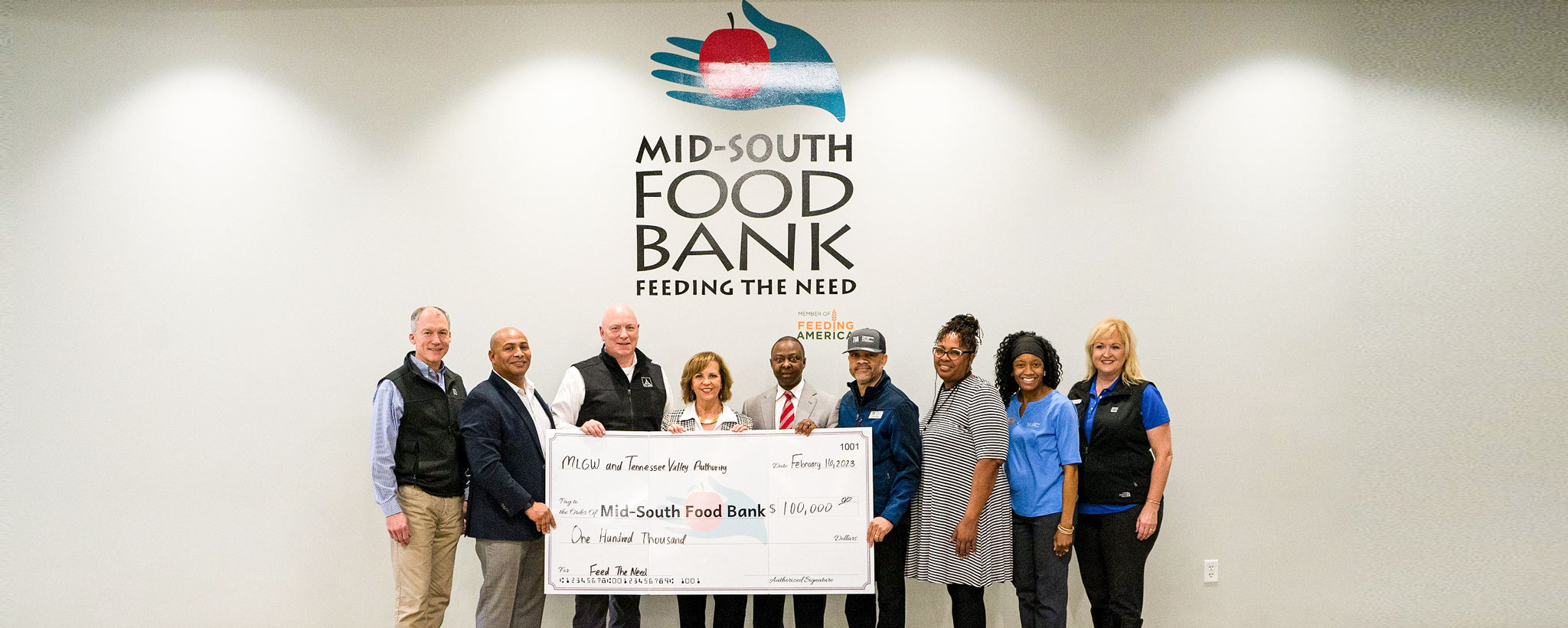 TVA Partners with MLGW to Provide $100,000 to Mid-South Food Bank to Help Reduce Food Insecurity
The Tennessee Valley Authority and Memphis Light Gas and Water each contributed $50,000 to the Mid-South Food Bank to make additions to the mobile food pantries. TVA and MLGW employees came together to tour the Mid-South Food Bank facility and spend a few hours sorting and packaging food as a volunteer and team-building activity.
"We couldn't be more pleased to partner with TVA and the Mid-South Food Bank," said Doug McGowen, MLGW President & CEO. "MLGW and its employees do mobile food pantries every year, so we see firsthand what the need is. To be able to contribute to the great work of the Mid-South Food Bank is consistent with putting customers first and ensuring we address their needs."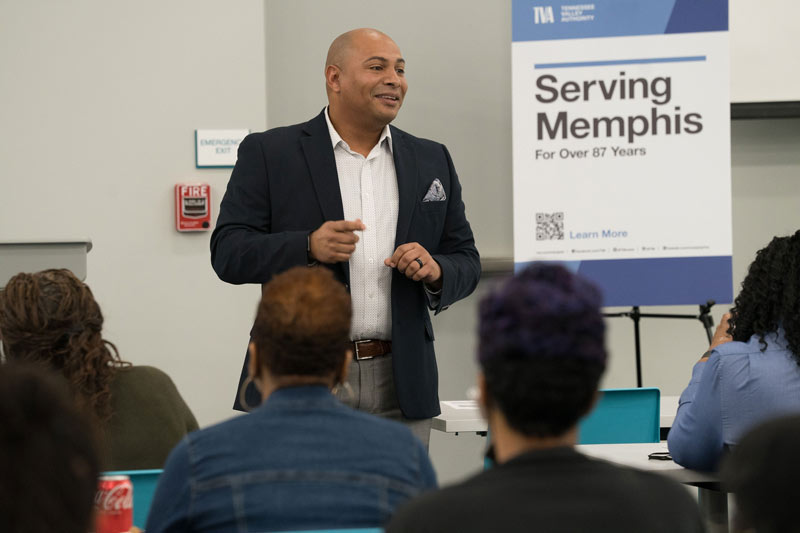 Cliff Deberry is MLGW Vice President of Design Construction and Delivery and Chairs the Mid-South Food Bank Board of Directors. "This partnership between TVA and MLGW is great," said Deberry. "We've had our Operation Feed campaign for decades; this is the first time we have partnered with TVA. It just so happened that when we were giving our results to the MLGW Board, Mark Yates and some TVA staff were there. I told him it would be great if TVA could match us in this contribution; as you can see, we made it happen. I would love for this to be an annual event that MLGW and TVA produce for the Mid-South Food Bank."
Several TVA team members came to the Mid-South Food Bank to deliver the good news. TVA West Region Vice President Mark Yates shared his appreciation for the partnerships that help support a needed resource in the community. "TVA is proud to stand with MLGW and the Mid-South Food Bank," said Yates. "We are hopeful that this contribution will not only provide food for families in need but also act as a springboard to encourage more community support," said Yates.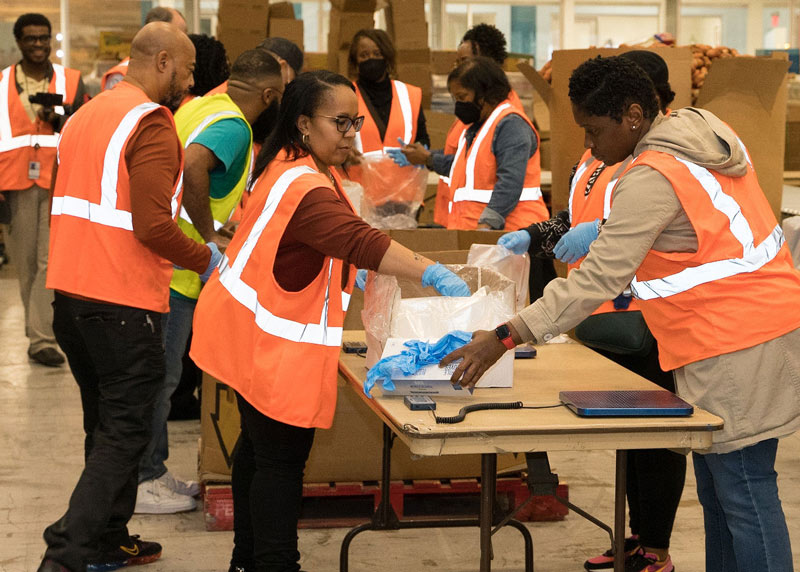 ​ ​
Share this story:
​