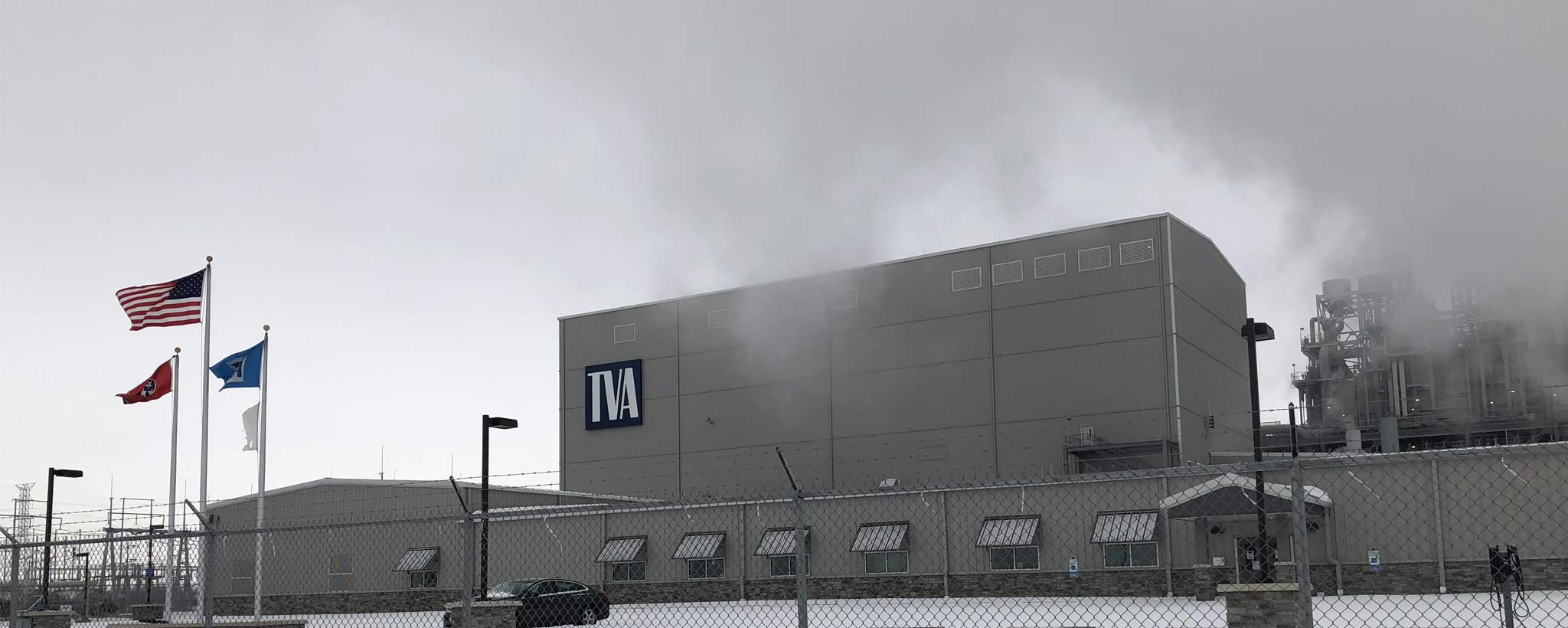 TVA Prepared for Unusual Weather
The weather in Memphis has been anything but normal. TVA is prepared and responding to current weather conditions and keeping the heat and lights on for Memphis and Shelby County.
FEBRUARY 18, 2021 — Snow, sleet and ice make for crazy weather in the Mid-South. The hard work and preparation of MLGW, TVA and other local power companies have kept power reliable through these extreme weather conditions, which are bringing some of the coldest temperatures in years.
The TVA transmission system remains stable and secure, thanks in part to the more than $72 million TVA has invested here in Memphis to further strengthen the system.
TVA's wholesale power rates are stable at around $65 per megawatt hour, while utilities like MISO are buying power on the open market and paying the market rate, which at times can reach more than $1,700 per megawatt-hour.
Aaron Melda, transmission and power supply senior vice president for TVA, says continued reliability is a product of our people and the public power model.
"We have been built and funded by the people of the United States and the Tennessee Valley and are beholden to them alone," he said. TVA can plan its grid and operations more conservatively because its working for the 10 million people in the Tennessee Valley, not investors.
"We work to balance cost and high reliability and ensure a diverse fleet so that we have the ability to shift power sources if need be," he said. "We have an underlying philosophy of not putting all our eggs in one basket."
TVA's diverse generation fleet—one of the nation's largest—provides significant advantages, including mitigation against extreme weather events. Having a diverse system means we don't rely too heavily on any one fuel source. The power we provided for this winter storm included nuclear and hydro, as well as renewable energy. In addition, natural gas units, such as the Allen Combined Cycle plant, and coal units added generation to keep the power system stable during periods of high demand, sometimes as high as 29,000 megawatts. In alignment with our environmental stewardship mission, 45% of this energy was from carbon-free sources.
TVA has also made investments in capacity and redundancy to ensure reliable energy. MLGW is consuming approximately 2,000 megawatts at any one time. TVA has anticipated such needs and has more than 36,000 megawatts of available capacity to meet that demand. Memphis is also connected to the TVA power system from multiple points to avoid potential interruptions. The strength and stability of the TVA system ensures reliable energy for MLGW's customers without major pricing surges that impact the rates you pay.
As always, TVA continues to monitor weather conditions and power demands to make sure the system is ready to keep the heat and lights on for the 10 million people we serve.
​ ​
Share this story:
​